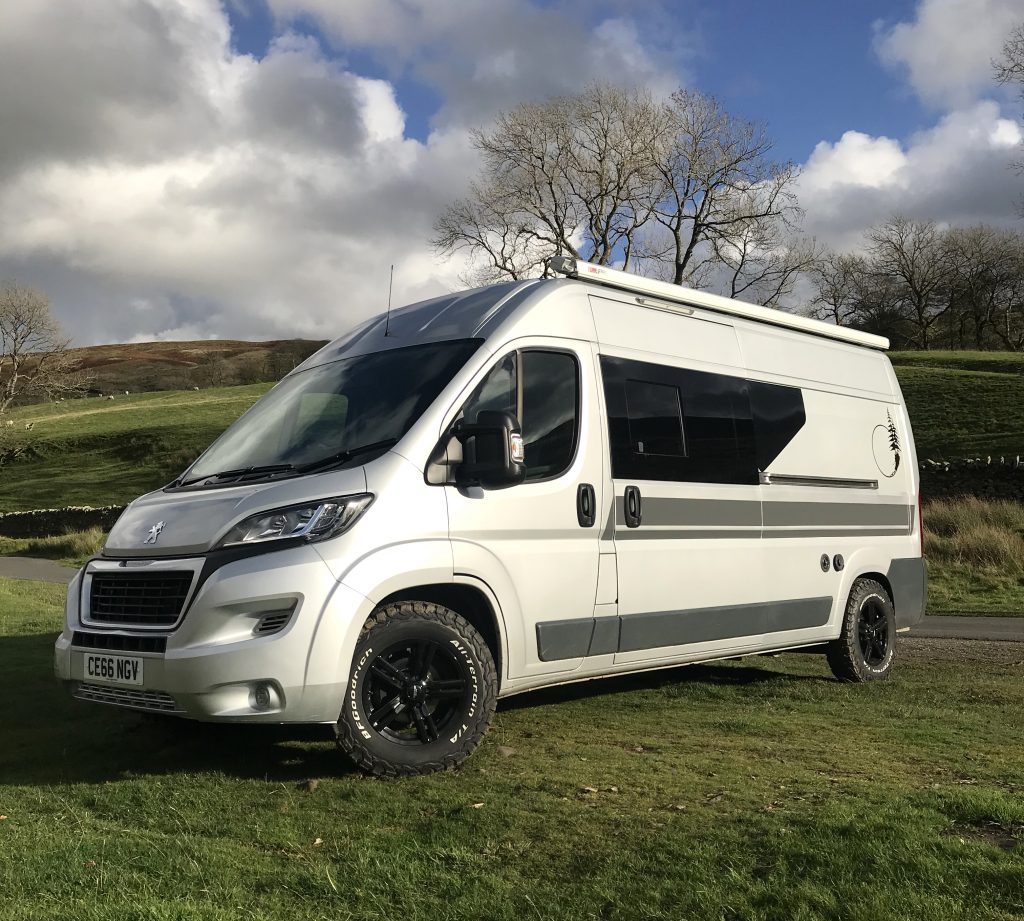 Having watched numerous YouTube Channels on Camper Van builds (in particular Greg Virgo's Channel, well worth watching) I decided I was going to have a go and build my own.
Experience: This is going to be a short list. I have never built a camper van before, I've no automotive skills, no auto electrical skills and not a lot else thats useful in the world of van conversions. I do have a few tools and a large hammer and if something cant be broken I can usually find a way to break it

Objectives: Below are a list of objectives I wanted to achieve. If you are planning a Camper Van build then it's a good idea to make yourself a plan or list. Remember shoe shops don't sell one size of shoe. Your list should be made specially for you, don't always assume what others do is better. Plan what you want, think for yourself. Here's my list.

The ability to go off-grid for long (ish) periods
To avoid using LPG (GAS) to never have to look for gas or to carry it.
Its essential that the cooker and heater uses diesel from the vehicles diesel tank
To avoid too many external cut-outs in the sides of the van
Prefer not to use 4 way stretch-carpeting (fabric) on the walls
To avoid using too many visible screws on the furniture
To make the internal doors flush
I have no need for an oven or things like electric coffee makers
I have no need for multi cooking rings (2 are sufficient)
Its essential there is a bathroom and toilet
Its essential to have a Full Size static bed (no need to build it daily).
Its essential I can control and isolate any part of the electrical circuit
Its essential I have hot water
Its essential I have a reversing camera
Its essential I have Internet and a TV
Its a bonus to have an additional 10 litre bottled water tank with pump
Its essential the heating system is quiet (diesel can be noisy)
The vehicle will use only three power sources. A) Solar B) Fast Engine Charging (up to 60 amps) C) Diesel. The vehicle will have 240v hook-up facilities in case they are required. The heating, hot water and cooking will all be powered by diesel directly for the Peugeot Boxer fuel tank (no external tanks). I never want to be tied to having to look for a location that sells LPG. I also want a system that doesn't rely on having to be charged via a campsite. We dont plan to do a lot of cooking and we do plan to park up in pub car-parks and eat out on occasion. The plan is to fill the vehicle fuel tank with diesel and thats all…. nothing else should be required (well that's the plan, I now have to build it, will it all work as well I expect?).
The following site contains no advertising and is totally free to use. When installing electrics always get someone experienced or qualified to check them over. Dont assume what I write is correct, I am not a qualified electrician.