Often this area is left blank so people use boxes to store whatever it is they want to carry. I didn't want to do this, I wanted something neat like a large sliding drawer that I could pull out and fill with the items I plan to carry. I also wanted some access from inside the van, be it limited.
I am restricted to the amount of space I have and without raising the bed any higher (I didn't want this) it seemed the best option was to have one very large drawer, perhaps not large enough to take a couple of folding bikes but close. If I wanted to take bikes then the drawer could be removed.
100KG Drawer Sliders: In order to build something I could rely on I used 100 KG drawer sliders that were 80cm in length, ample for what I needed.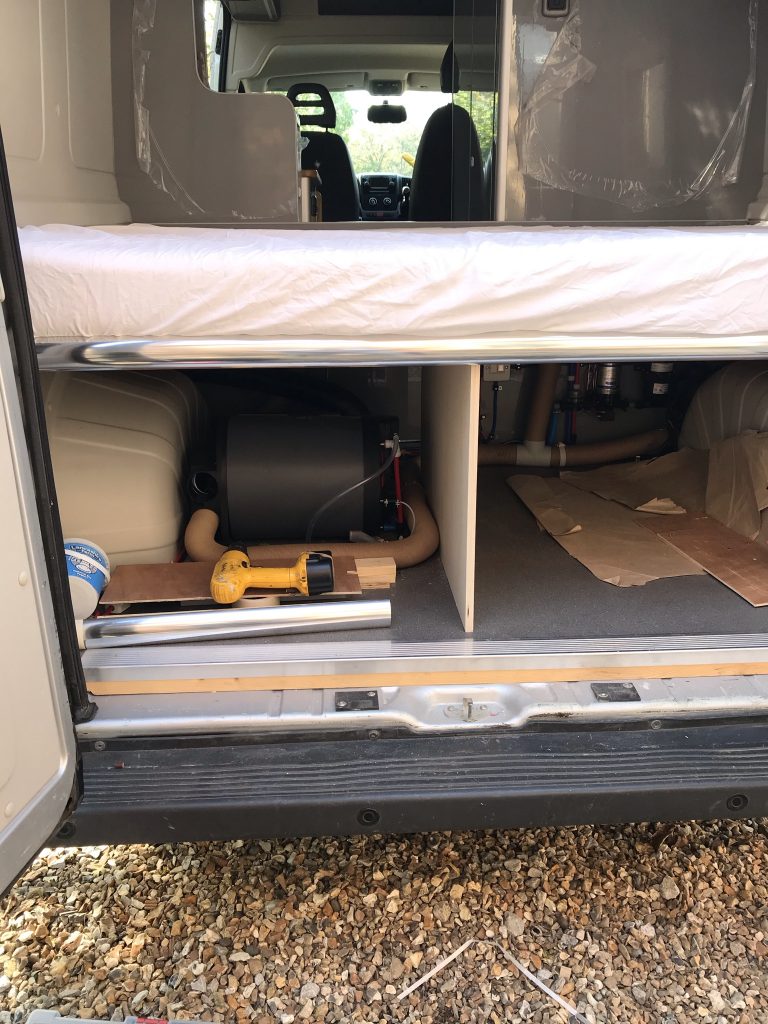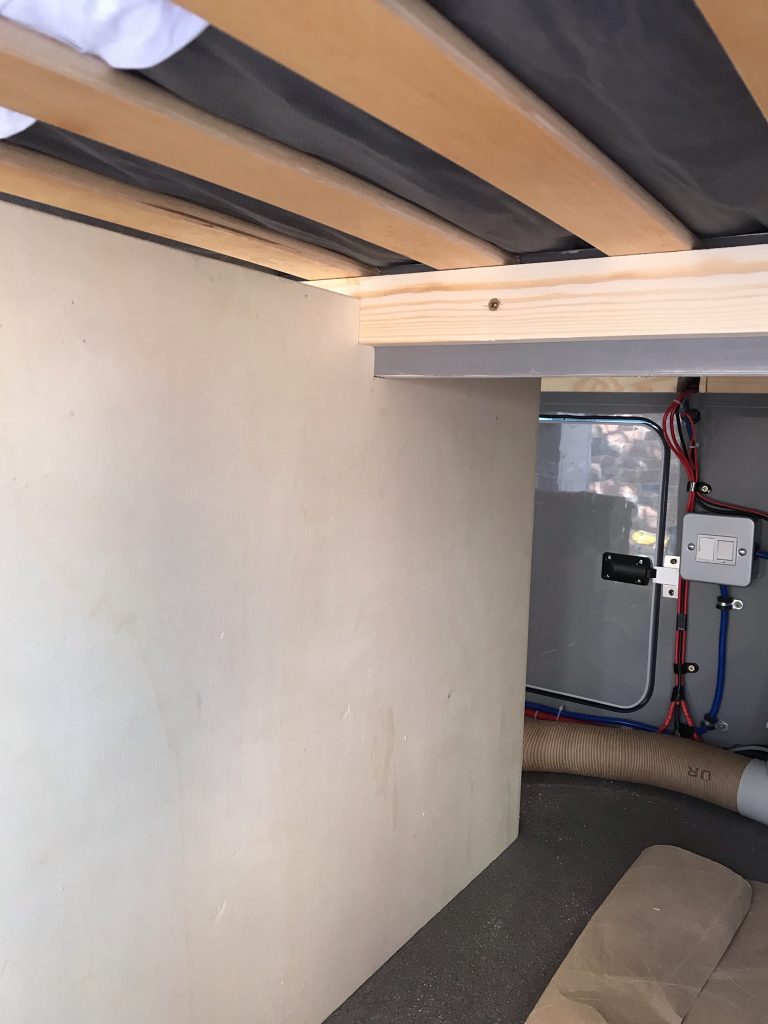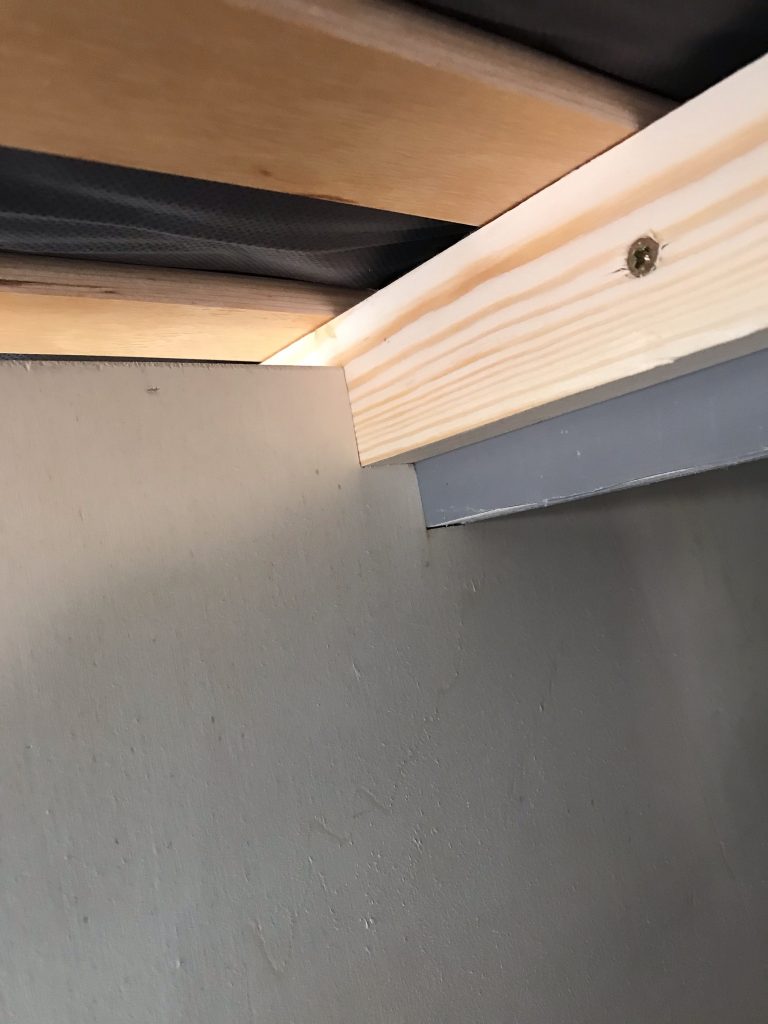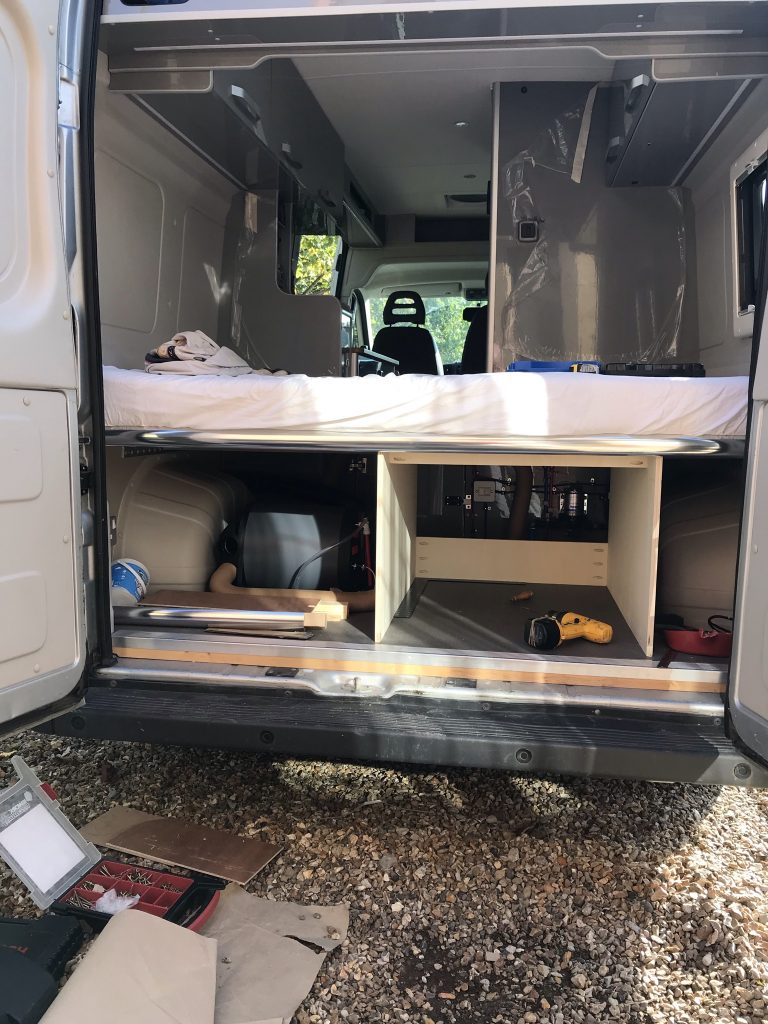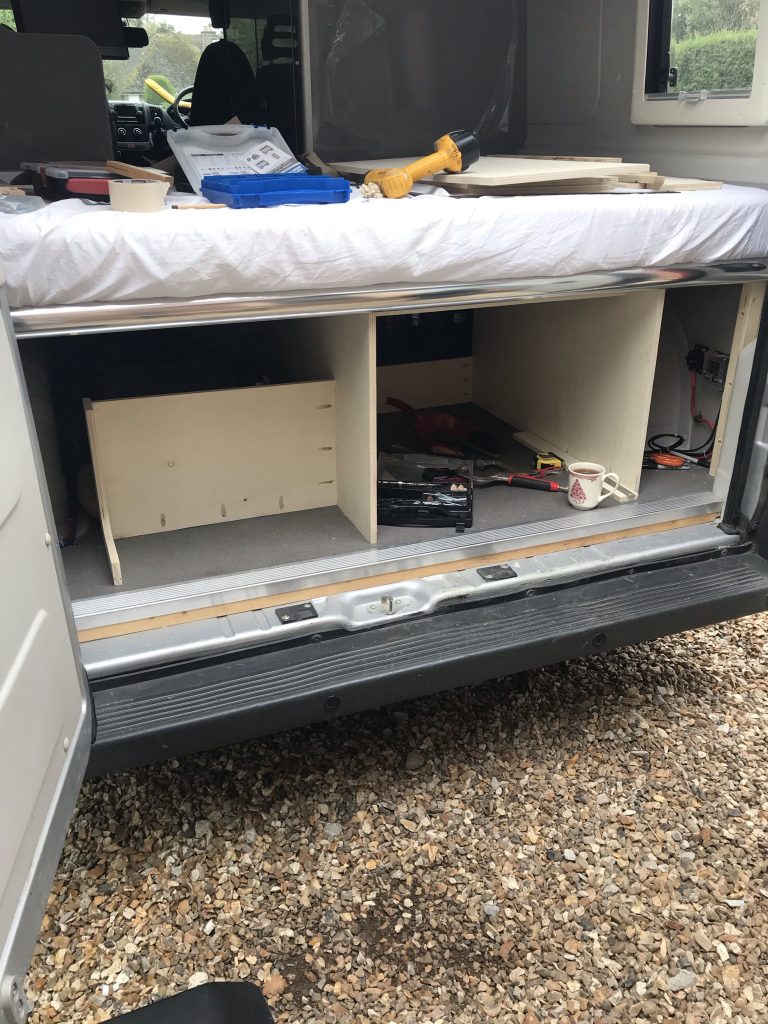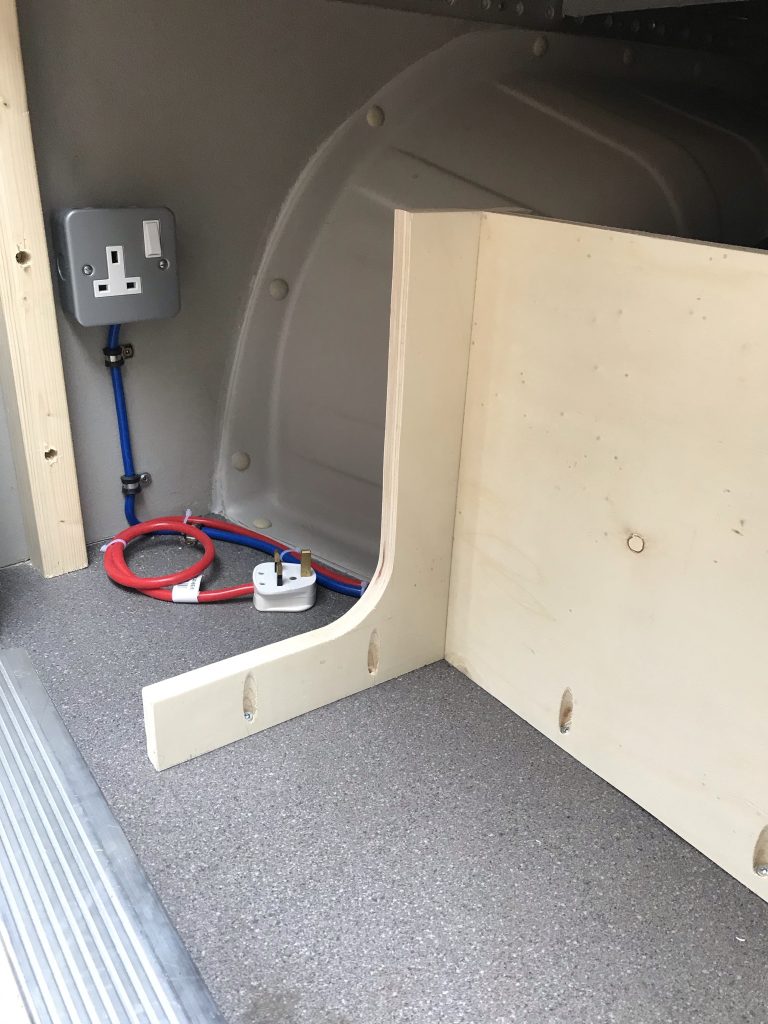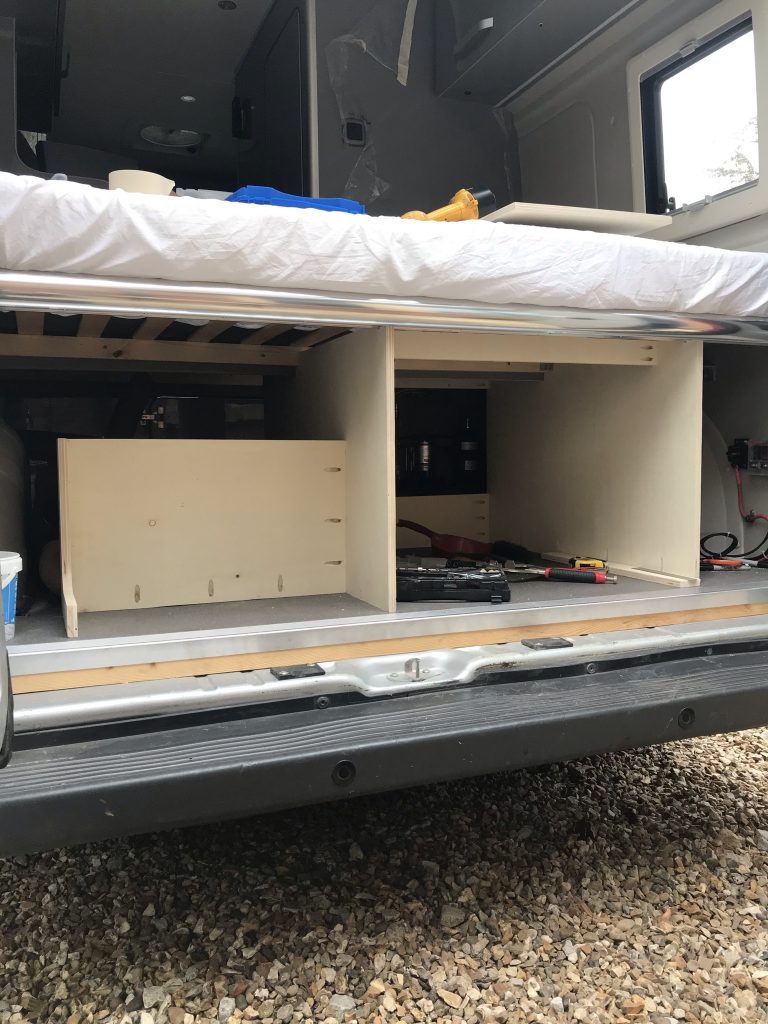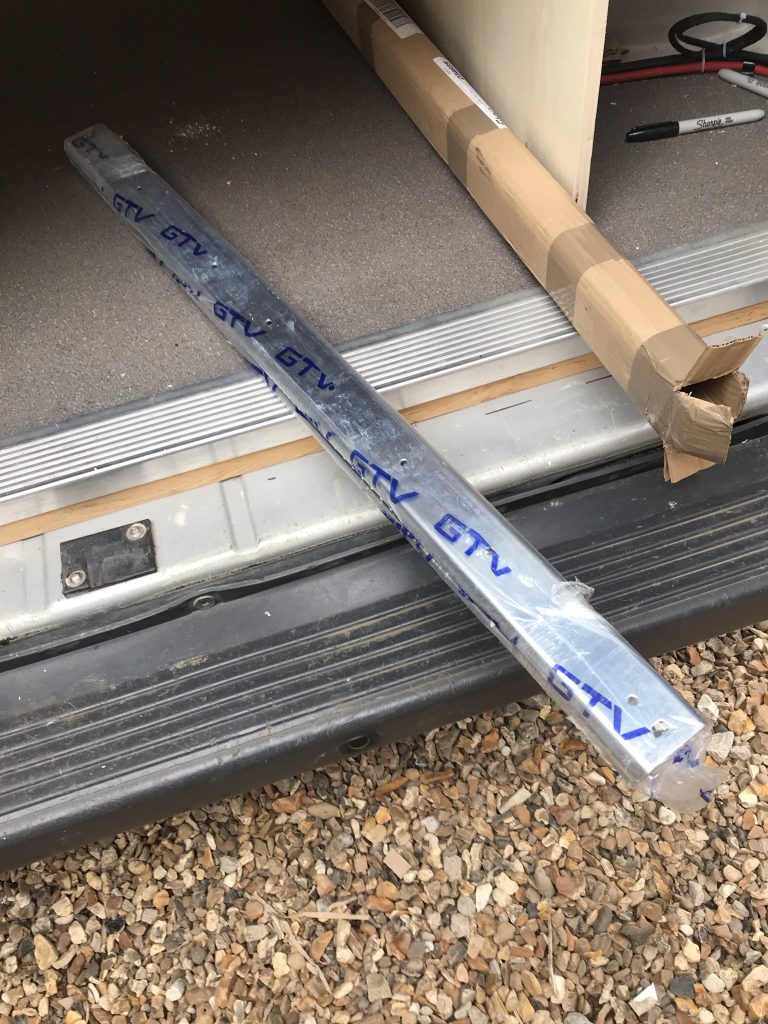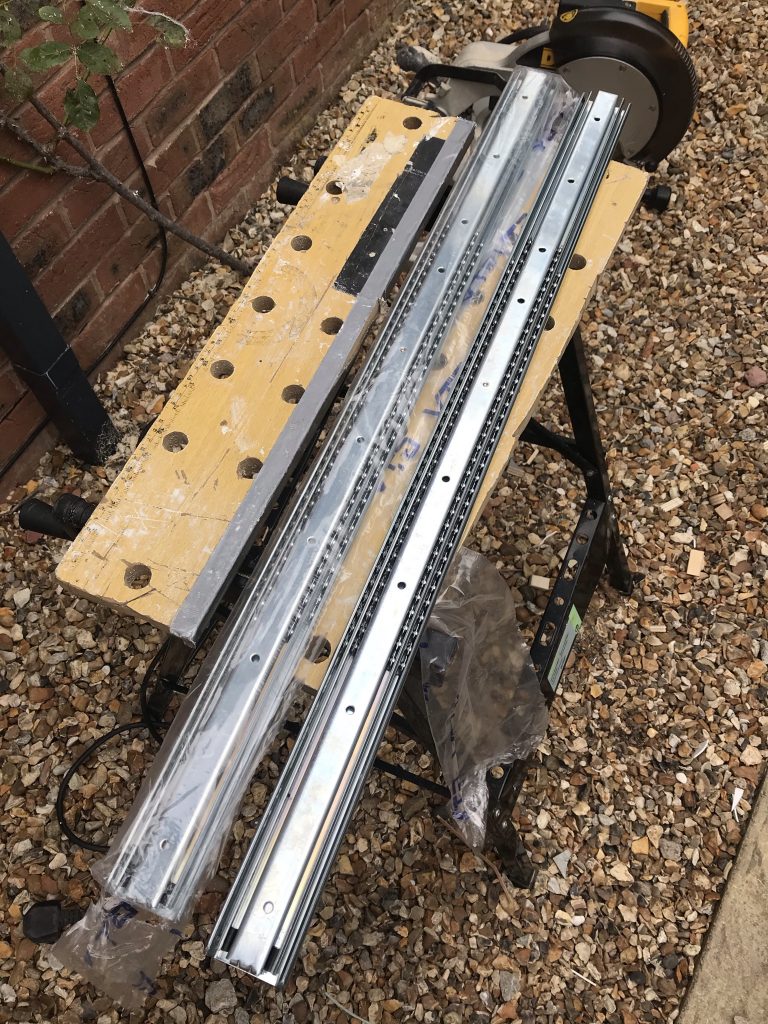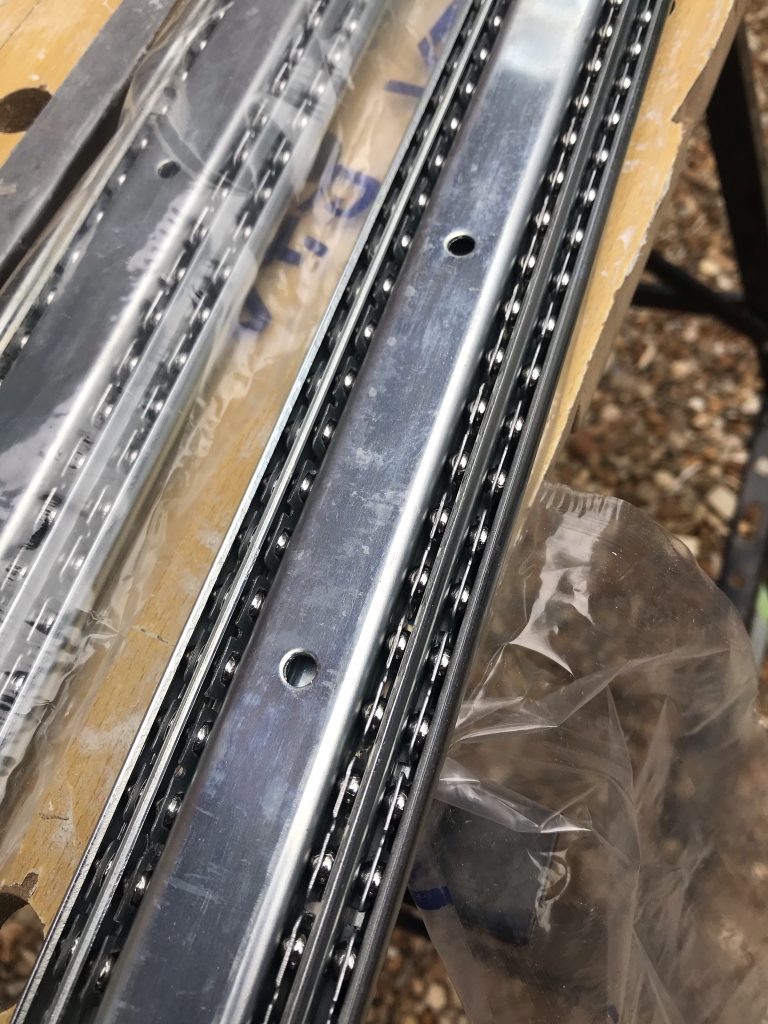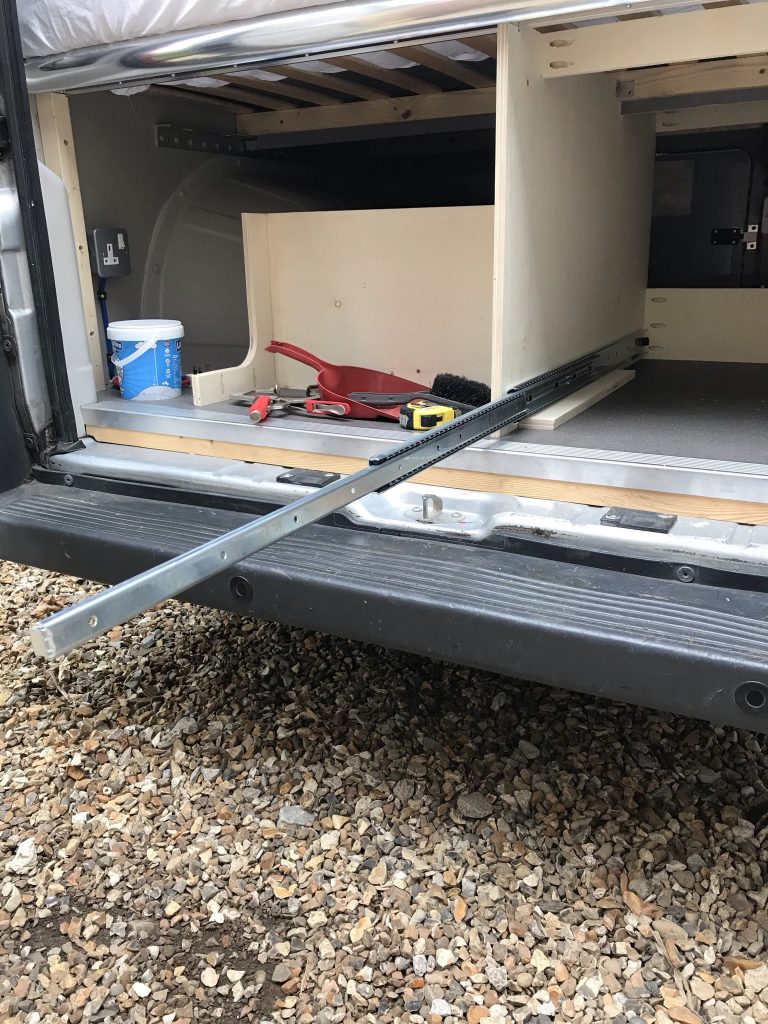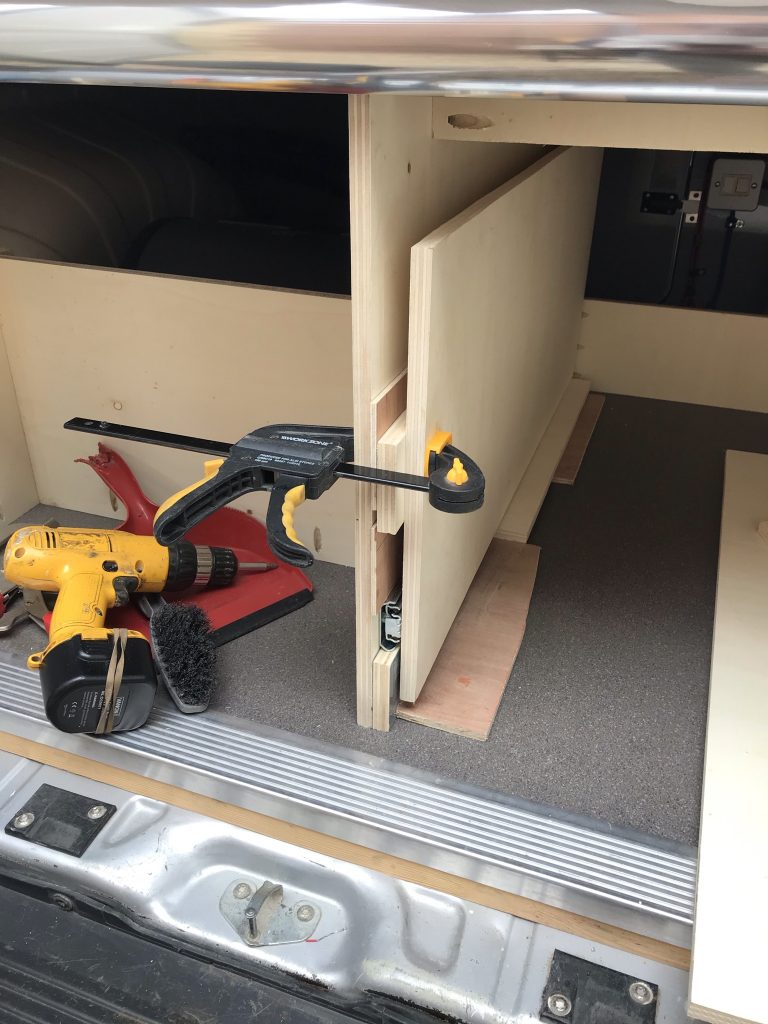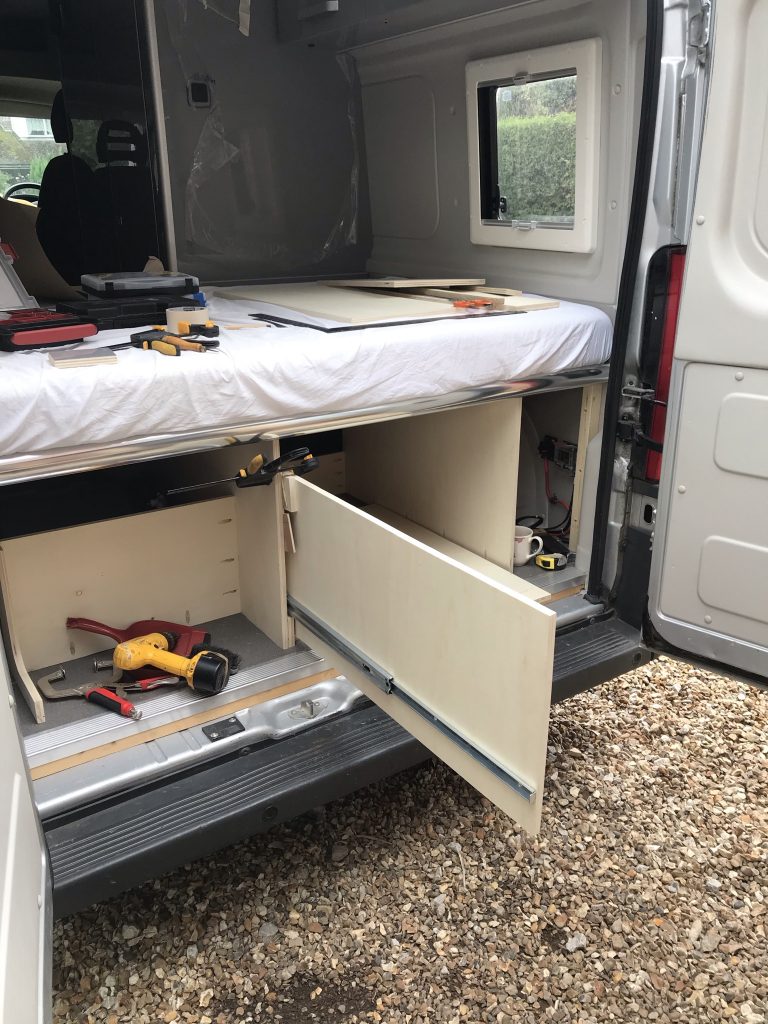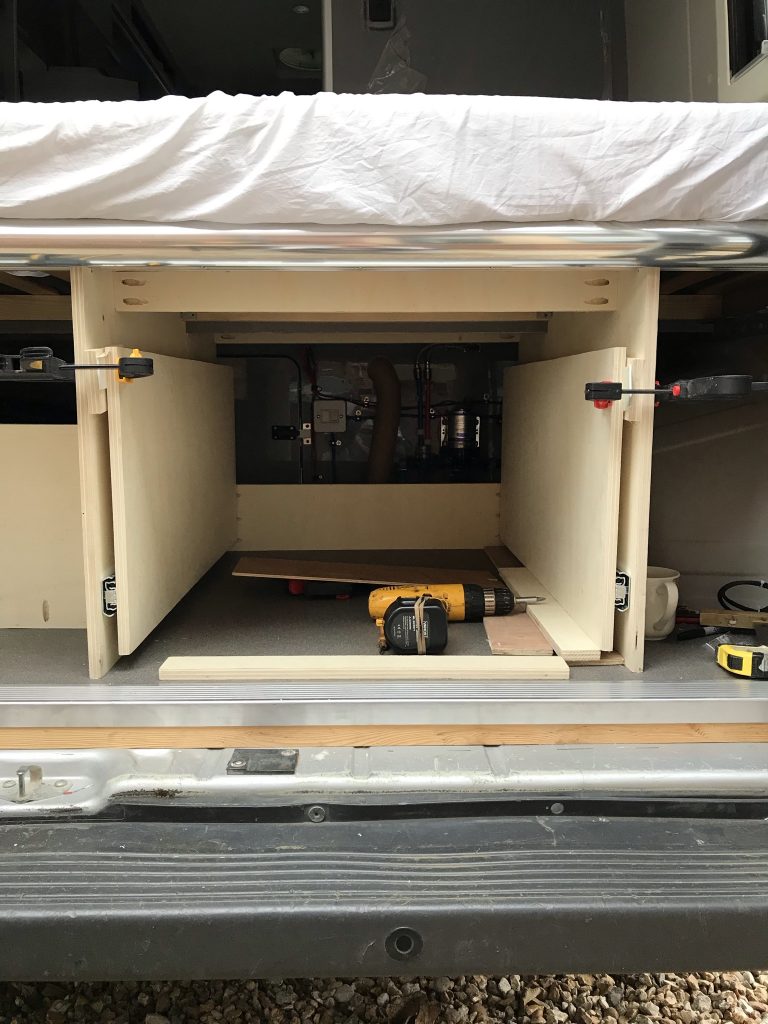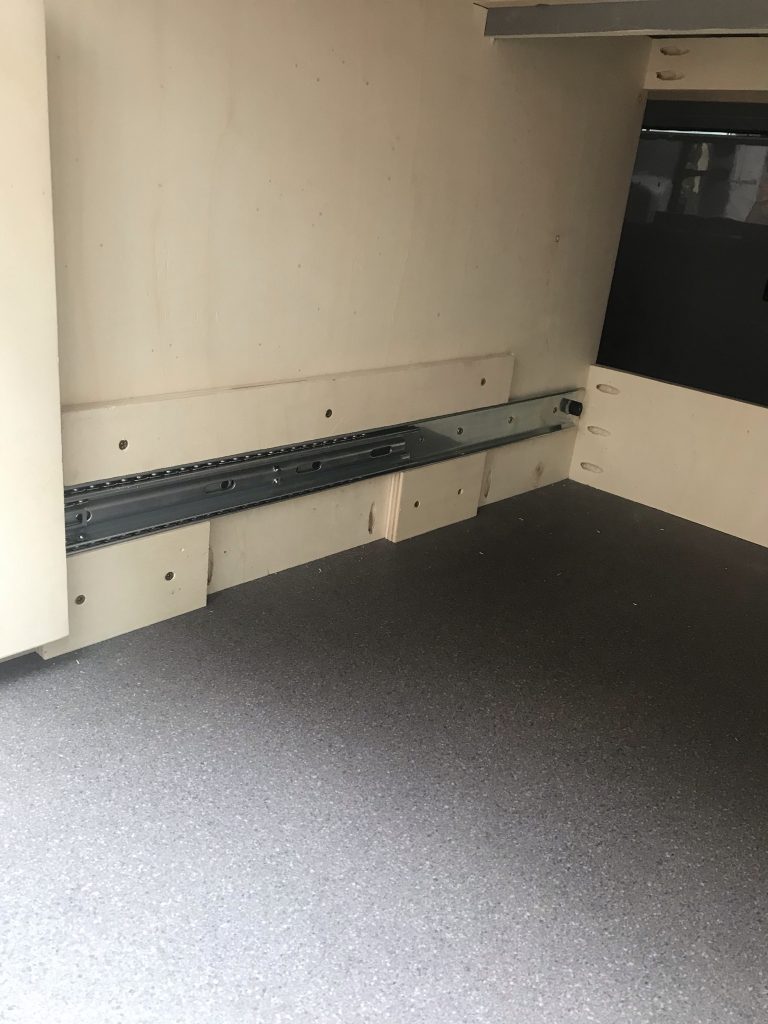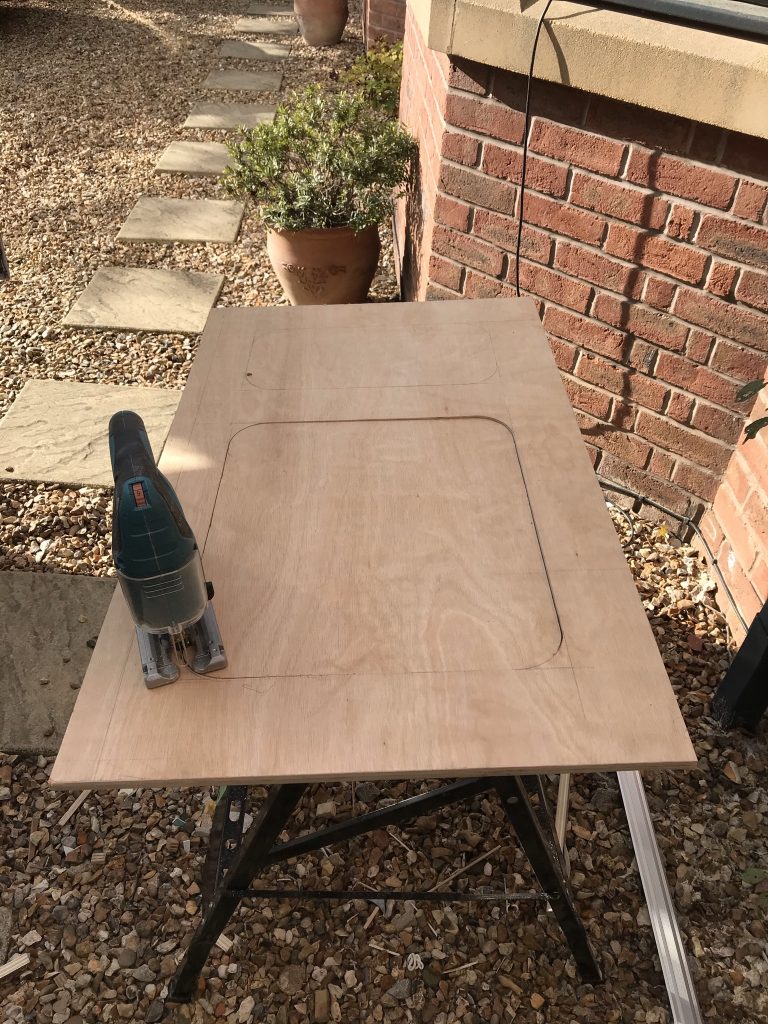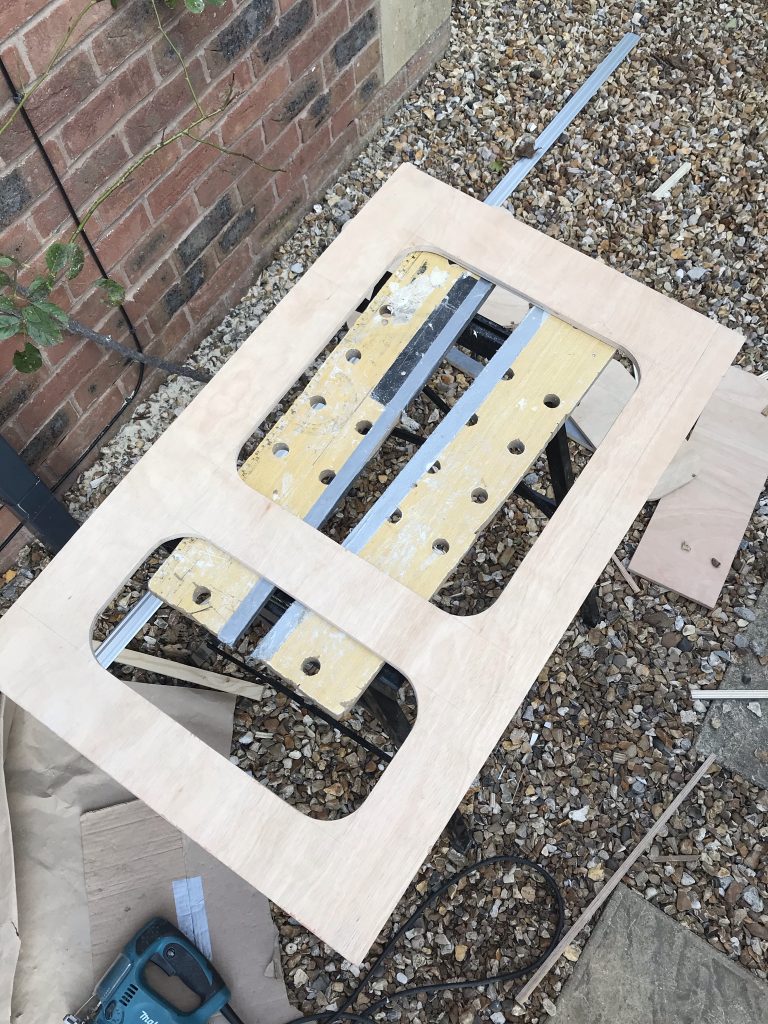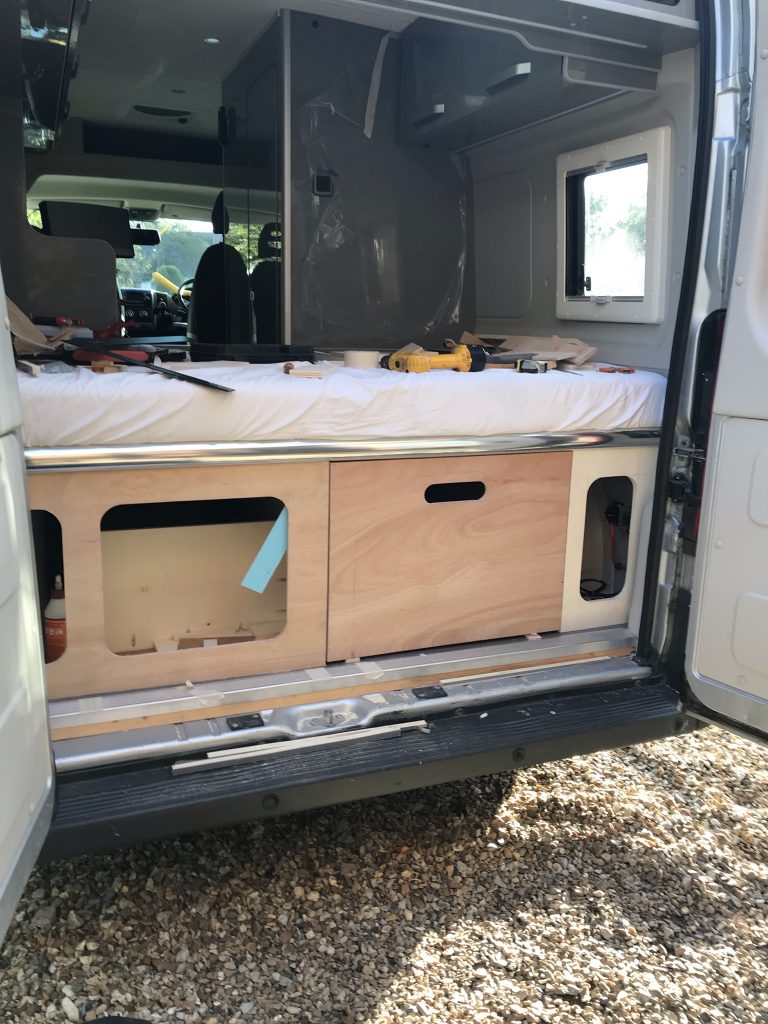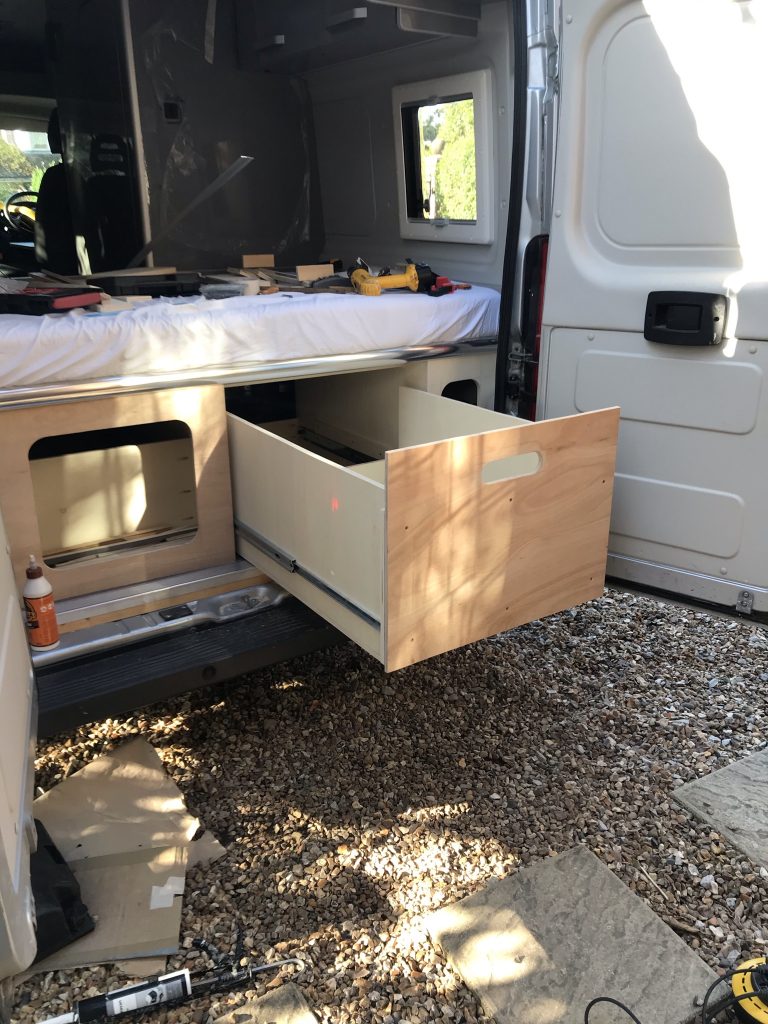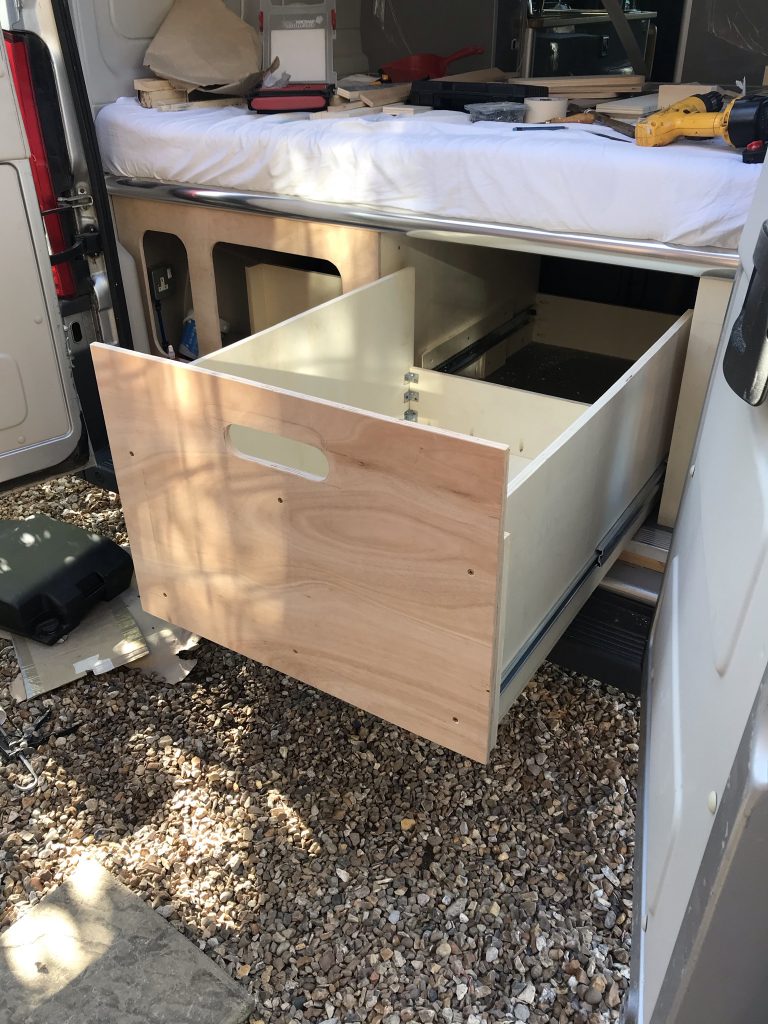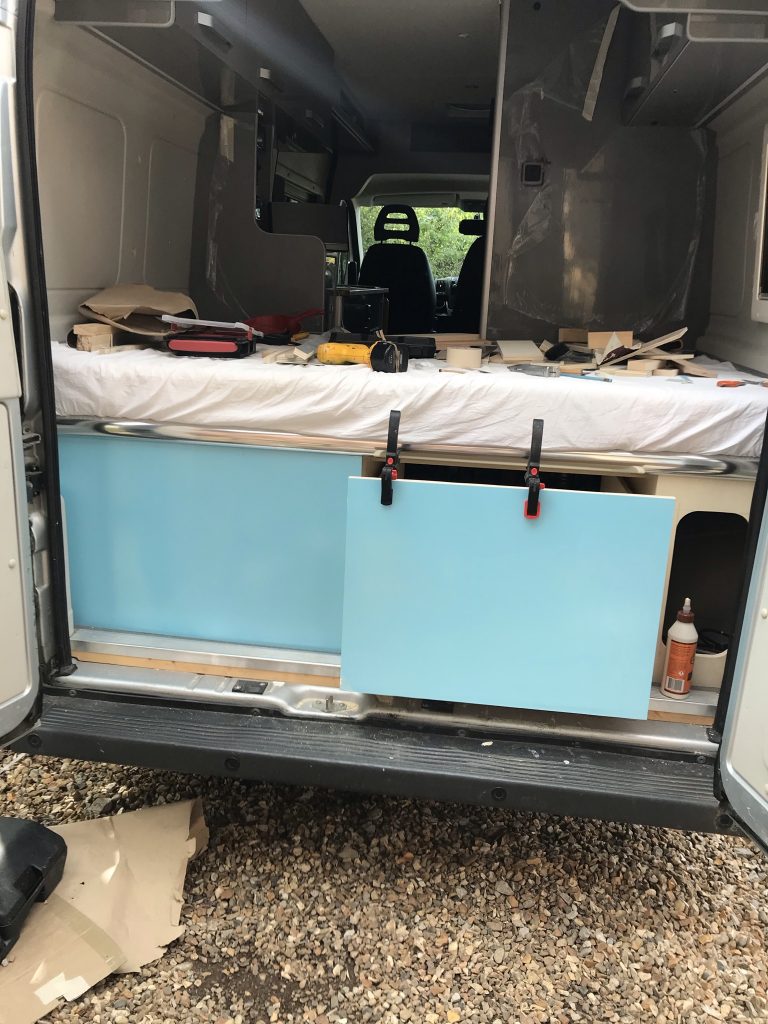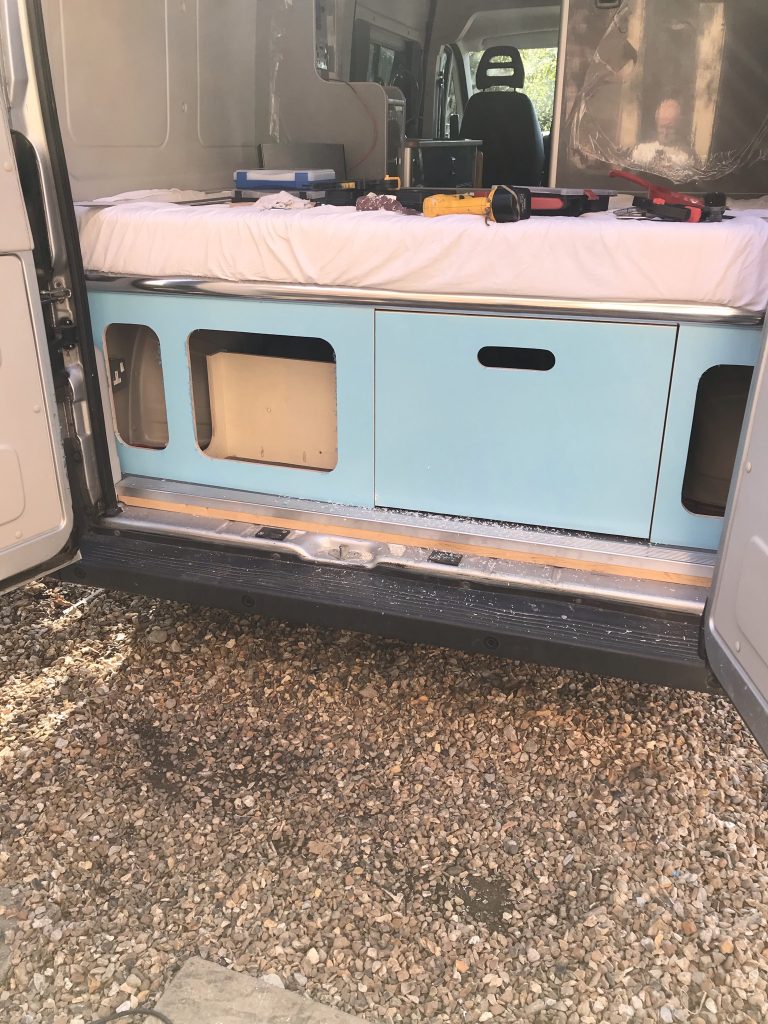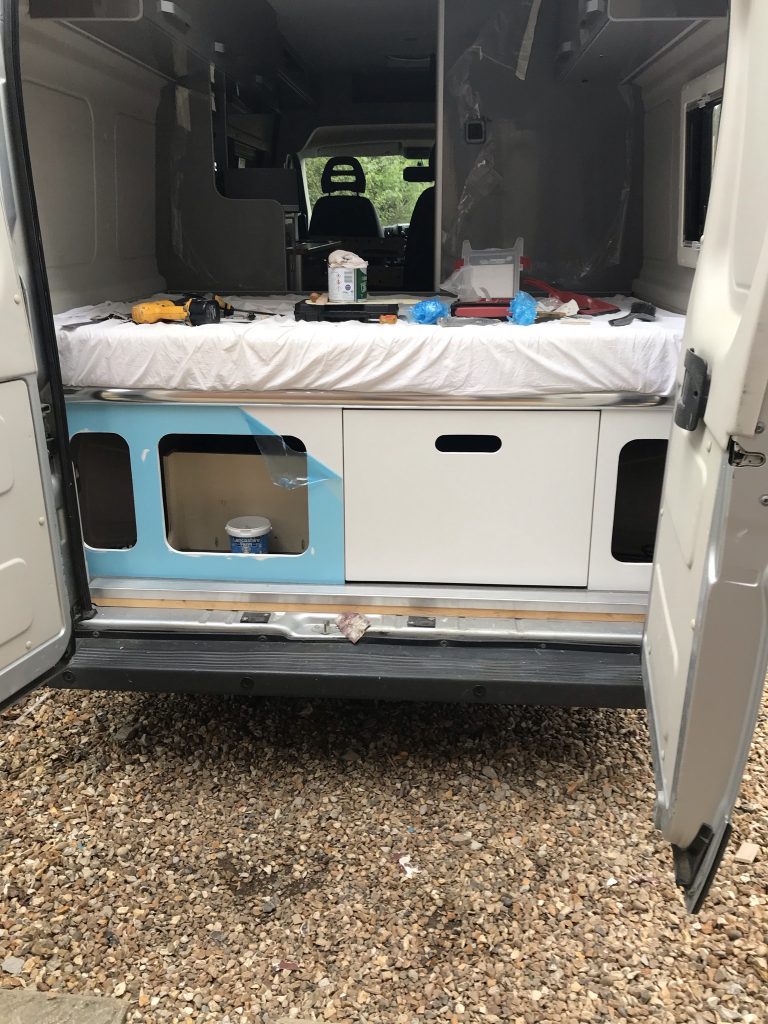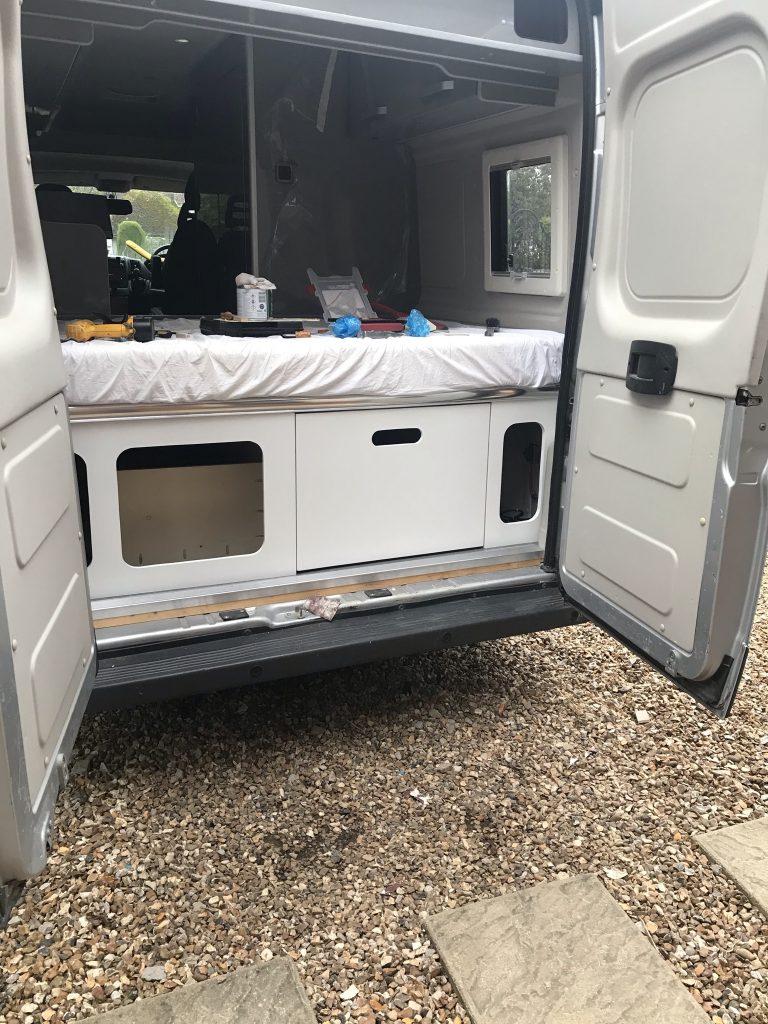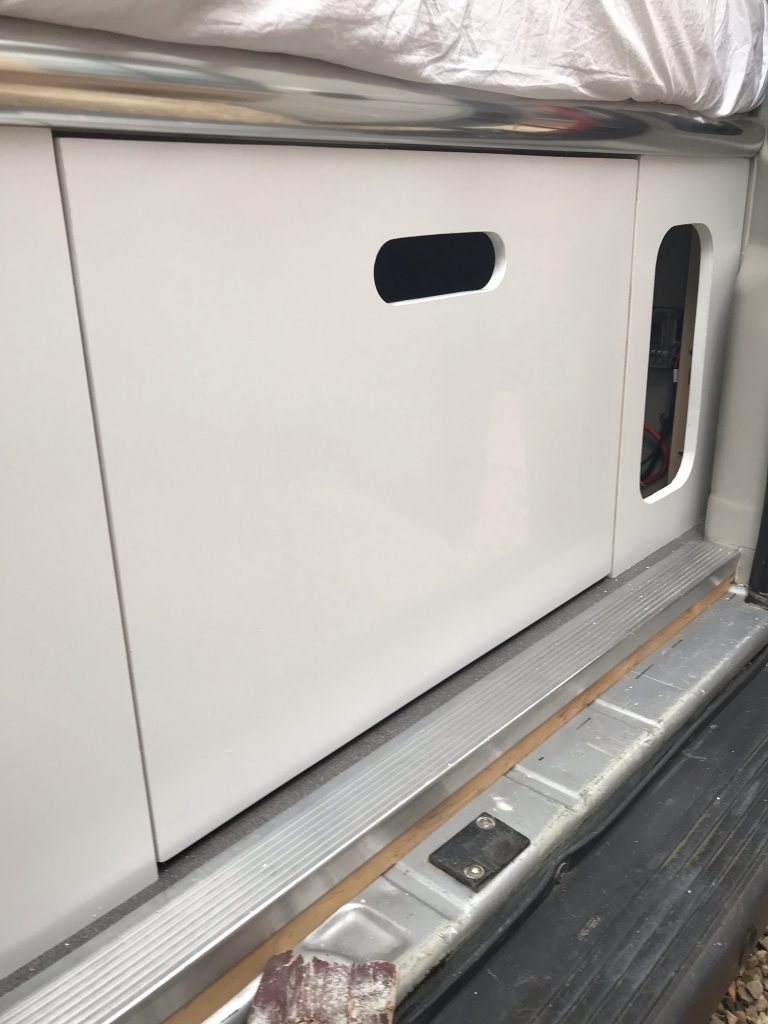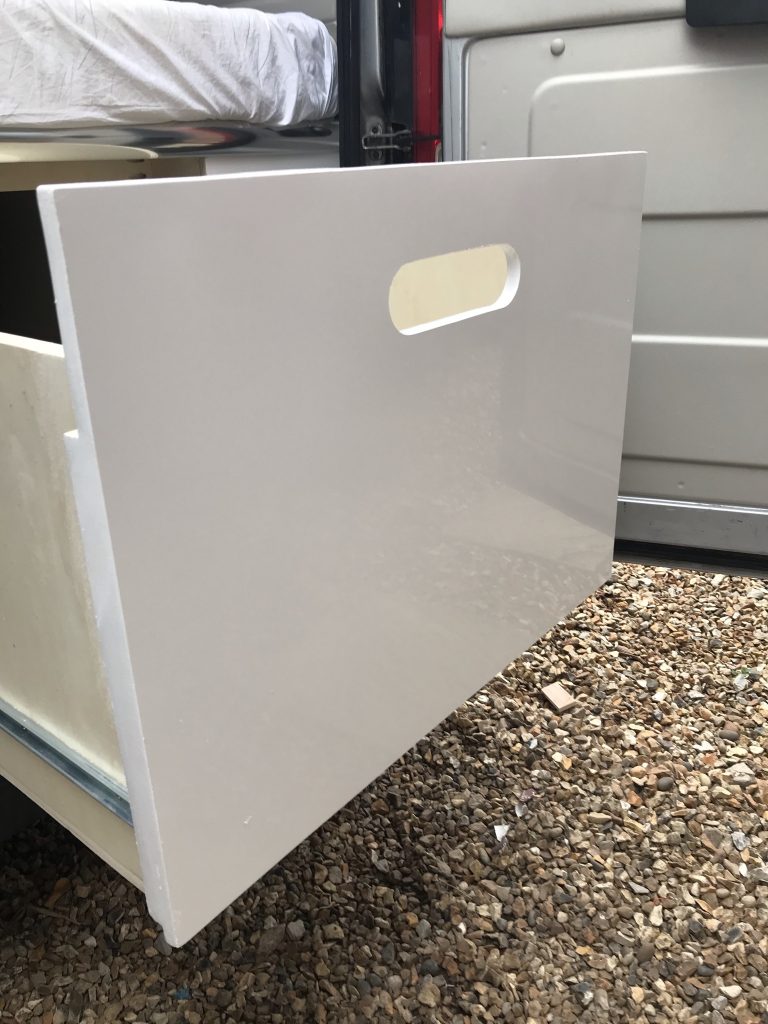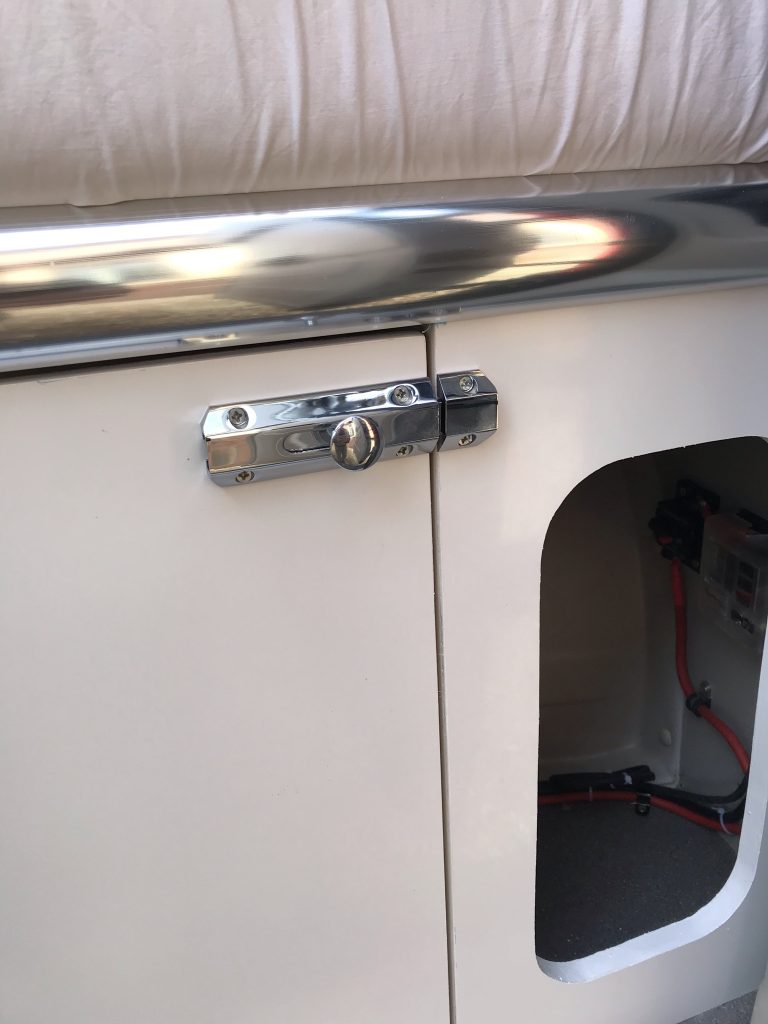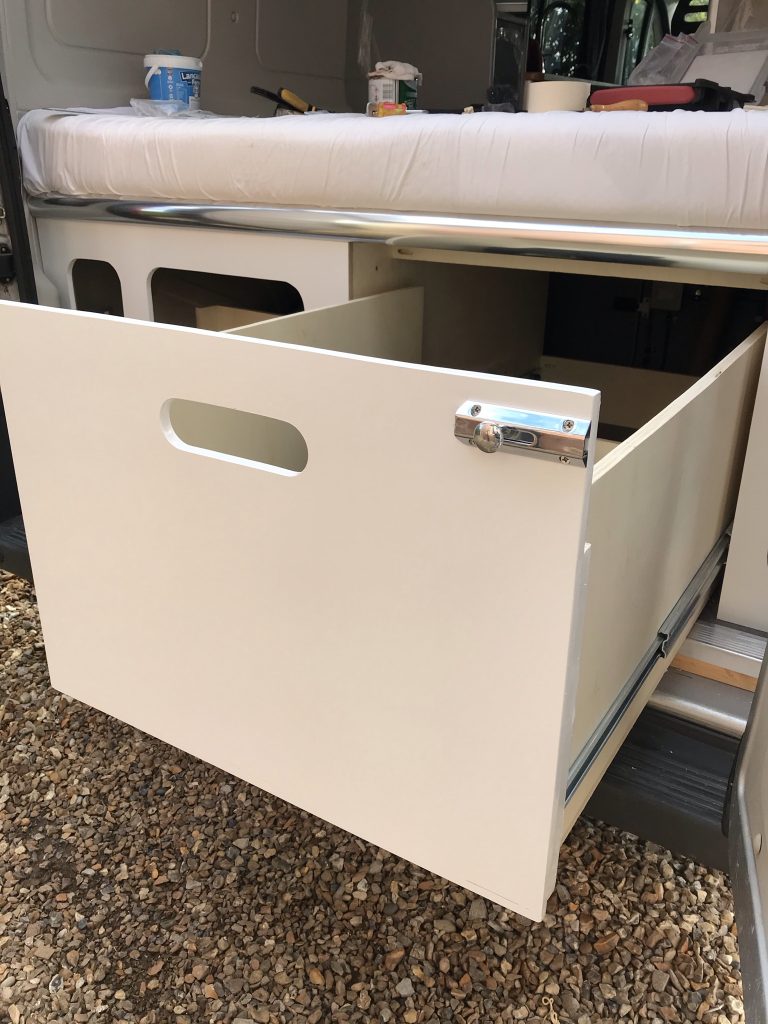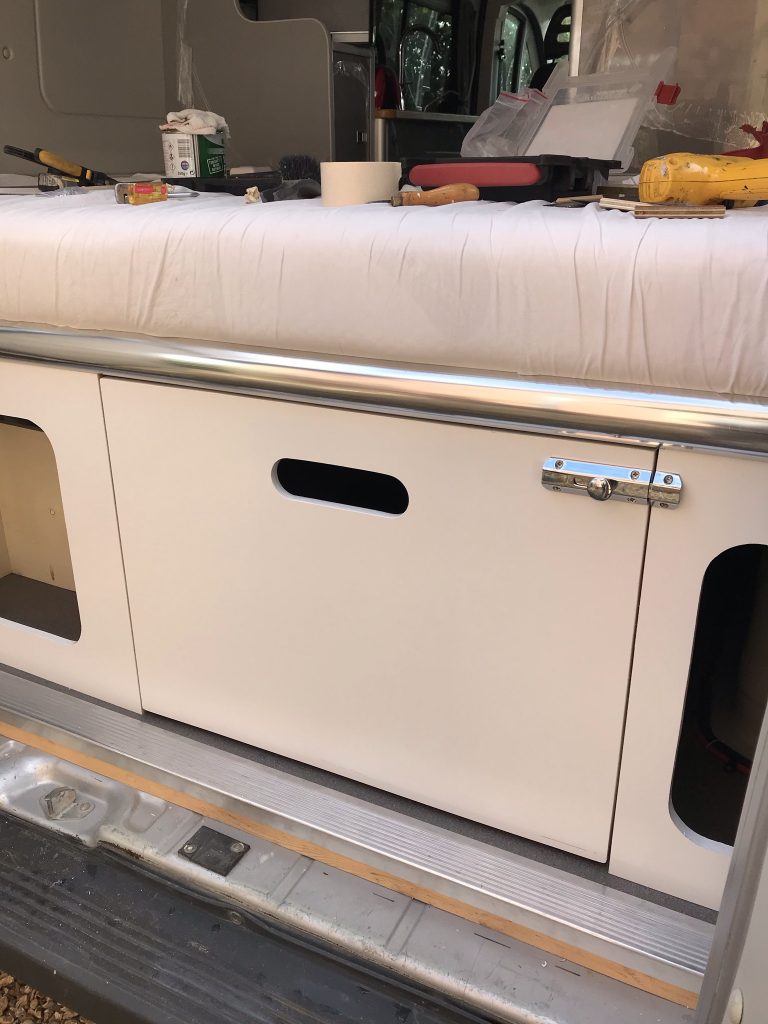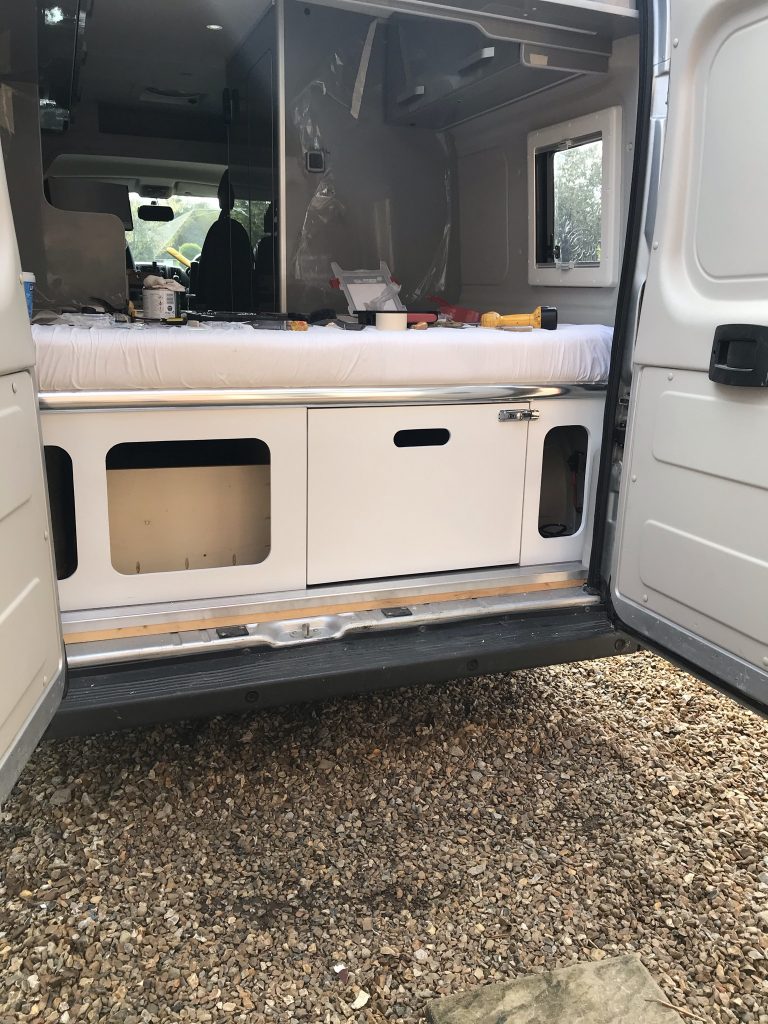 The bed extension is fitted thus making a full size double bed. The two supports below also serve as holders for folding chairs.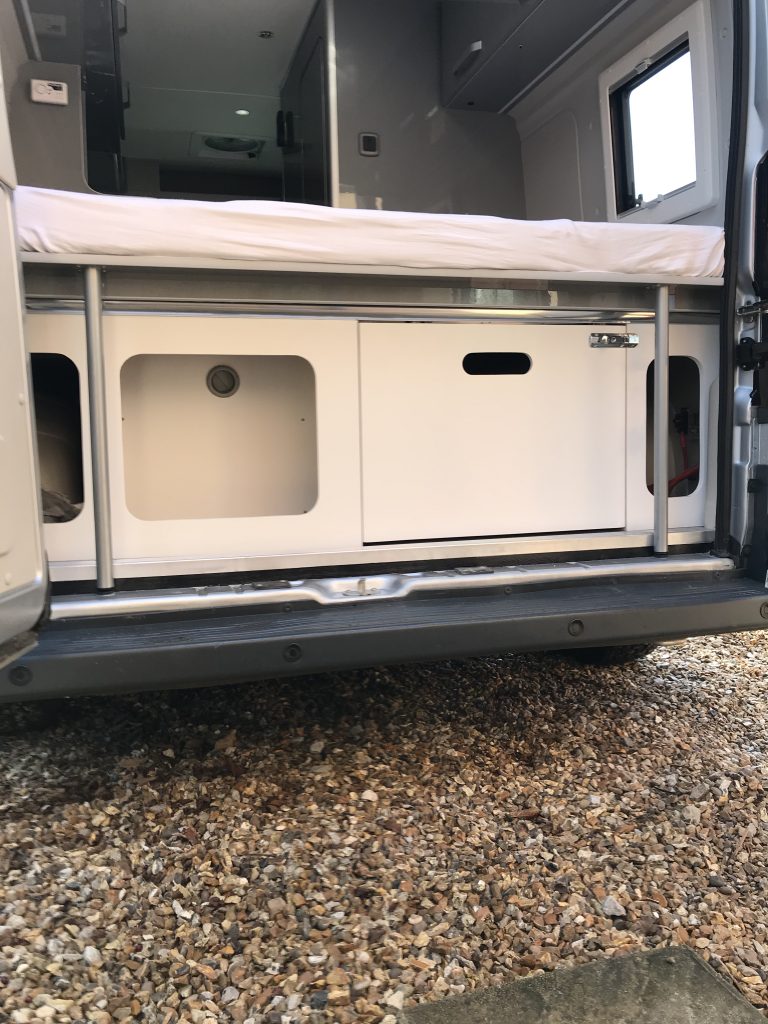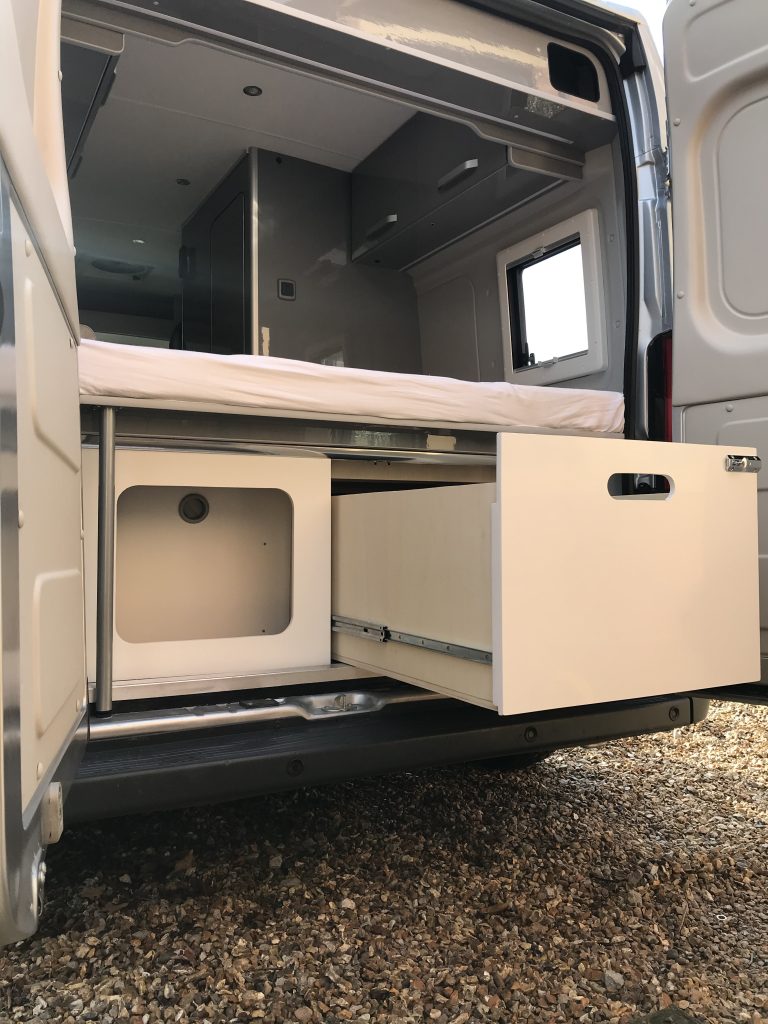 Below: One last job and thats to add the awning release bar.