The Peugeot Boxer, Citroen Relay and Fiat Ducato all have a six foot internal width. This is wider than the Mercedes Sprinter and VW Grafter. Personally I prefer the Mercedes/VW layout as they allow for much larger beds but the drawback for me is that both the Mercedes Sprinter and VW Grafter are much larger vans. What this means is that a double 6.3 ft X 4 ft bed fits nicely across the width of the Peugeot boxer ( not easily possible in the Mercedes and Sprinter). But a 6.3 X 4 Double is fairly small and I want something larger, below I will show how I overcame this issue
Bed-base: To build the bed base I used 2 X Ikea LURÖY Slatted bed bases at 90×200 cm each (see link below). Its wise not to use a flat board, mattresses need to breath and unless air can circulate then you run the risk of growing mold under your mattress
Mattress: For the mattress I used the Sareer Matrah Memory Foam Mattress from Wayfair (see link below). This mattress has a removable cover and because its made from memory foam and doesn't have any internal springs its also not too thick or heavy (less than 15cm), it can also be rolled-up. Another advantage is that it doesn't need to be rotated, there is a top and a bottom. Plus is actually very comfortable.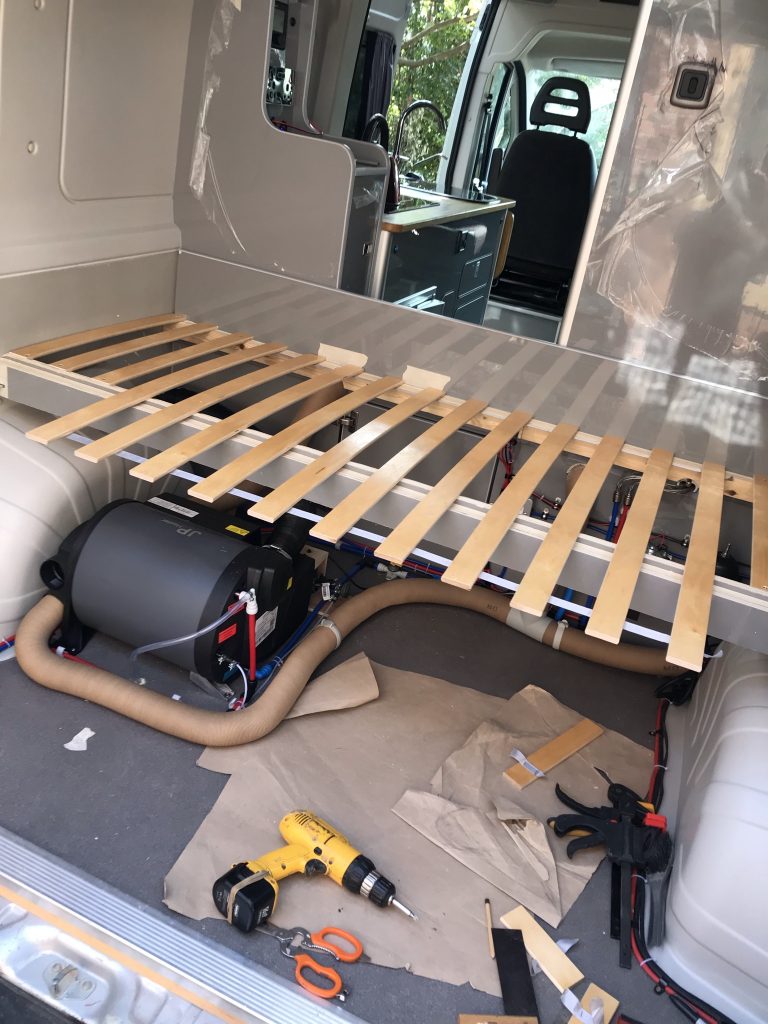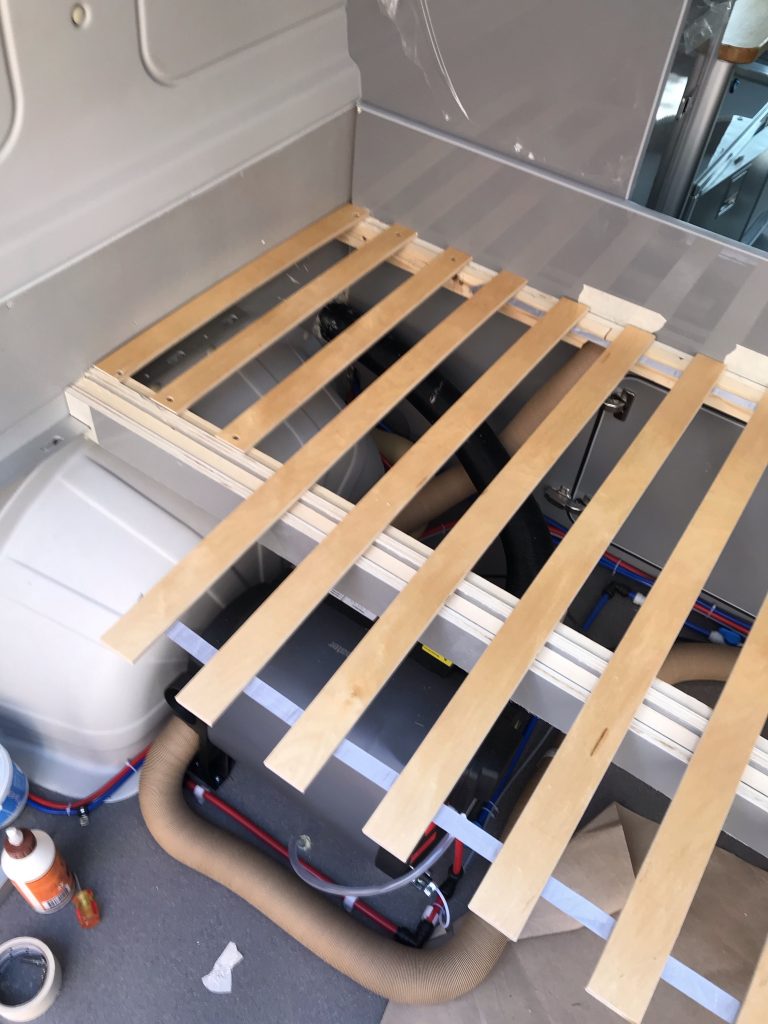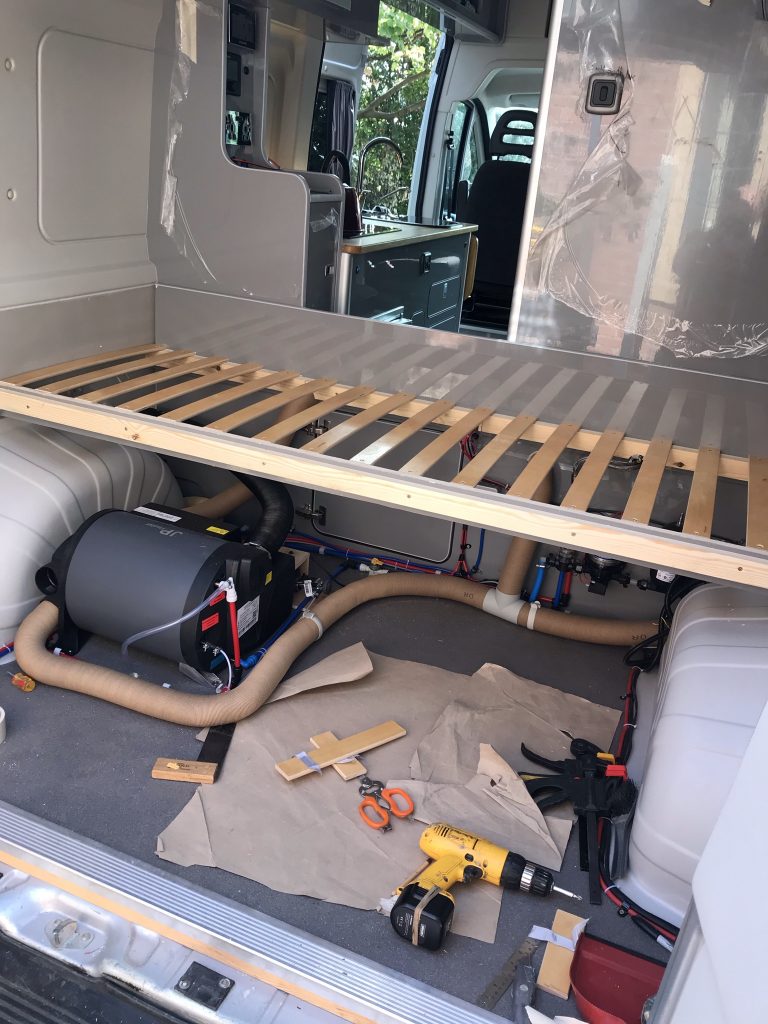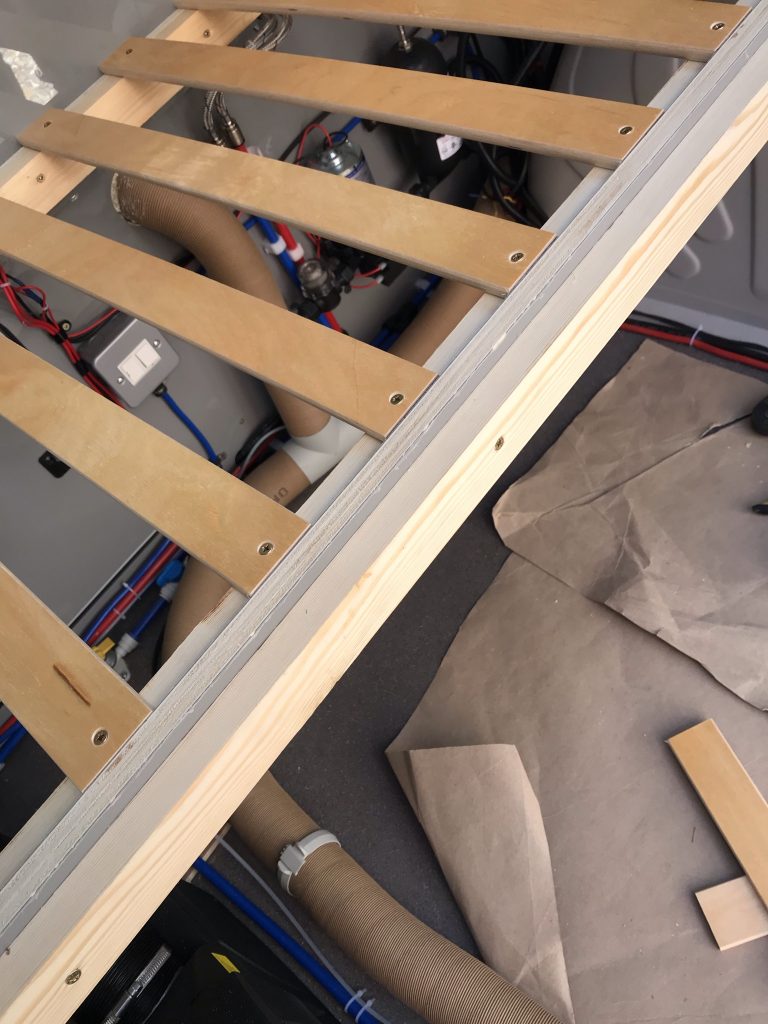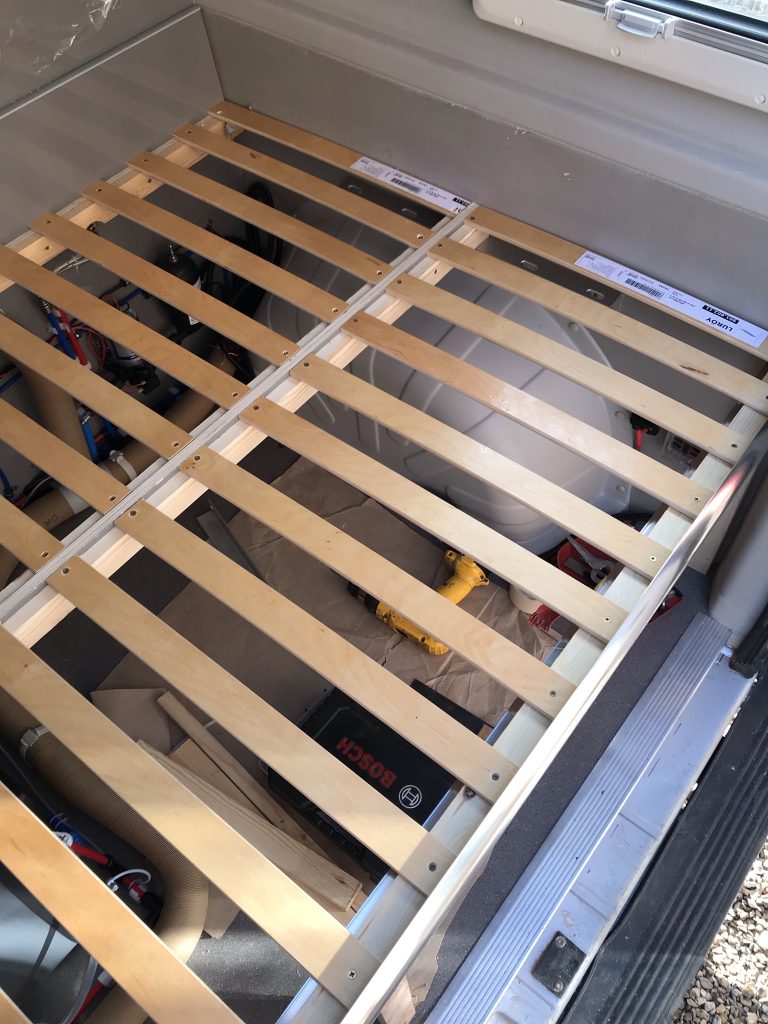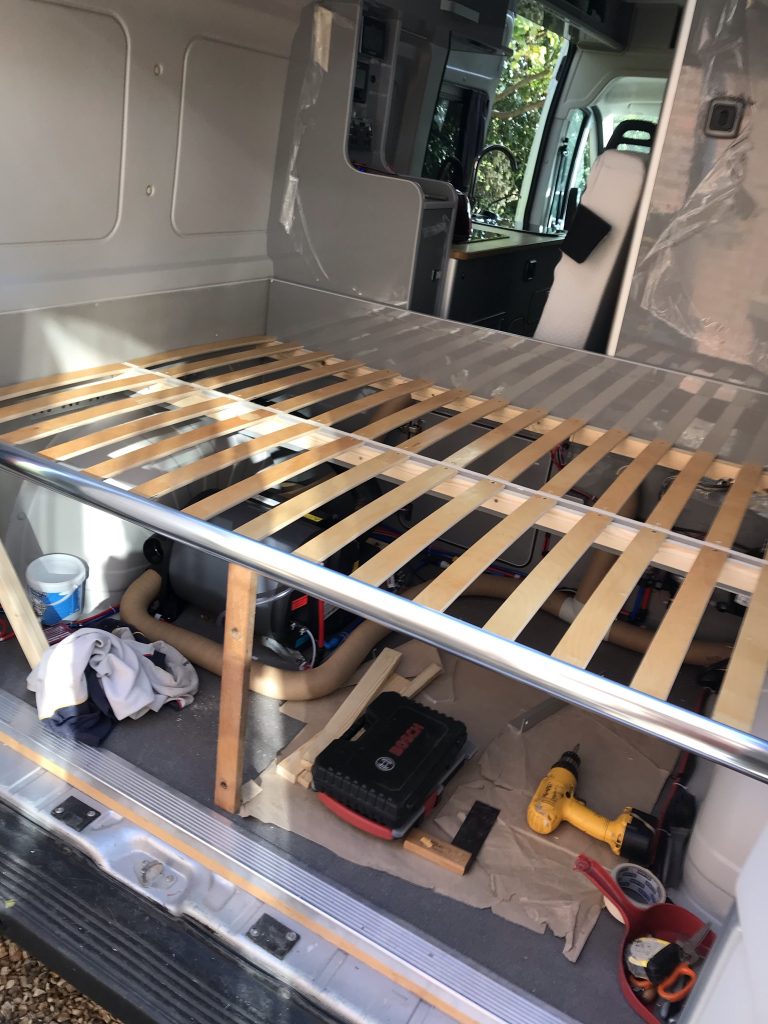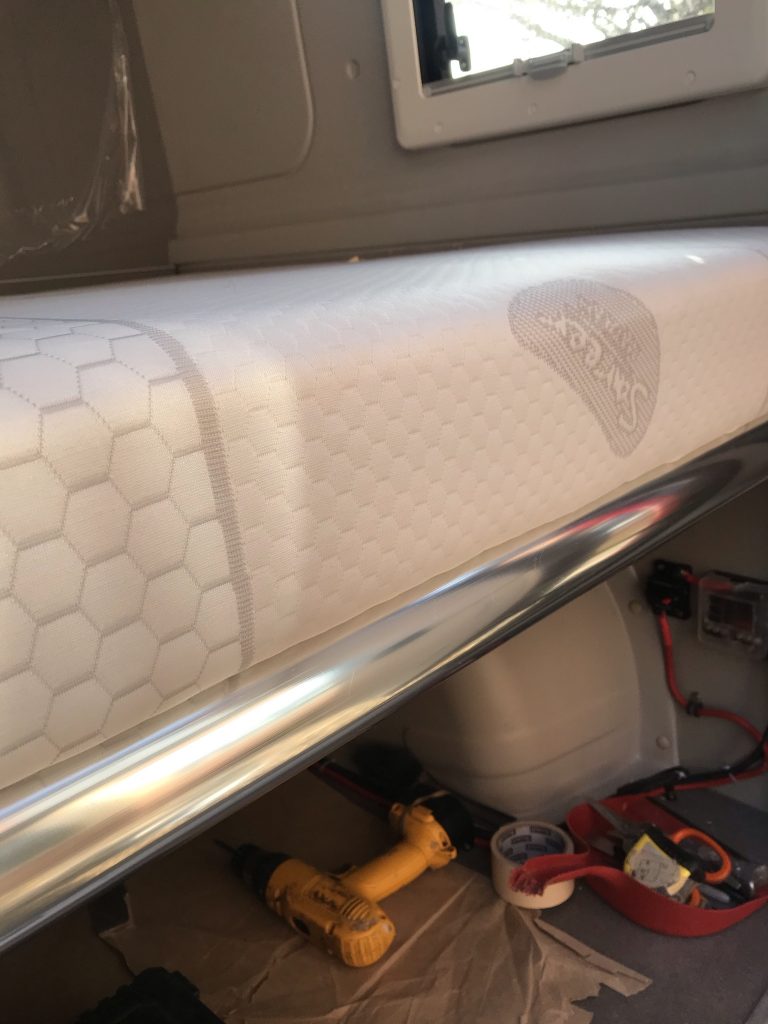 Now its time to increase the size of the Bed
So far I have fitted a small Double Bed (6.3 ft X 4 ft) because this size of bed fits nicely along the flat walls of the van. However, there is a gap between the bed and rear doors, its dead space because the van curves inwards where the access point to the rear lights are located.
I decided to extend the bed and also have a removable section
Having space at the rear of the bed near the rear doors is handy if you want to transport something tall. So it seemed a good idea to make a section that once fitted can be removed.
The addition may look small but it makes a huge difference
The additional section I made didn't look that large but once it was fitted I could see it made a very big difference, I went from a Small Double (6.3 ft X 4 ft) to a Full Size Double or Std Double (4 foot 6 inches X 6 foot 3 inches)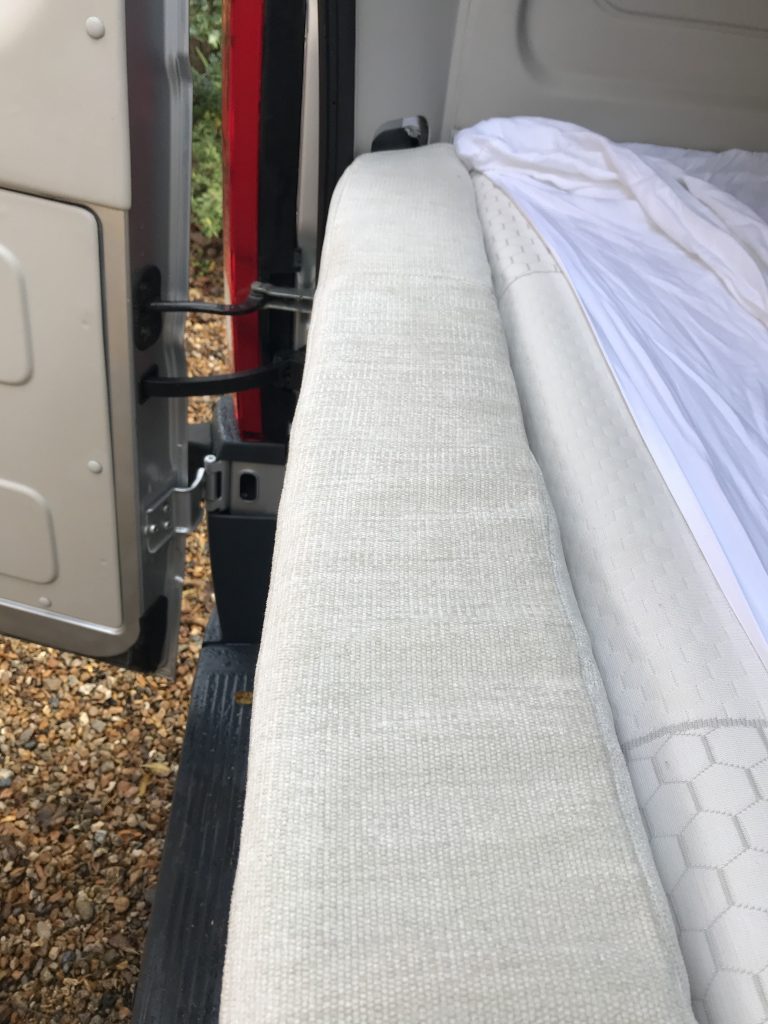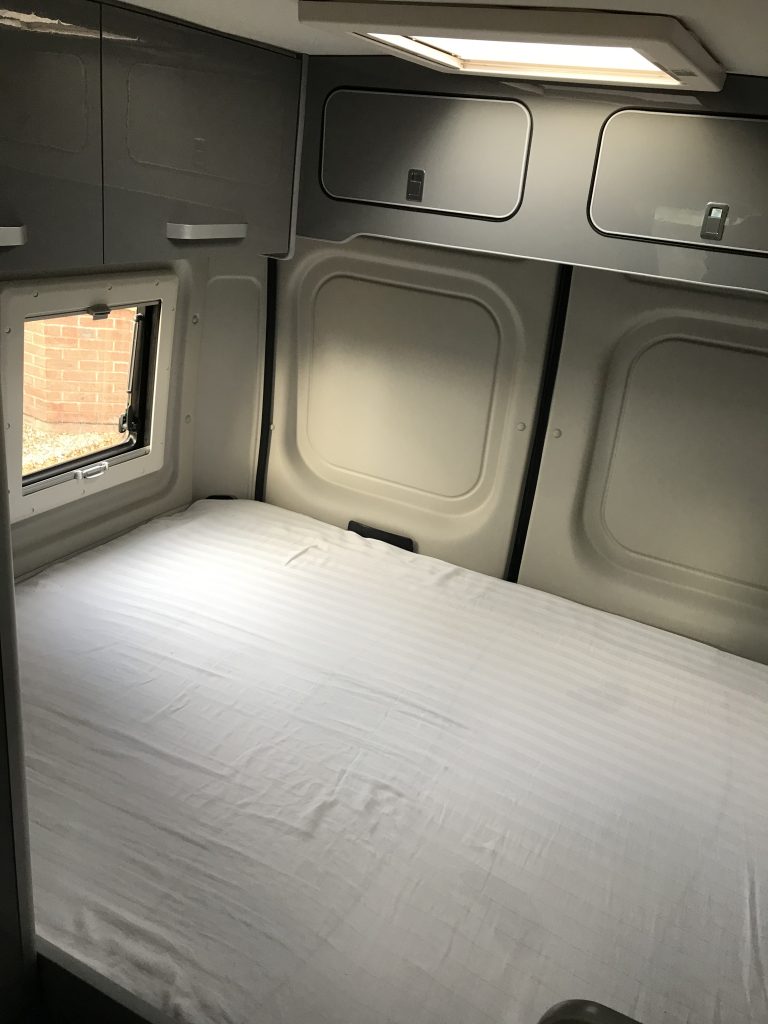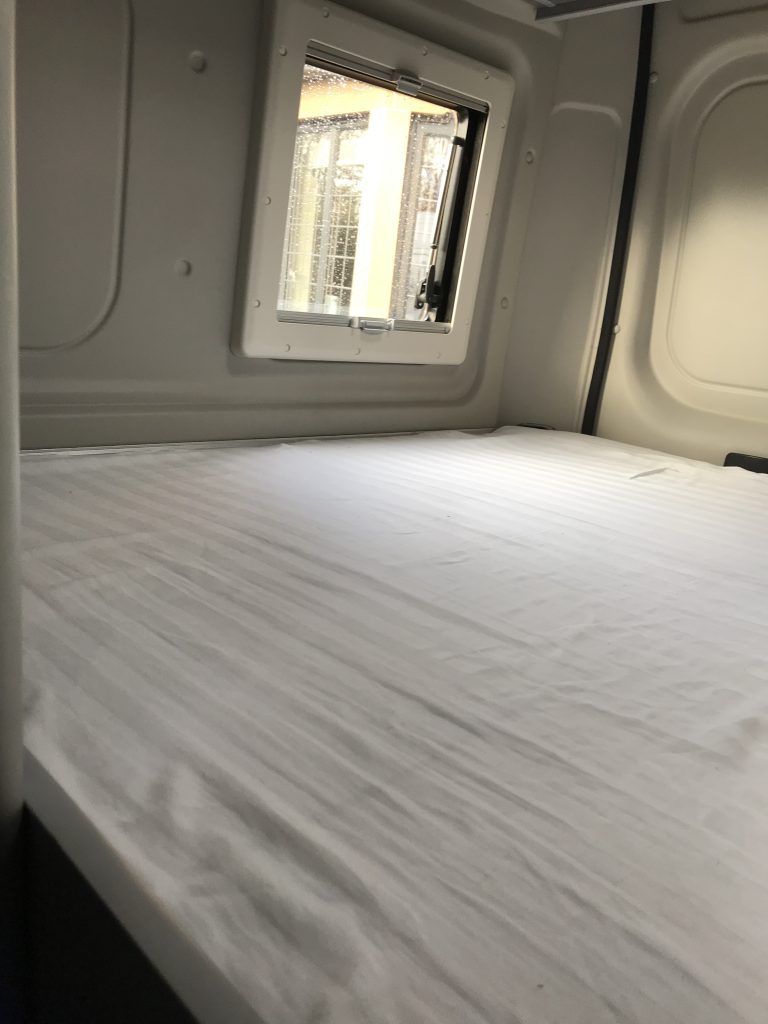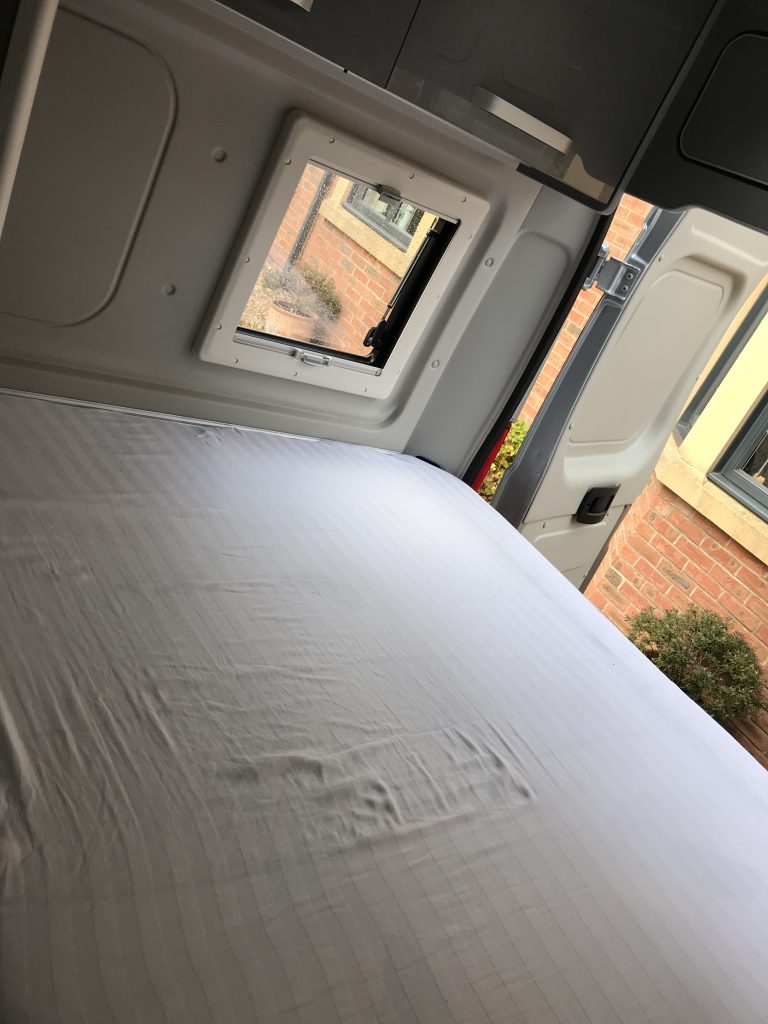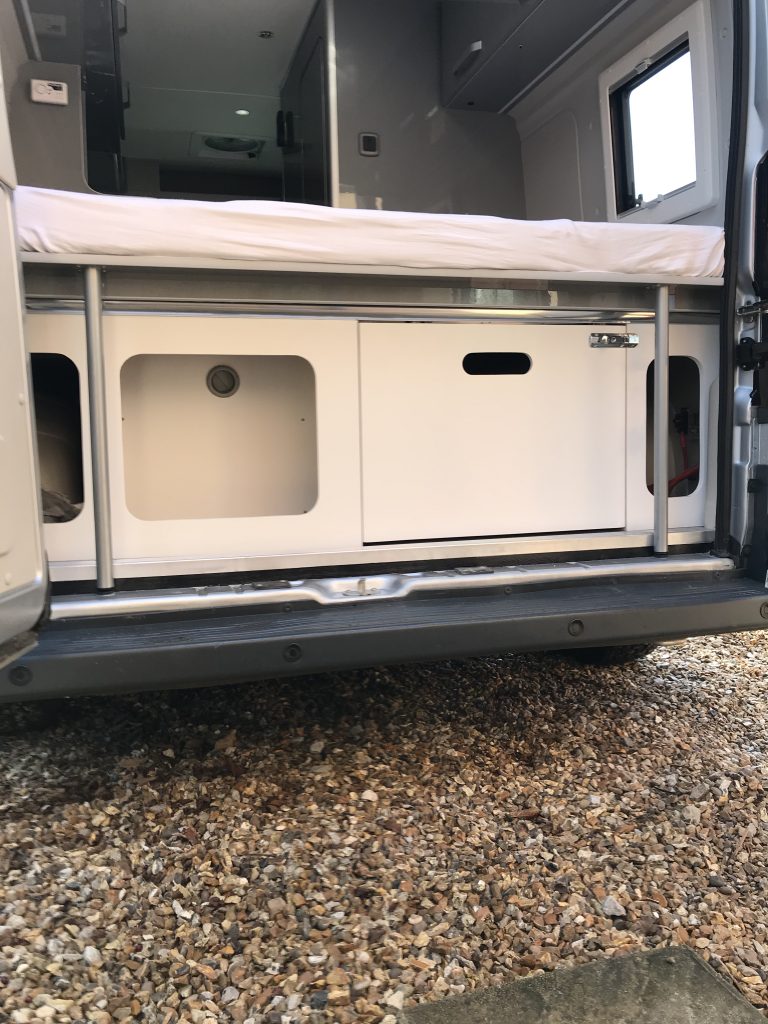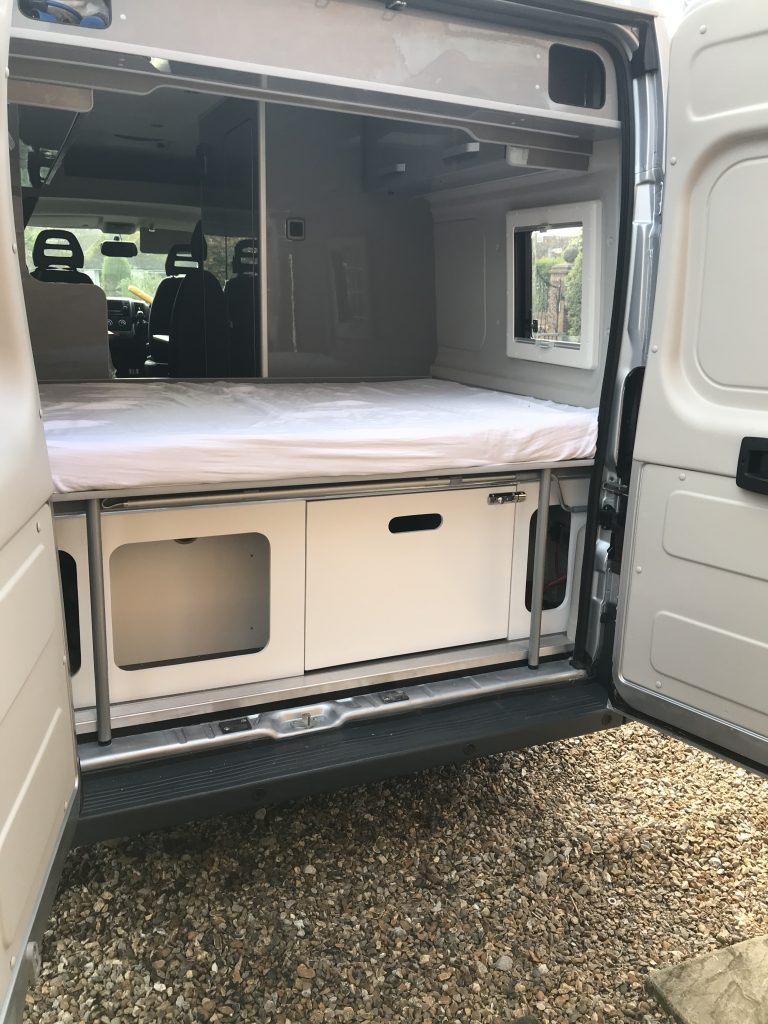 IKEA LURÖY Slatted bed base90x200 cm
https://www.ikea.com/gb/en/p/luroey-slatted-bed-base-90160211/
Wayfair Sareer Matrah Memory Foam Mattress
https://www.wayfair.co.uk/mattresses/pdp/sareer-matrah-memory-foam-mattress-rzg1072.html?piid=12291345