Insulation is not an area to neglect, its important for many reasons. Try and get it right first time because you often cannot go back and add more. Dont cut corners, you need to apply insulation everywhere, that means the sides, doors, roof, floor and all the areas you can access inside the van. Some vans, even factory vans have poor insulation. I have seen factory vans with wall insulation but no floor insulation, why any company would miss this area is strange to me. Floors can get cold in winter and that means additional heating costs.
Why a Vapour Barrier? lets assume the outside of the van is cold and you sleep in it one night, thus its a little warmer inside than out. The air thats inside the vehicle would condense on the cold vehicle surface if it wasn't insulated, this then leads to the formation of water droplets or vapour. You could wake up to find you have been sleeping in a Rain Forrest, in other words water is lightly dripping from the inside of the vehicle. If you insulate but dont seal the joints then water will form and sit between the van metal wall and insulation thus corrosion, its not a good idea. When I started this build I started in winter and I had many a day were there was condensation inside the vehicle, before the insulation was completed.
Types of insulation.
Celotex 25mm Foam Panels the brand is not so important as they are thermally rated (check the panel labels for the best thermal values).
100 mm thick Insulation on a roll: This is similar to loft insulation except the one I used is made from recycle plastic bottles, its eco friendly, doesn't make the skin itch in any way. However most importantly IT Does Not Absorb Water, this is important inside a van.
Foam Spray Gun: This is used in the difficult places to reach. Dont use too much as it can push the panels outwards.
Foil Vapour Barrier Tape: All edges and joints must be sealed
Insulation Roll: Made from 1 x layer of bubbled polyethylene faced with 2 x layers of aluminium. Used were 25mm Panels are too thick.
Below: Dont forget to seal all the edges with aluminum foil tape.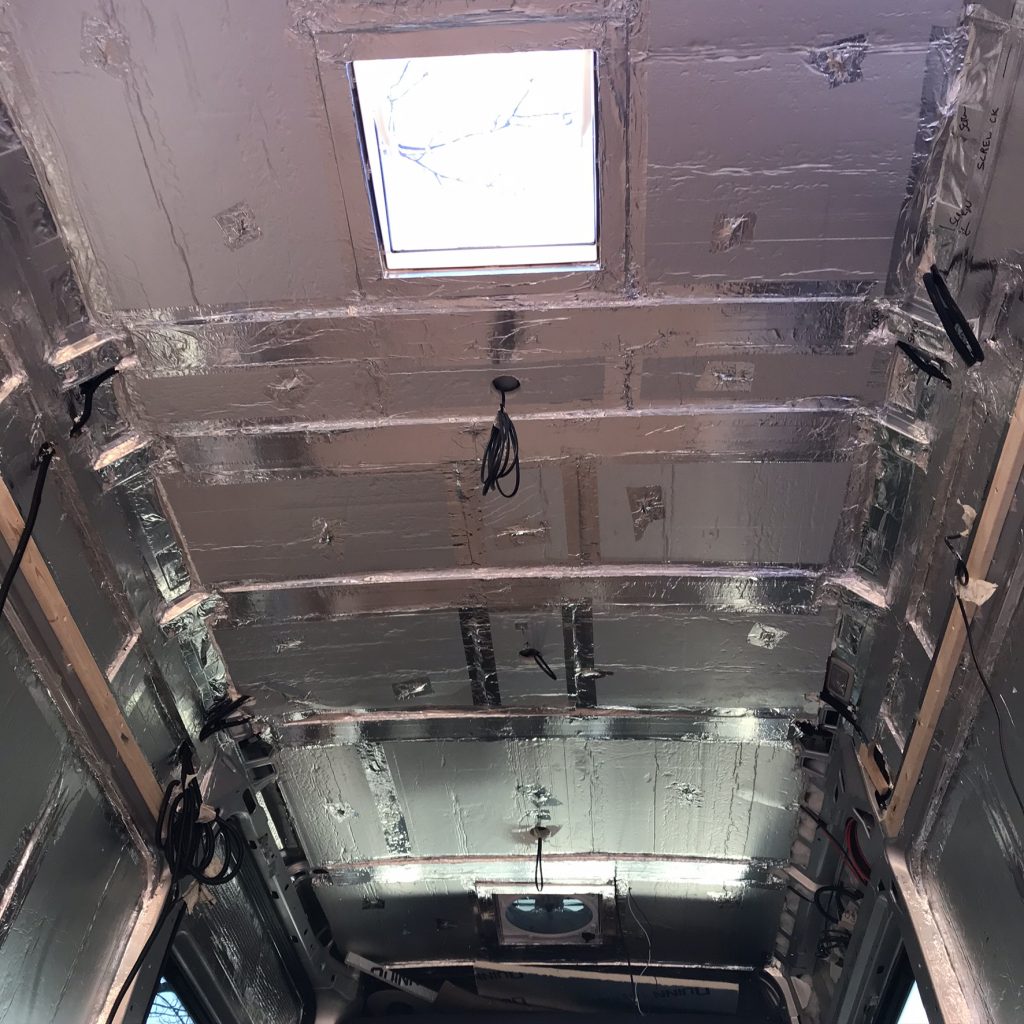 Below shows the insulation on a roll thats made from recycle plastic bottles and doesn't absorb any water.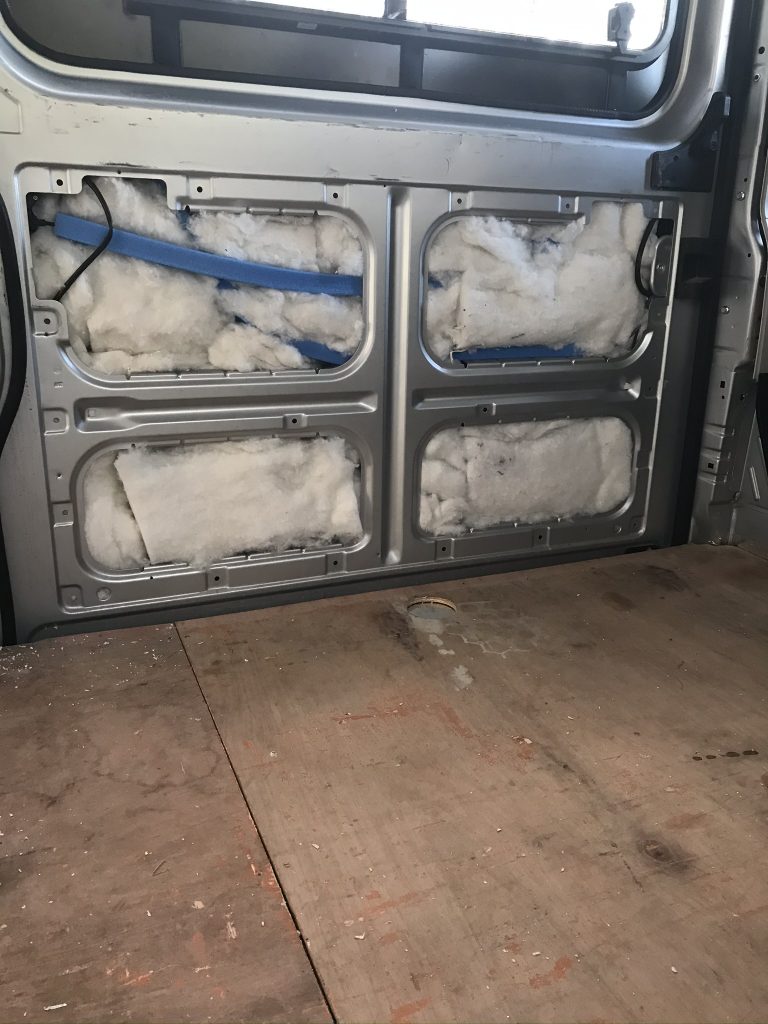 The same panel has been finished with a foil roll and sealed with aluminium tape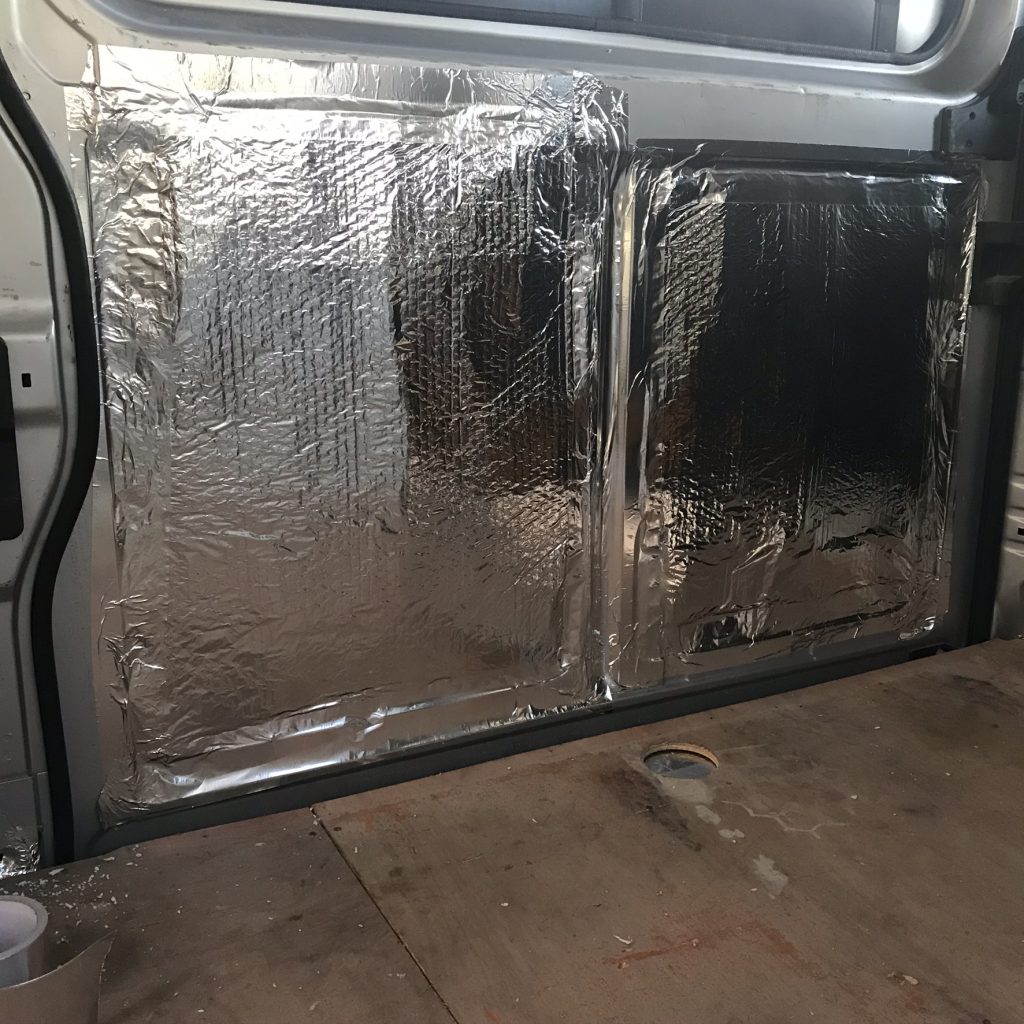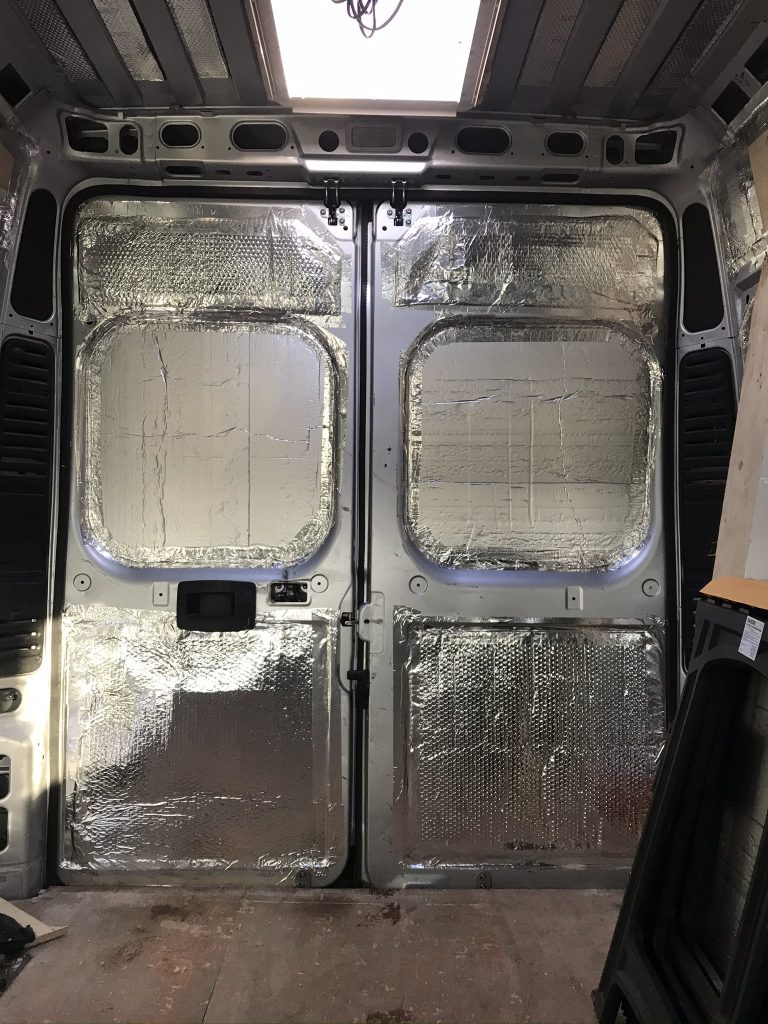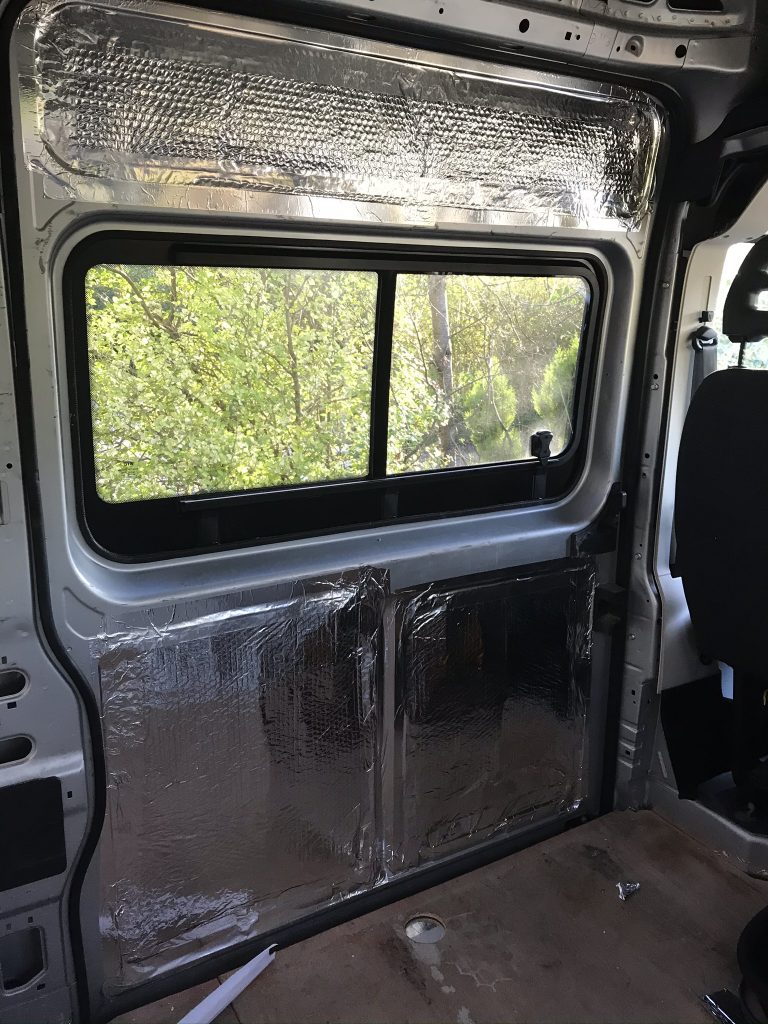 Below: Note the side struts, these have no insulation yet. They will need to be insulated and sealed, dont forget these areas. Everywhere should be insulated and sealed. I needed to run a few cables along these areas and later I added the insulation.
Celotex 25mm Foam Boards (or Kingspan)
Board size – 1200 x 2400mm
https://www.building-supplies-online.co.uk/celotex-tb4000-insulation-board-1200-x-2400mm.html?utm_source=google_shopping&gclid=CjwKCAjwtNf6BRAwEiwAkt6UQjEsDBRt7gpZsaqHjEW3K8nC7I5KoQkEscd-mtBtb7T5xf4Ey-CUdhoCV84QAvD_BwE#447=1875
Silver Foil Tape
https://www.screwfix.com/p/diall-aluminium-foil-tape-silver-45m-x-75mm/4415v
Insulation roll, (L)8m (W)1.25m (T)4mm
https://www.diy.com/departments/insulation-roll-l-8m-w-1-25m-t-4mm/3700101830014_BQ.prd
Diall Insulation roll, (L)6m (W)0.37m
https://www.diy.com/departments/diall-insulation-roll-l-6m-w-0-37m-t-100mm/3663602481812_BQ.prd