If you look at the images below it may seem strange why curtains have been added before the internal fittings have been completed. This is because I decided to use manufactured interior paneling and in order to fit the curtain tracks I need good access as later the tracks would be partially hidden by the paneling.
Curtain Type? The Curtains are supplied by a company called VanX (google them). They are full stretch "black-out" curtains and also well insulated. Its impossible to see through them and they offer excellent thermal insulation when closed. I was so pleased with them that I later bought another set for the front cab area, however, these will be fitted last.
Price: At the time of writing is £158.97 for two front windows and Barn-door (drivers cab) with rails as a full kit. Or £105.98 if you only want the two front windows (kit)
Forming the shape of the curtain rail: Before you start you need to form the shape of the curtains rail. To do this a small jig is supplied that allows you to bend the rail. Be careful not to have any extreme angles or curves or you will "nip" or close the track and the curtains will not close.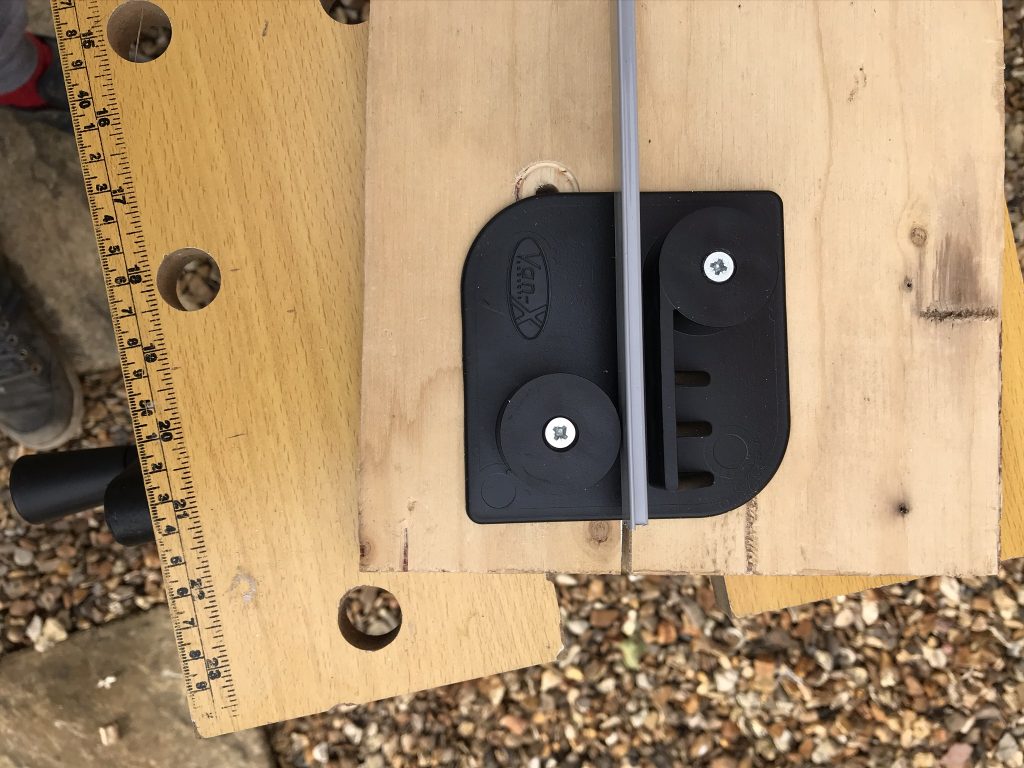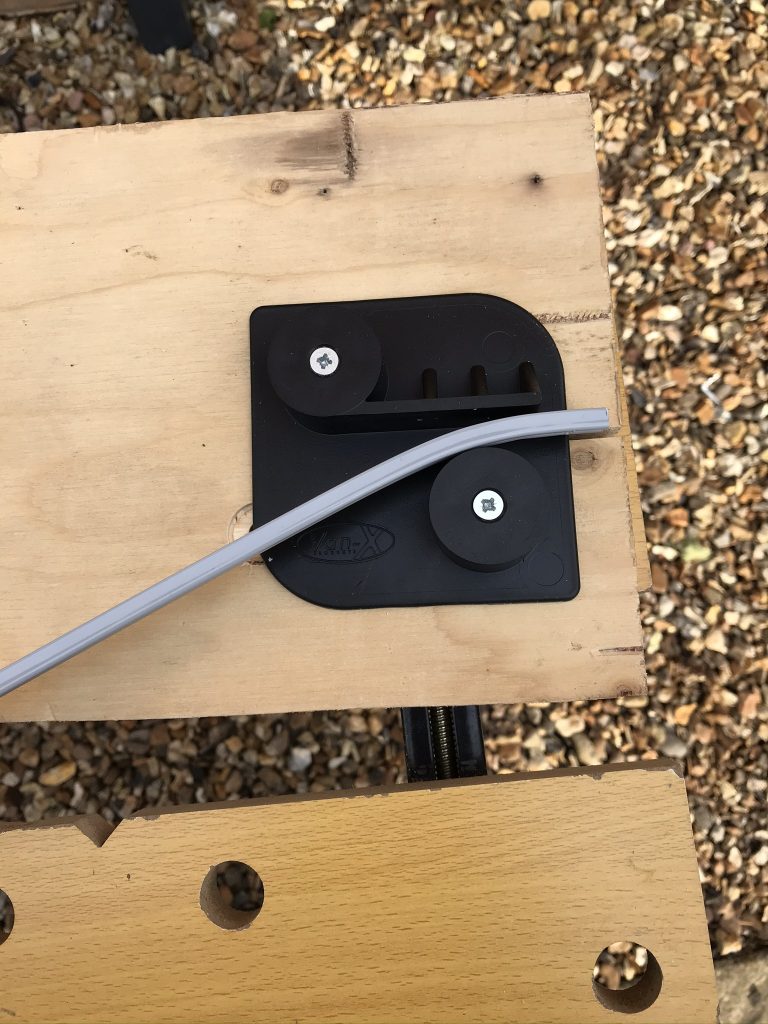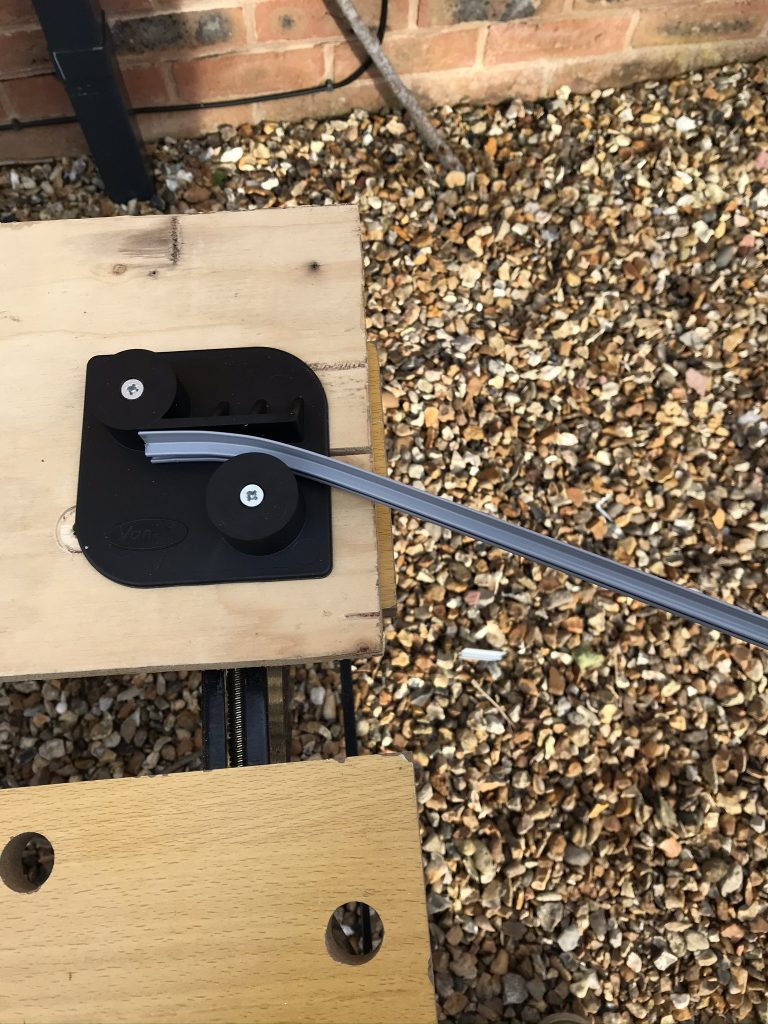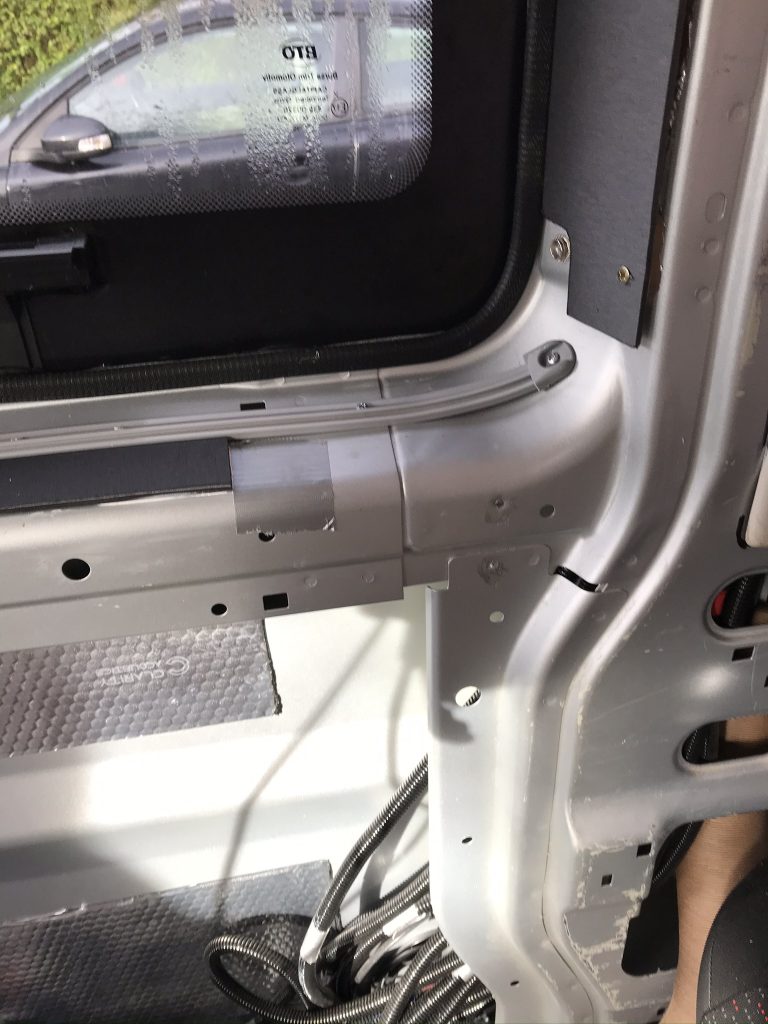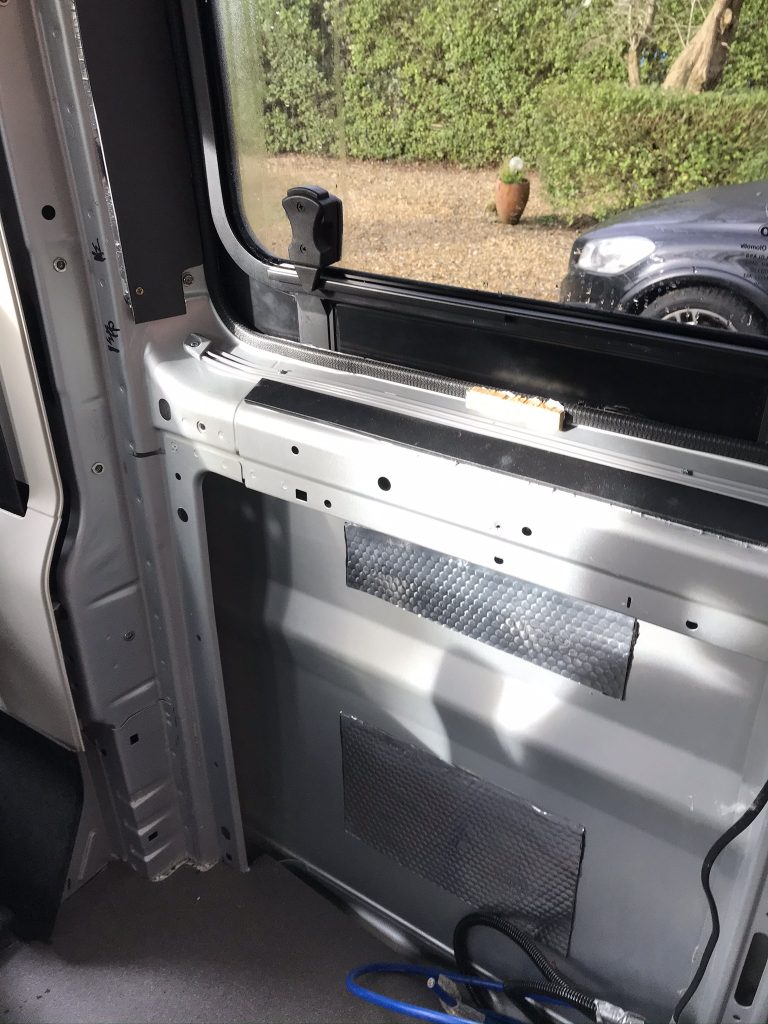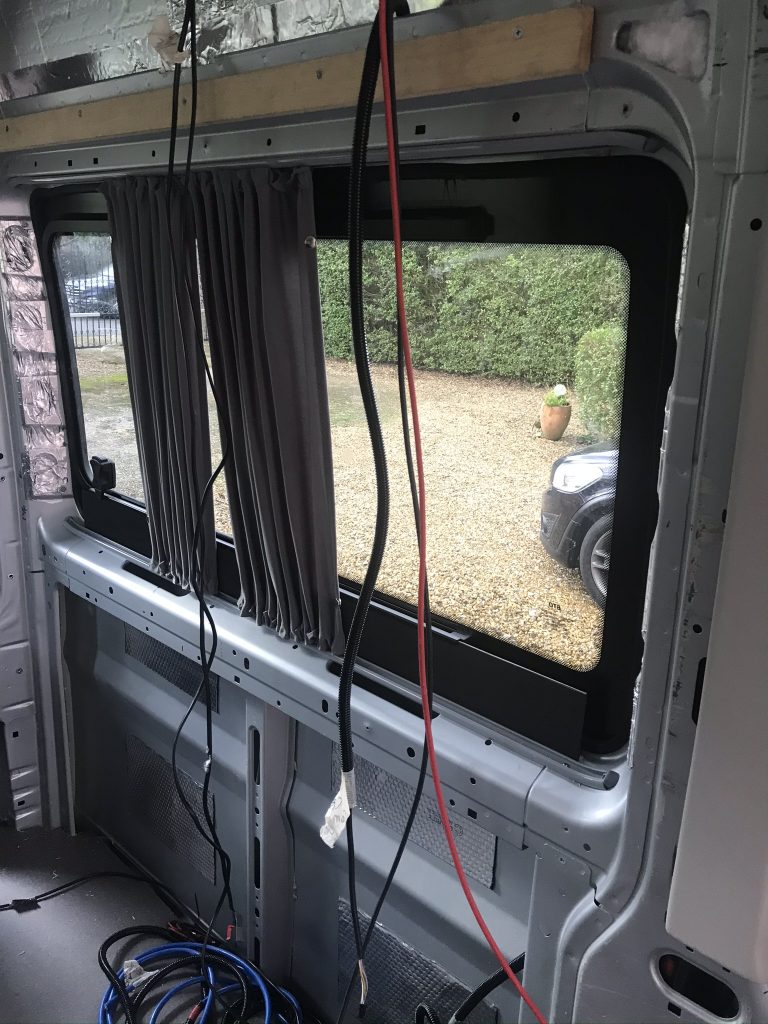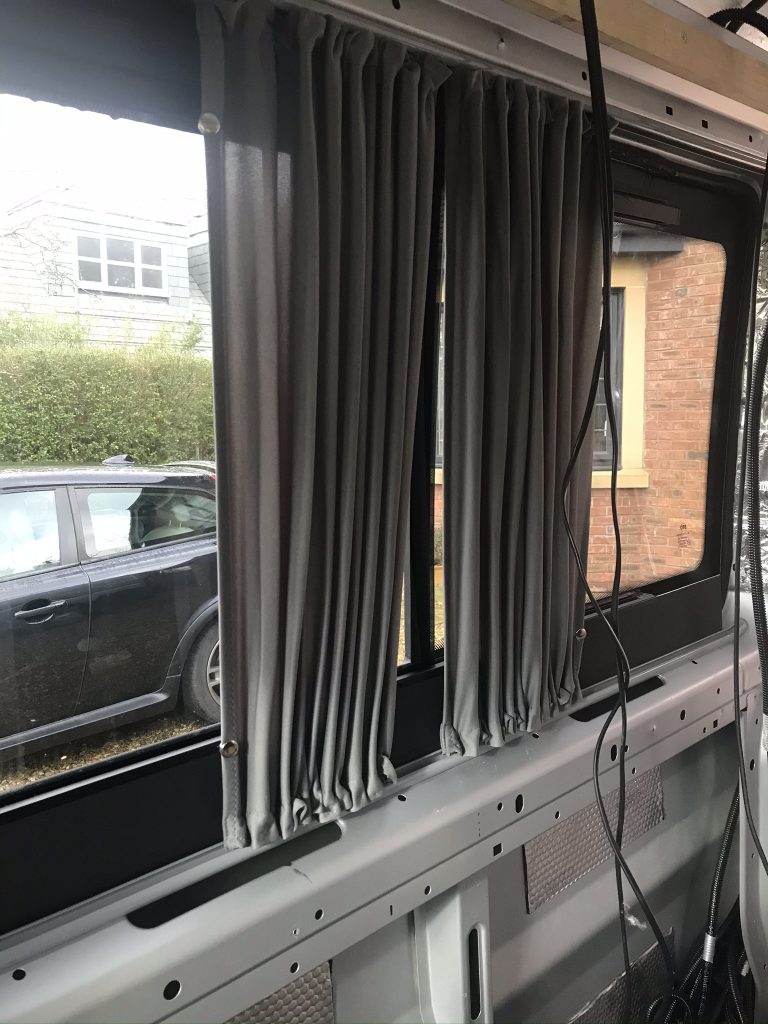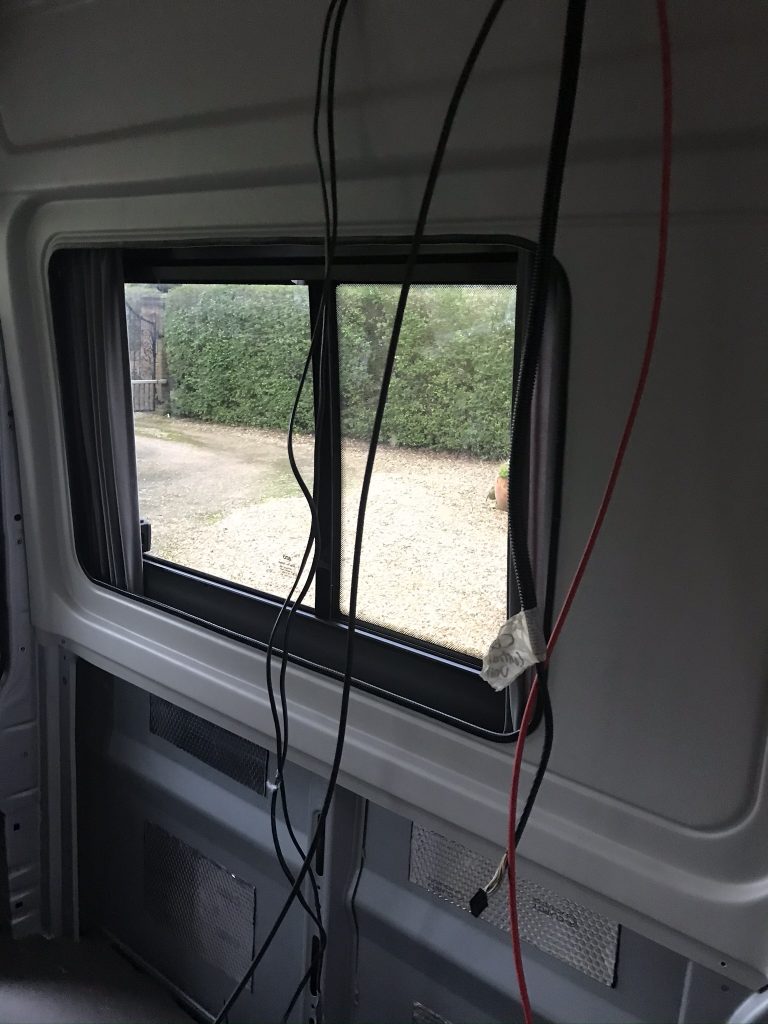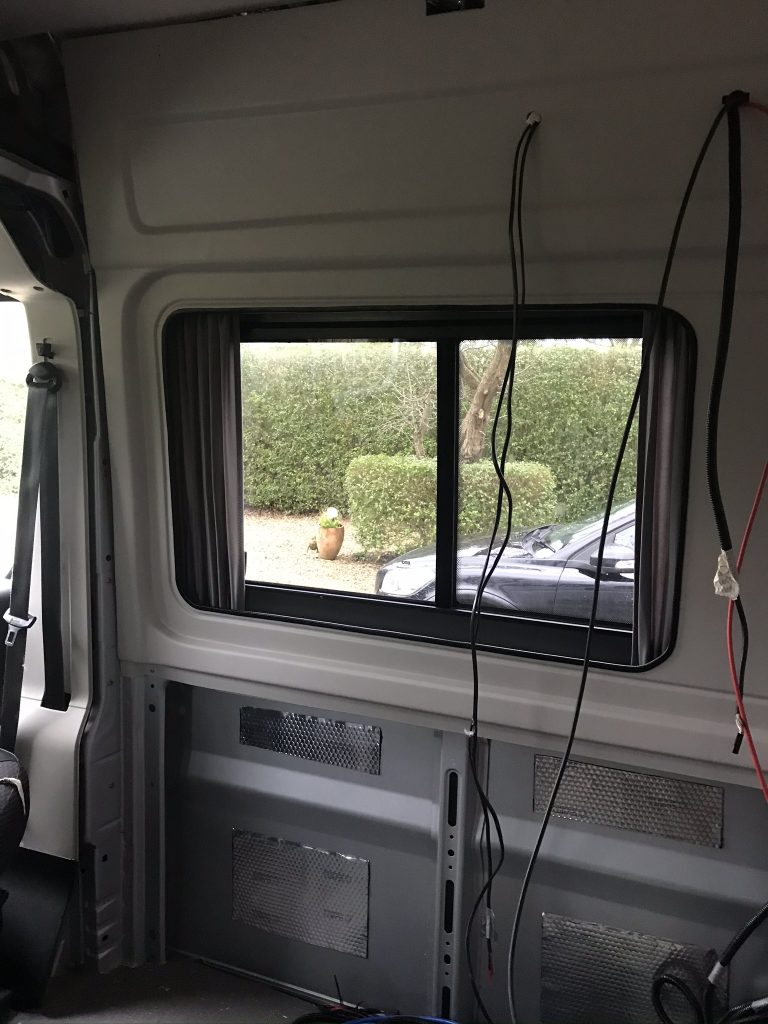 Now its time to repeat the process on the other side (sliding door).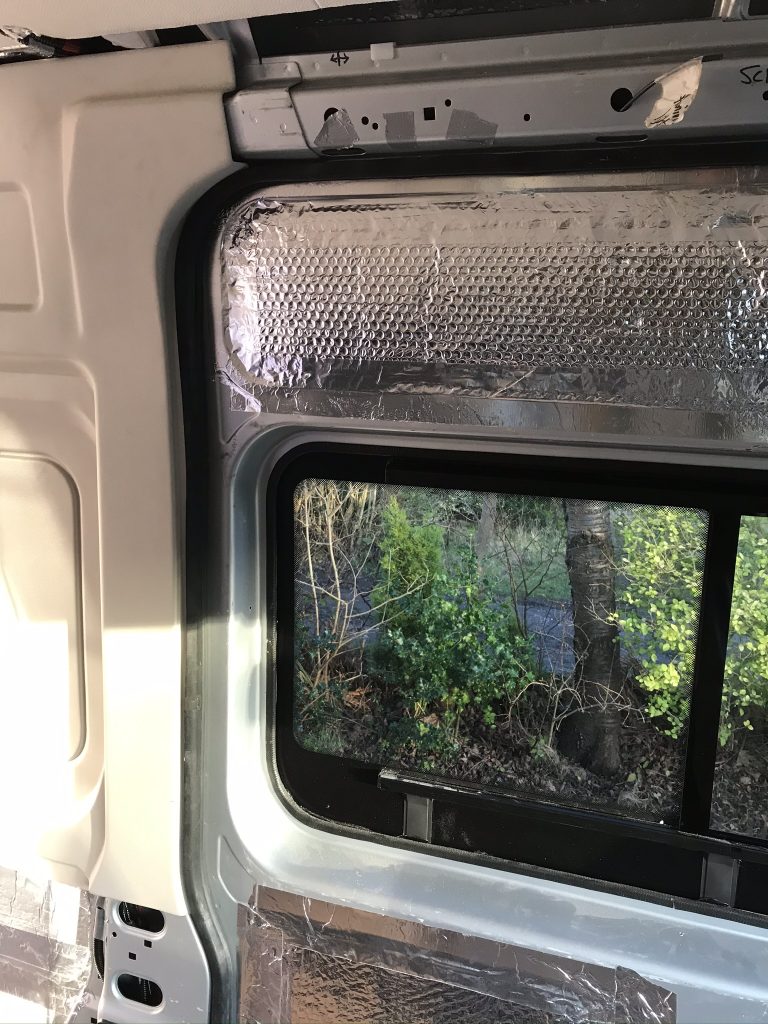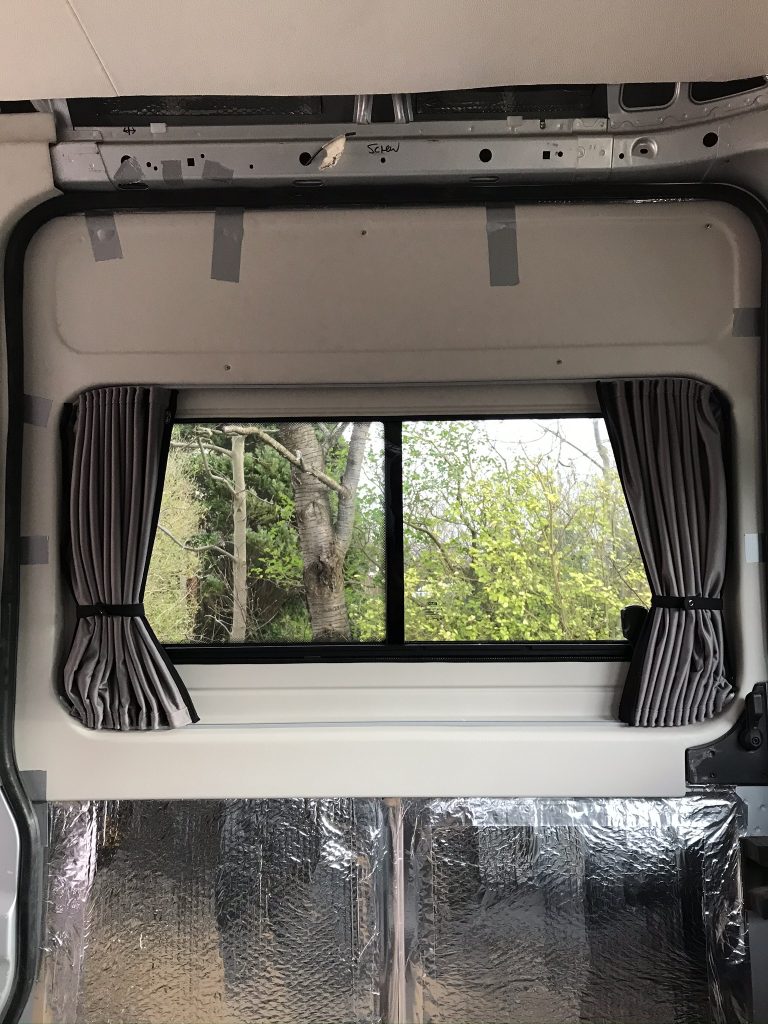 Where to buy:
Van-X-Van Ltd,
Van-X House, Unit 1, Dewsbury Road, Fenton Ind. Est.
Stoke-on-Trent, Staffordshire, ST4 2TE
01782 280 888
01782 454 897
VanX Link