The Webasto Diesel Cooker is a beautiful and neat piece of equipment to have inside a camper van. Its compact and efficient but perhaps not as fast as gas. It takes around 12 minutes for it to get really hot, so to make a pot of tea takes about the same time. However, its very quiet, super easy to keep clean and as a bonus, it can also be used to warm the vehicle (not that we need it to).
The glass surface has a main heating section and a second section that keeps food warm. Its very easy to use, a simple press of a button and a temperature dial, thats all there is to do.
Because I have a direct fuel line to the Peugeot Boxer Fuel tank, I never need to worry about fuel. In fact there is no LPG Gas on this vehicle. Everything is either diesel or electric powered.
After fitting for the first time it took a few minutes for the fuel to make its way through the pipes and for the cooker to start. However, it pretty much started the first time and I was surprise just how quiet it was. Its a superb piece of equipment. It isn't cheap at around £1000 but I feel its worth it.
Details on how the fuel pipe and exhaust pipe were fitted can be found in "Building the Kitchen Part 2"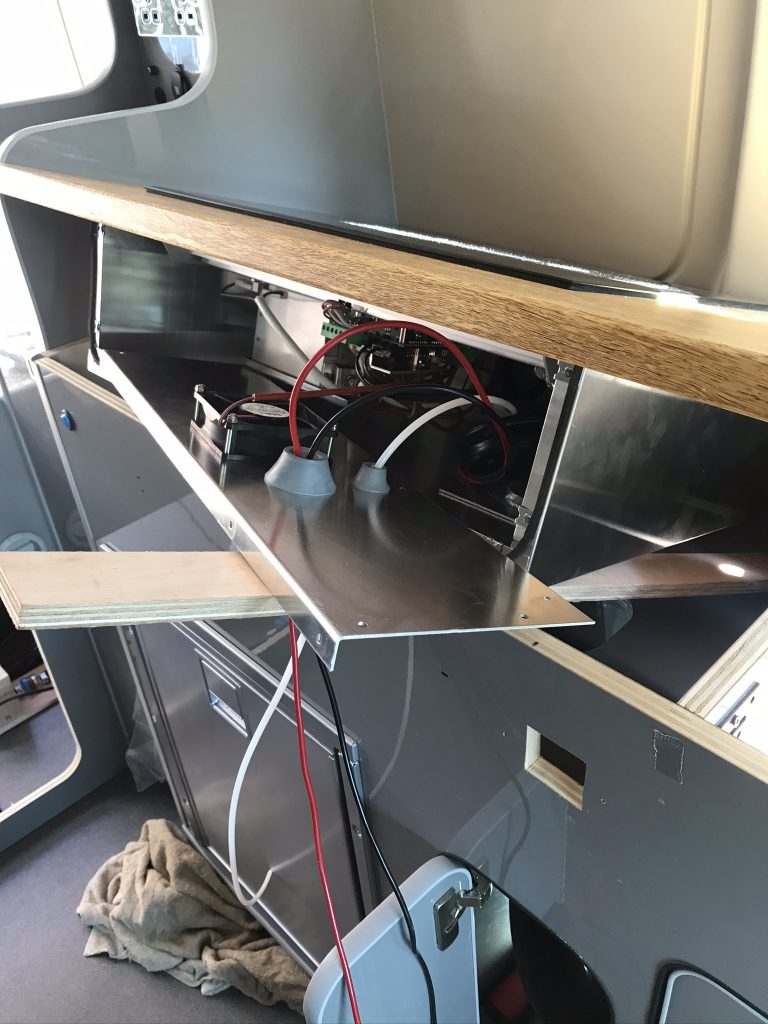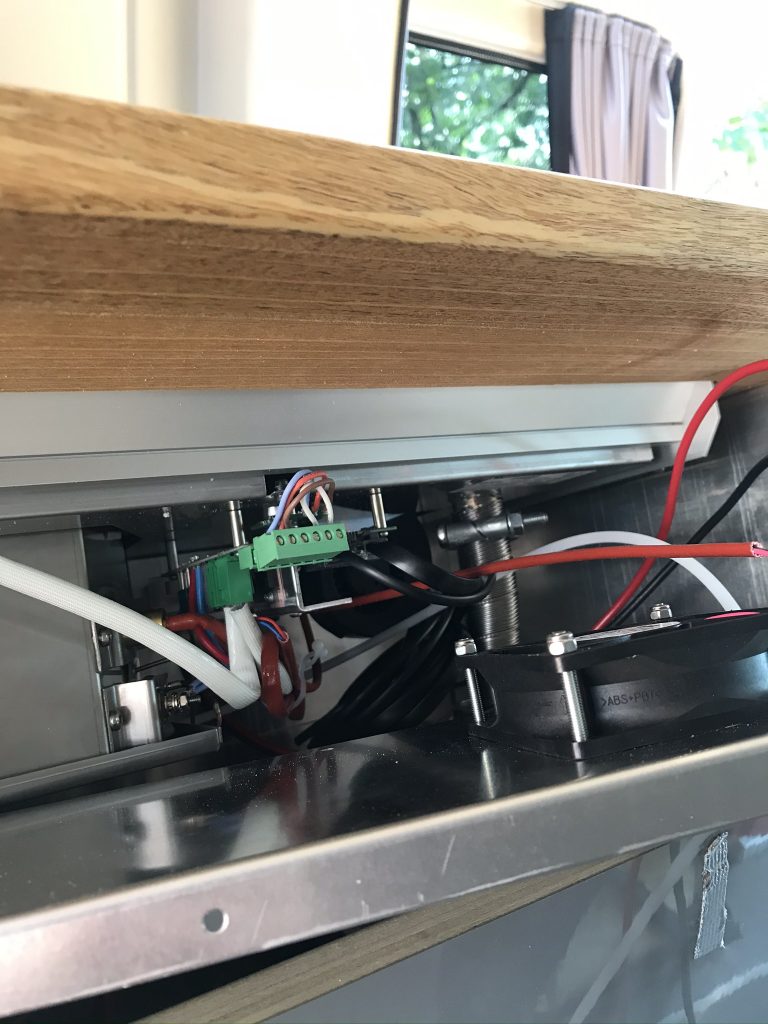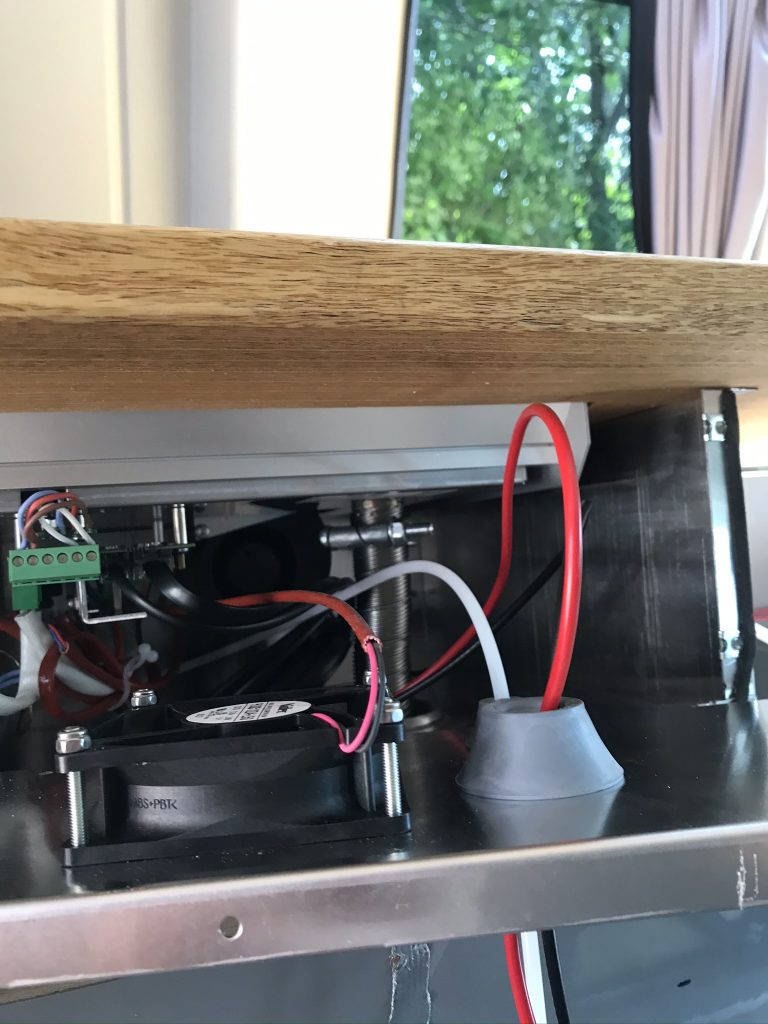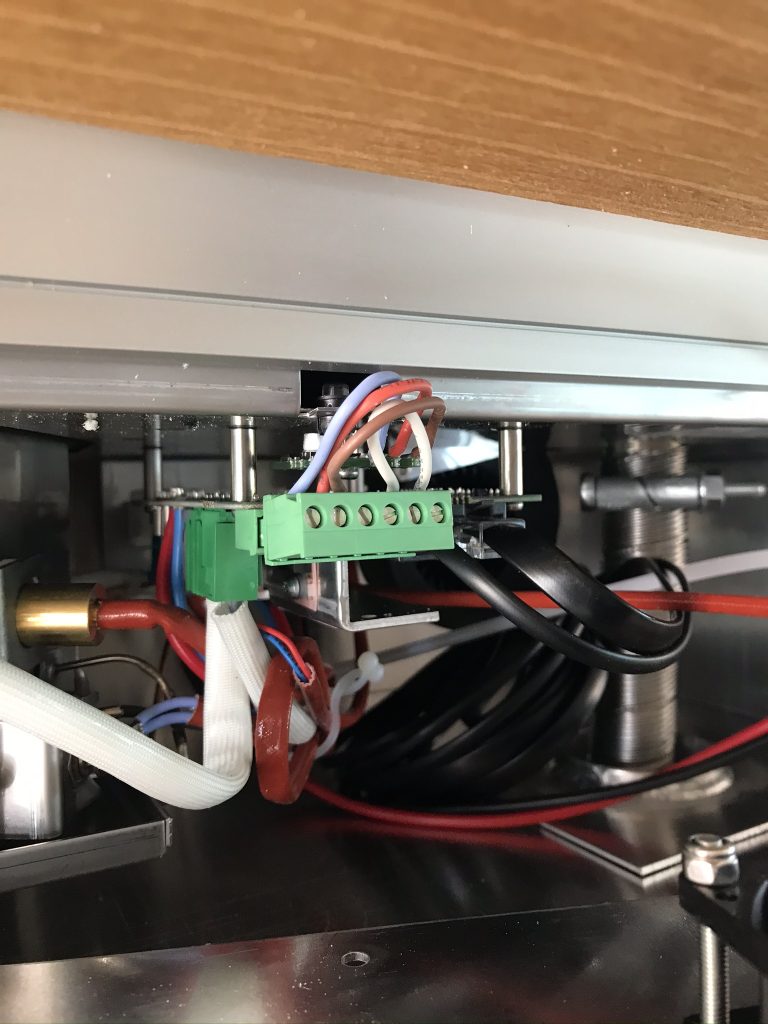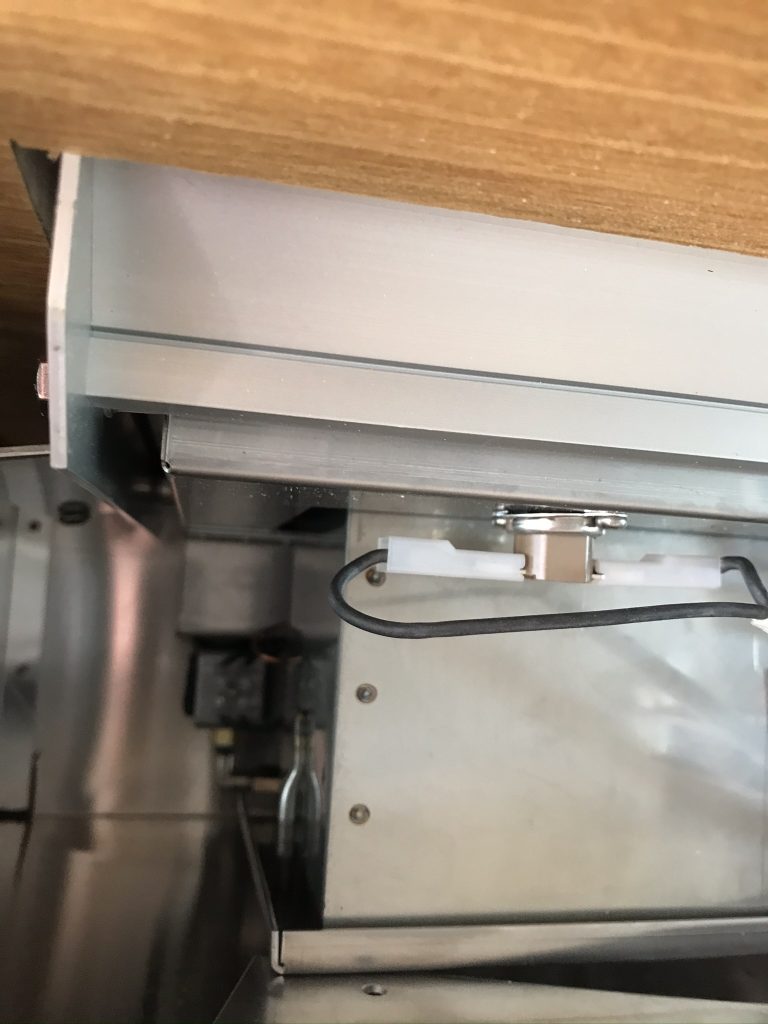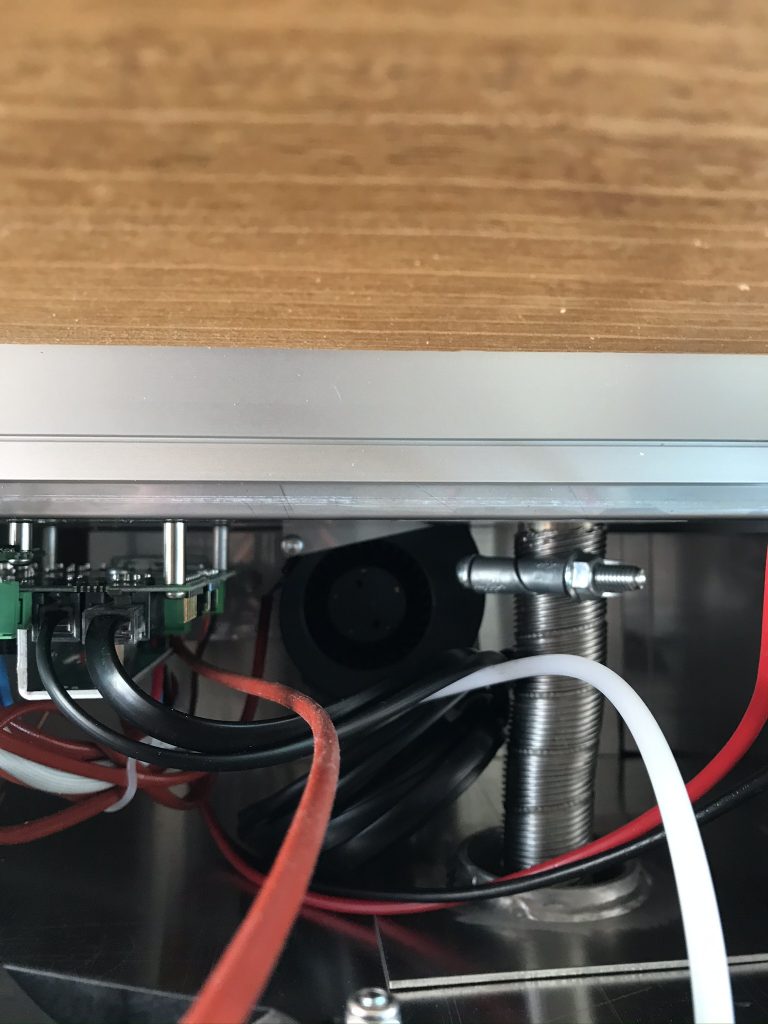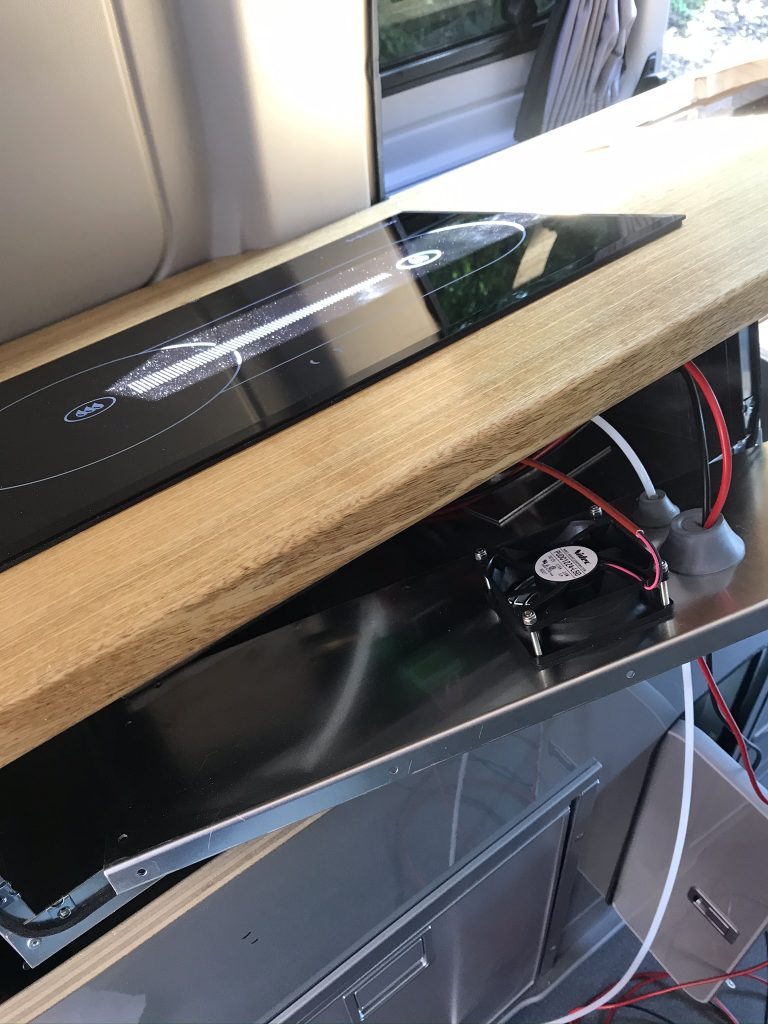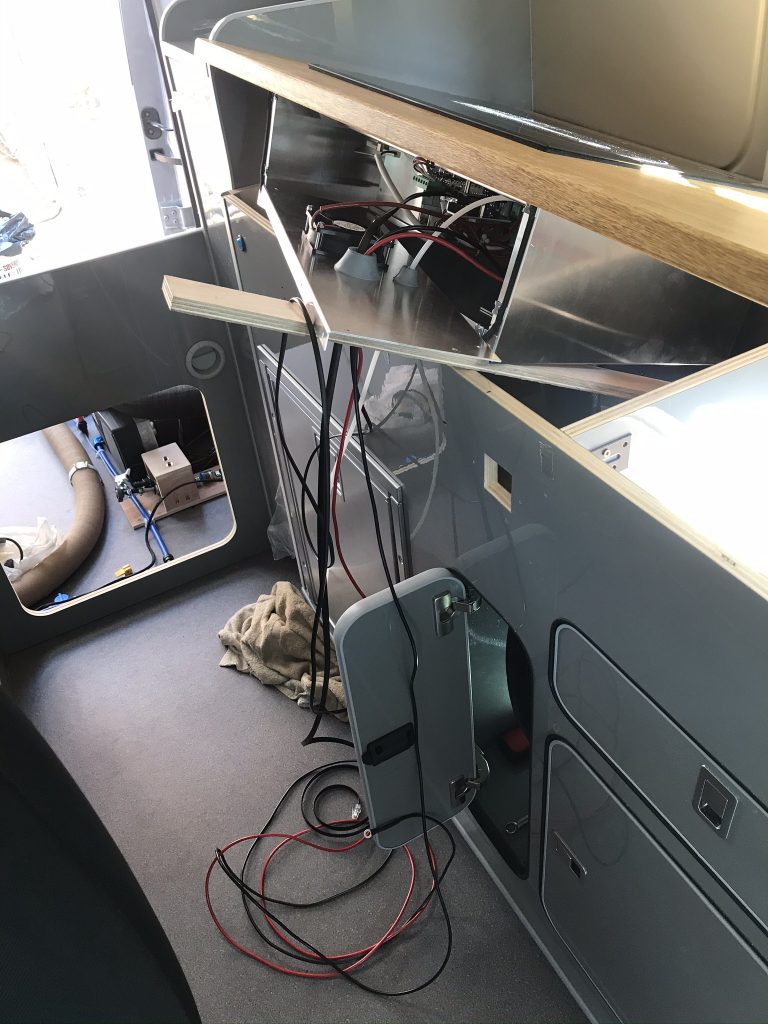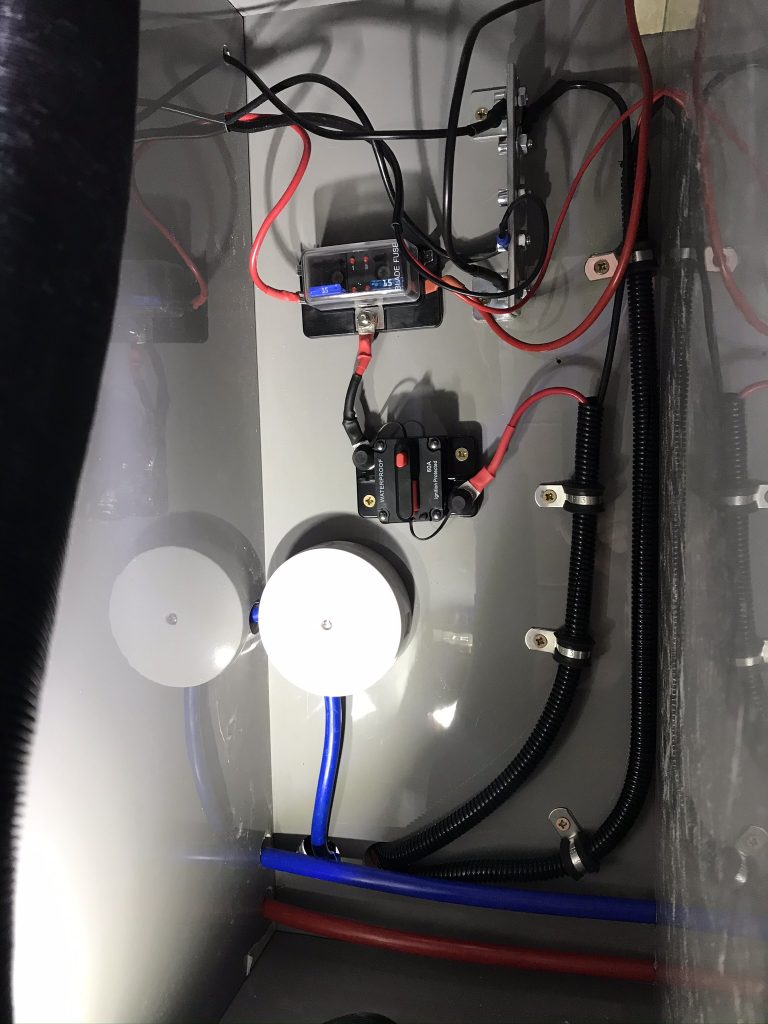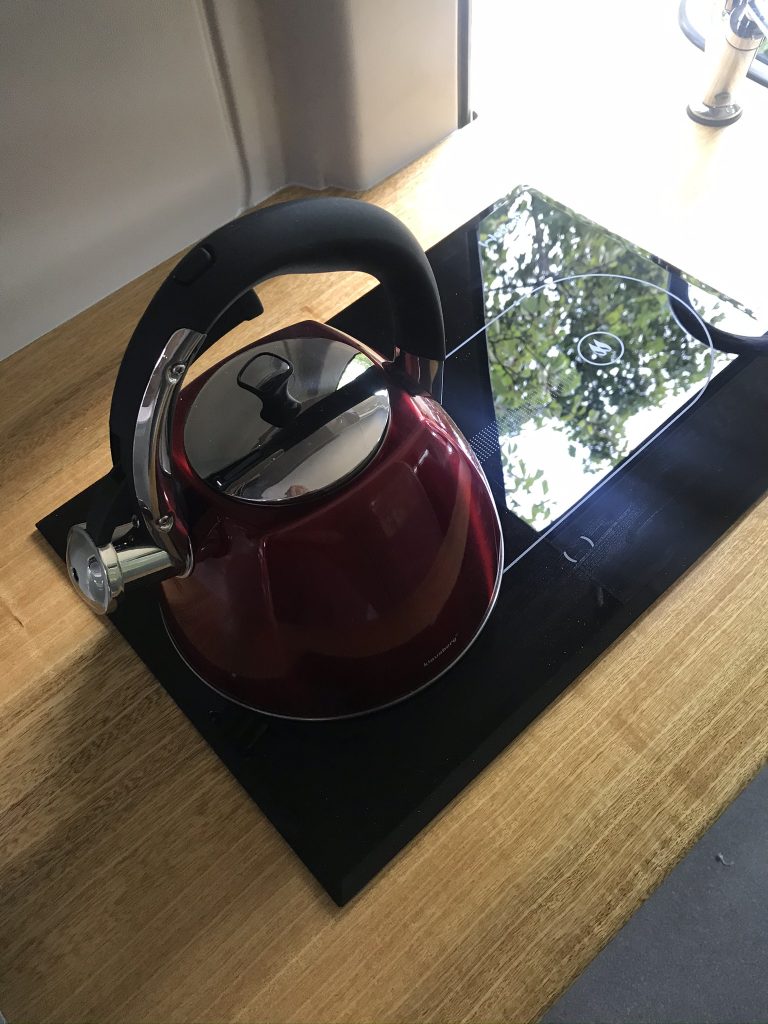 Mellor Online,
139 Manor Road,
Ossett,
West Yorkshire,
WF5 0LQ
info@melloronline.co.uk
Tel: +44 (0)1924 274774
WEBASTO DIESEL COOKER X100
Product Code : WA90000B
https://www.melloronline.co.uk/Vehicle_Heater_Kits/5087/Webasto_Diesel_Cooker_X100.html