The kitchen build continued….
Below: I have used a higher rated light switch (rated 25 amp) for the compressor refrigerator. The light reminds me its switched on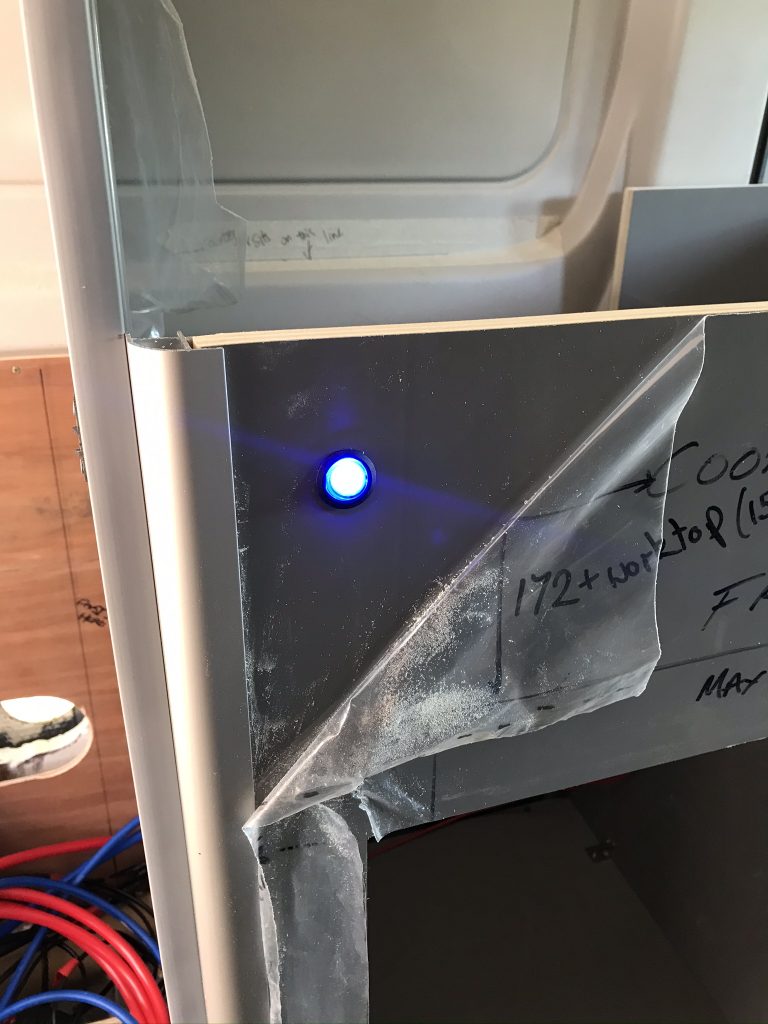 Below: Space is tight but there is little I can do. I have left a gap running down the side to the door for airflow.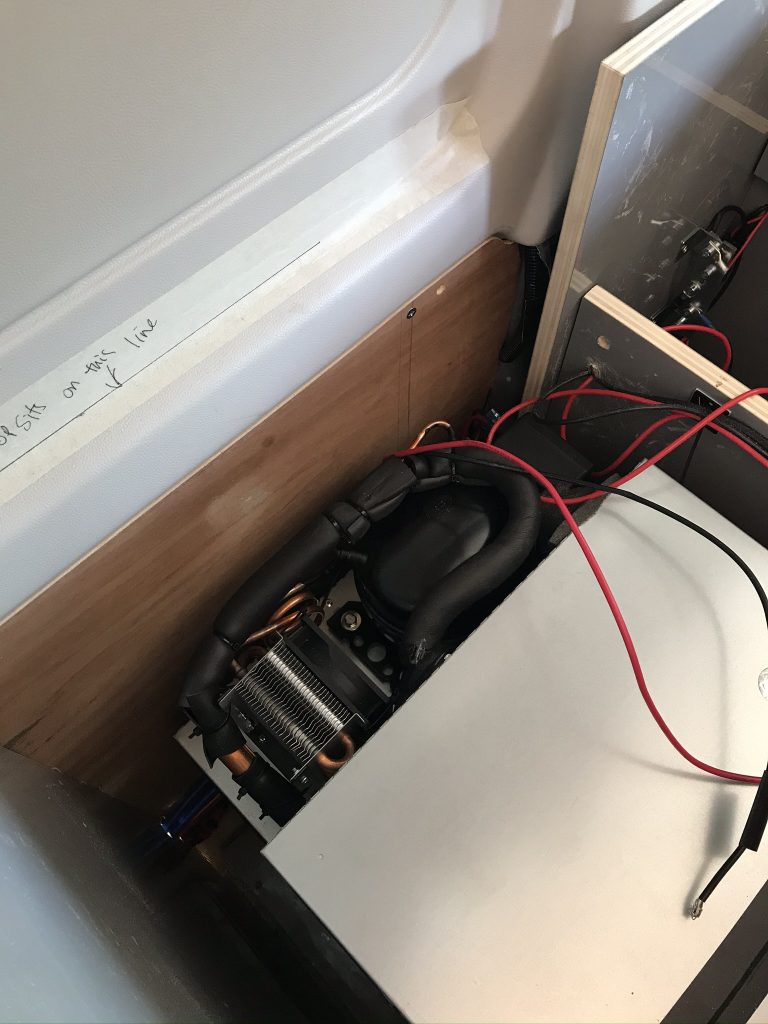 Below: The websato compressor fridge is fitted so that the door opens to the back of the van for ease of use (it can be reversed).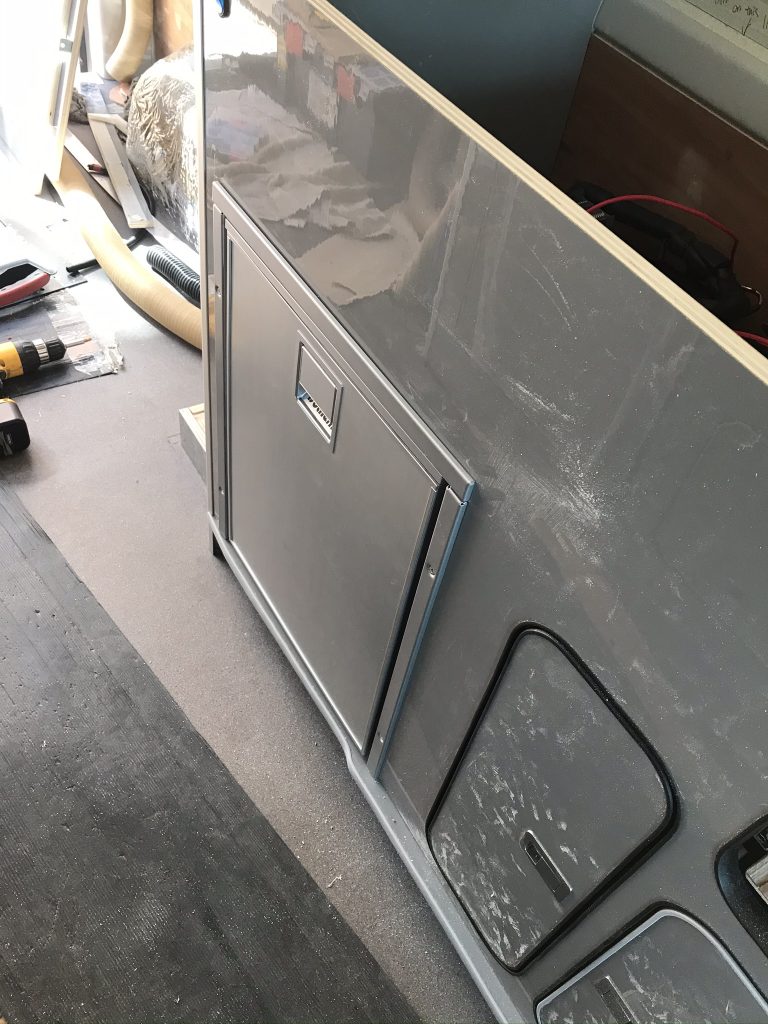 Below: The kitchen drawer is fitted and works well. It has a nice EVO Design catch on it so it wont ever slide open.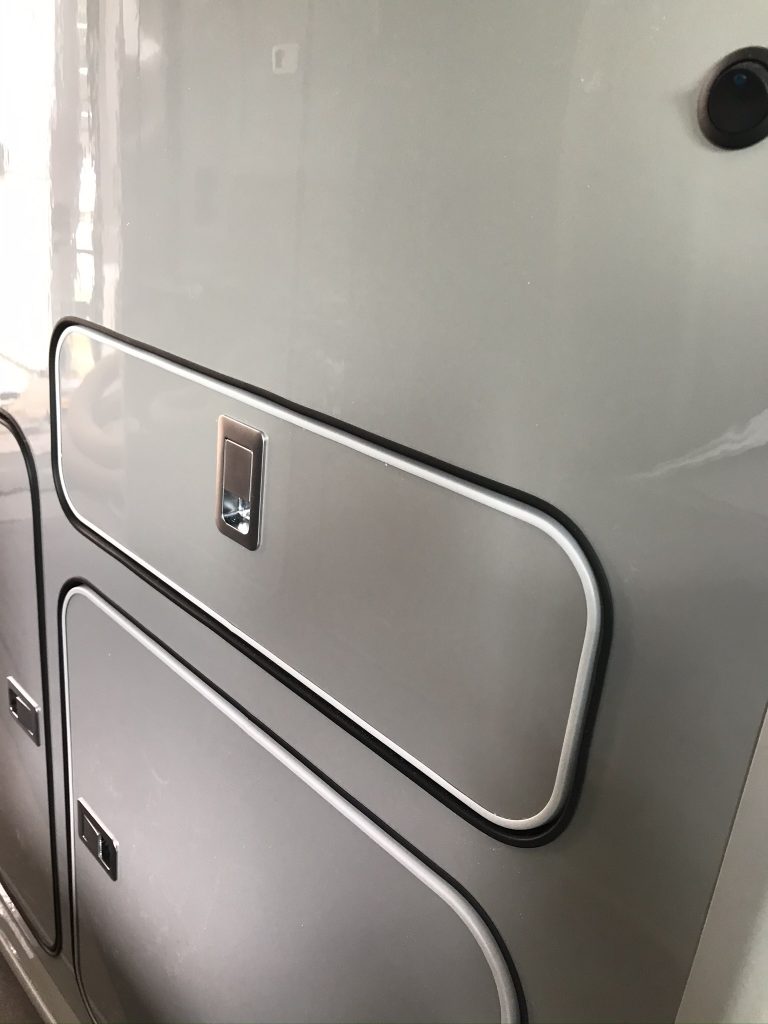 Below: The template for the work top.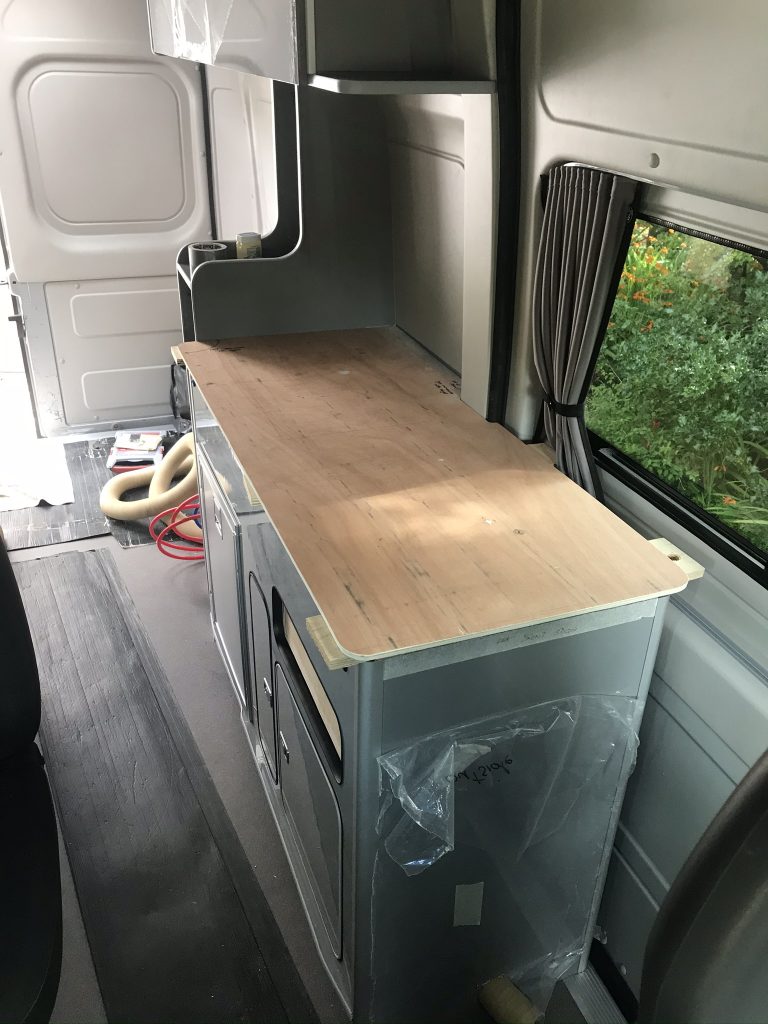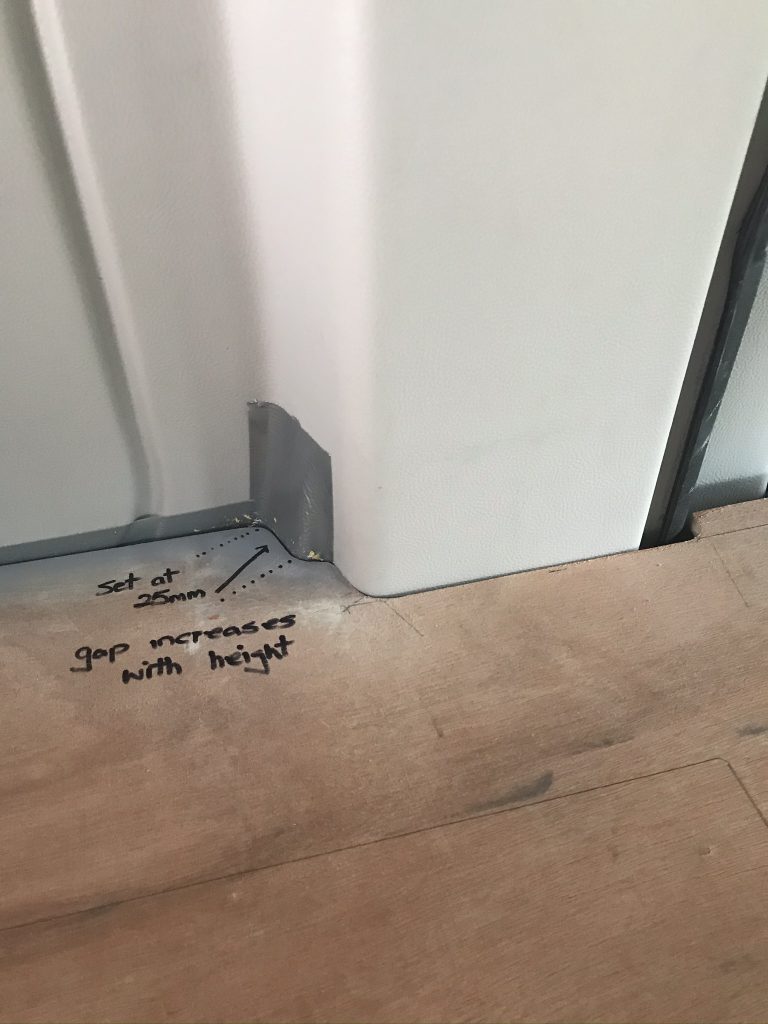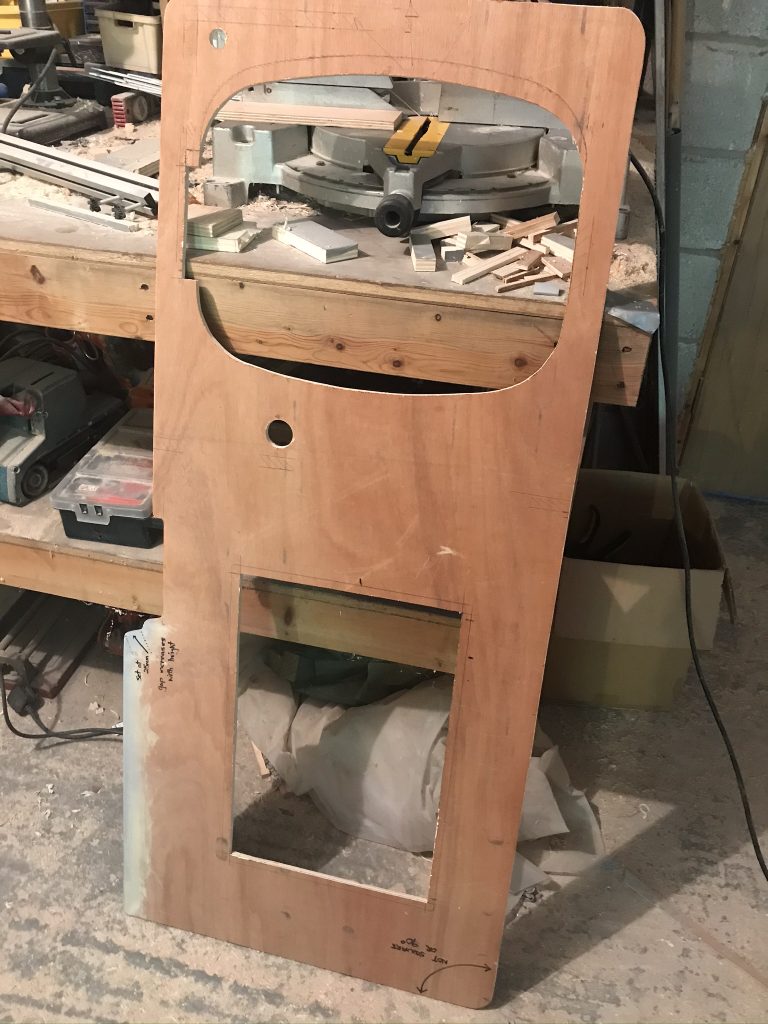 WARNING A TICKING TIME BOMB: At the time of fitting the Tap in the image below I didn't know that this Tap would nearly cause very costly damage to my van. Its was advertised as Solid Brass. In fact it was very poor quality die-cast zinc. To see what happened when the temperature dropped to freezing see the column on the left (or below on a Tablet or Smart Phone) and look for "Worst Items To Avoid" at the bottom of the column. Its dangerous, dont make the same mistake as I did.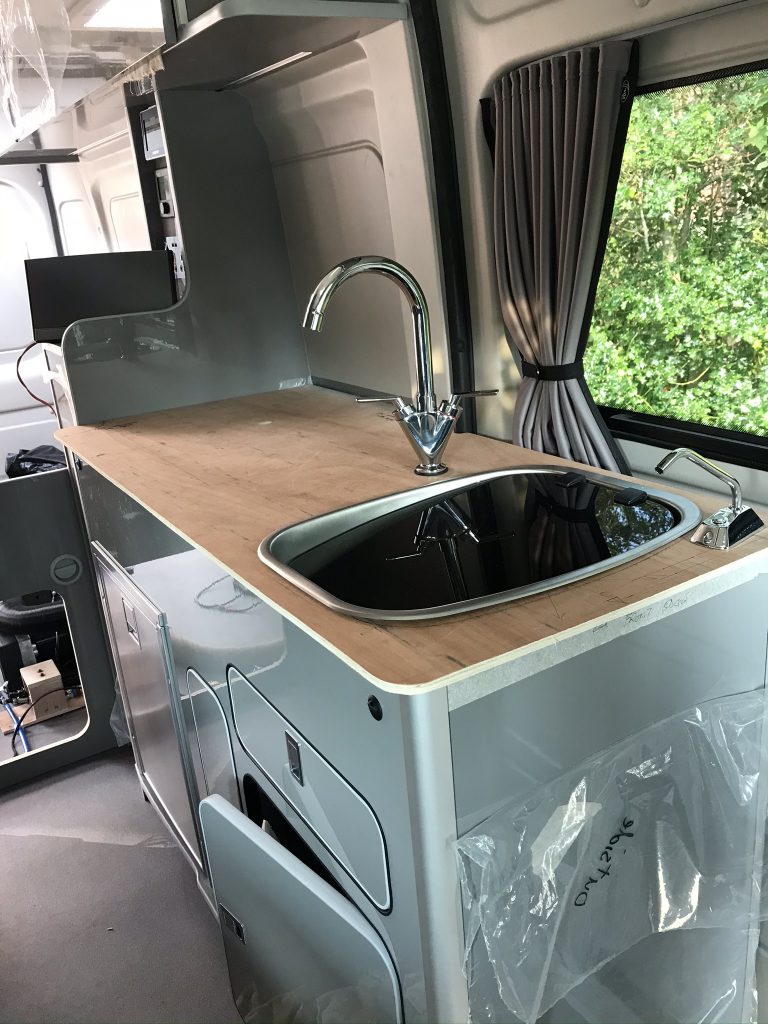 Below: Now to fit the solid wood top which has been made out of two sections of timber joined and bonded together in a workshop nearby, this was beyond my capabilities and well worth getting a local company to do it. They made an excellent job, really first class.
I have prepared the wood with Danish Oil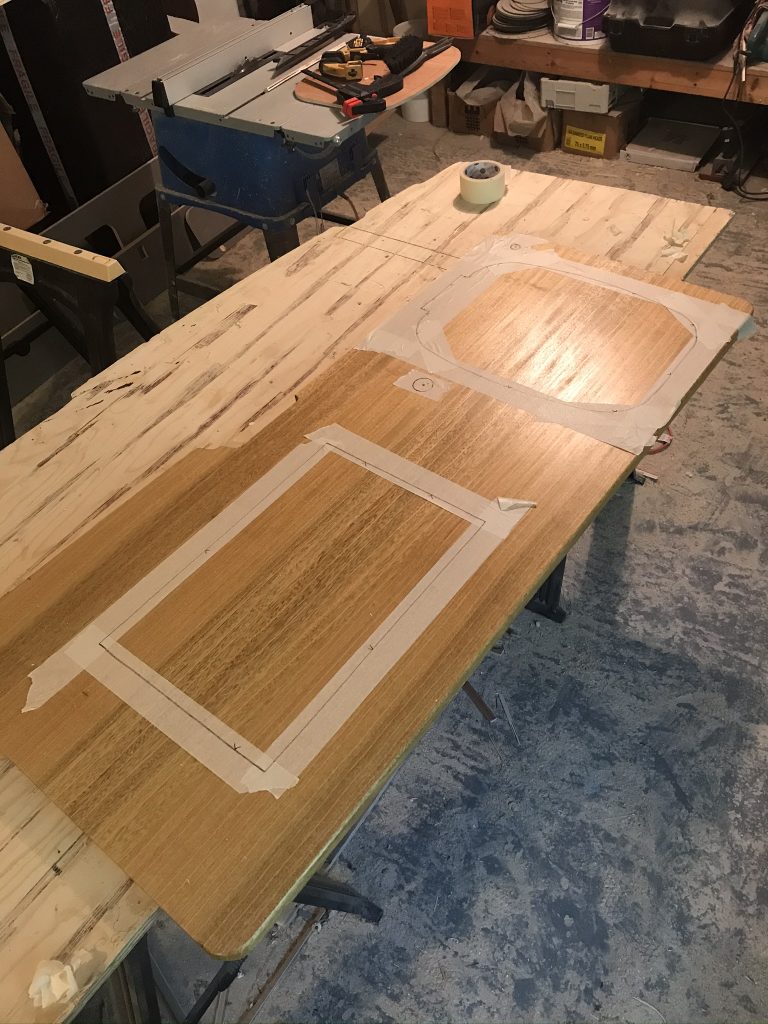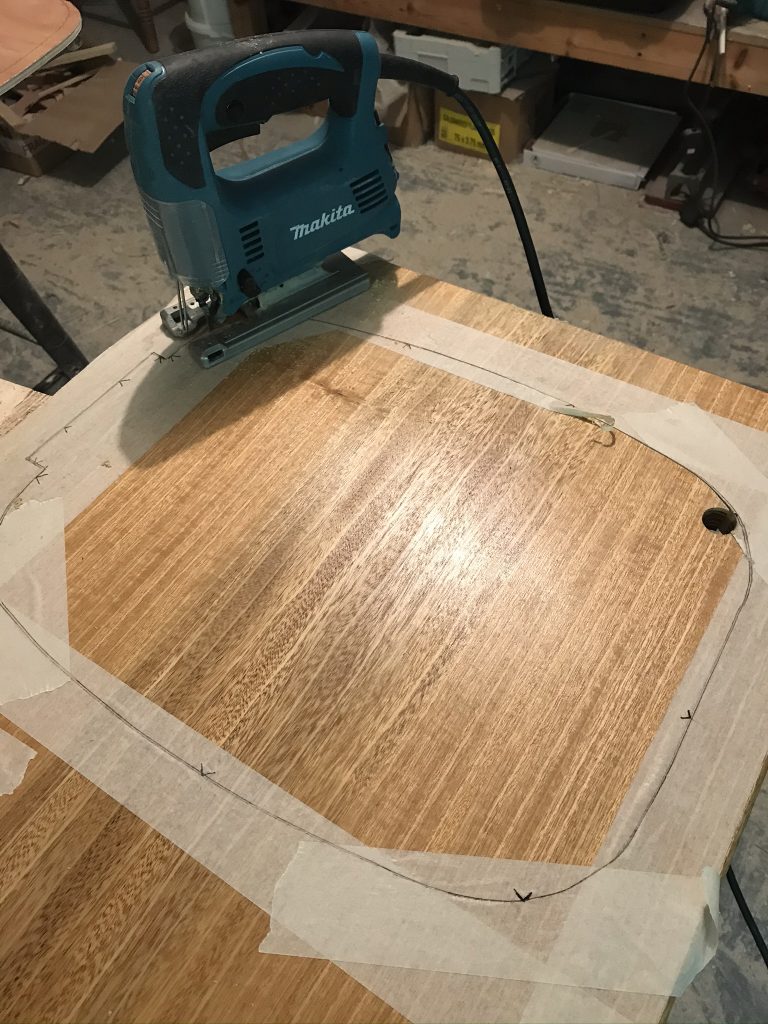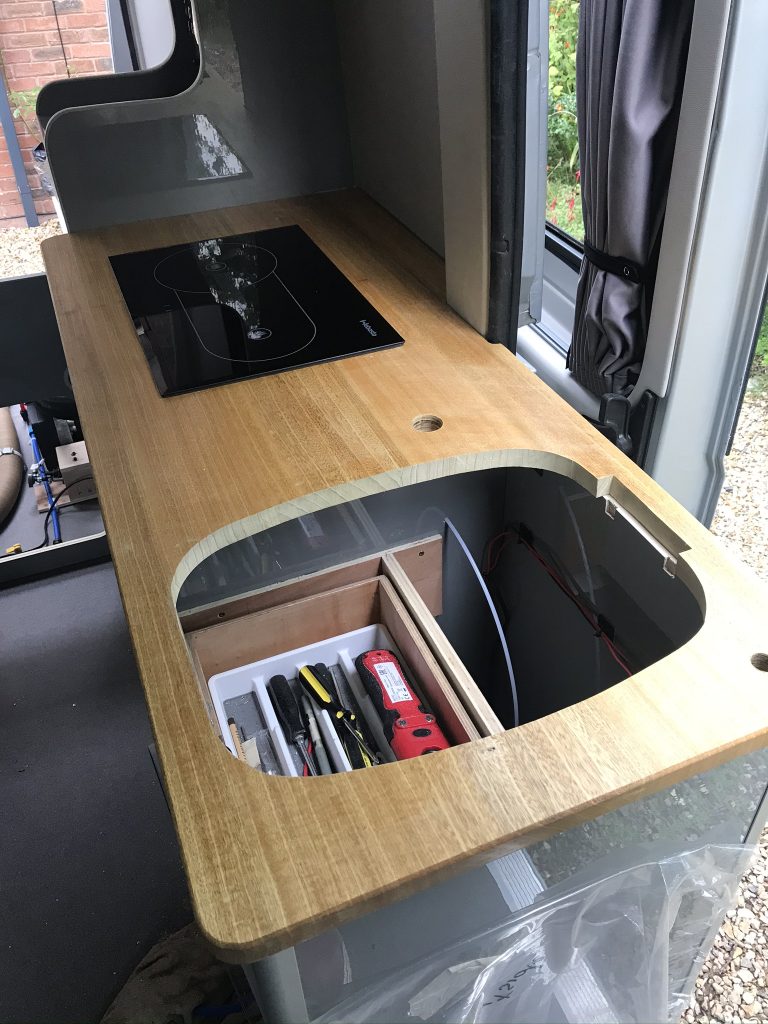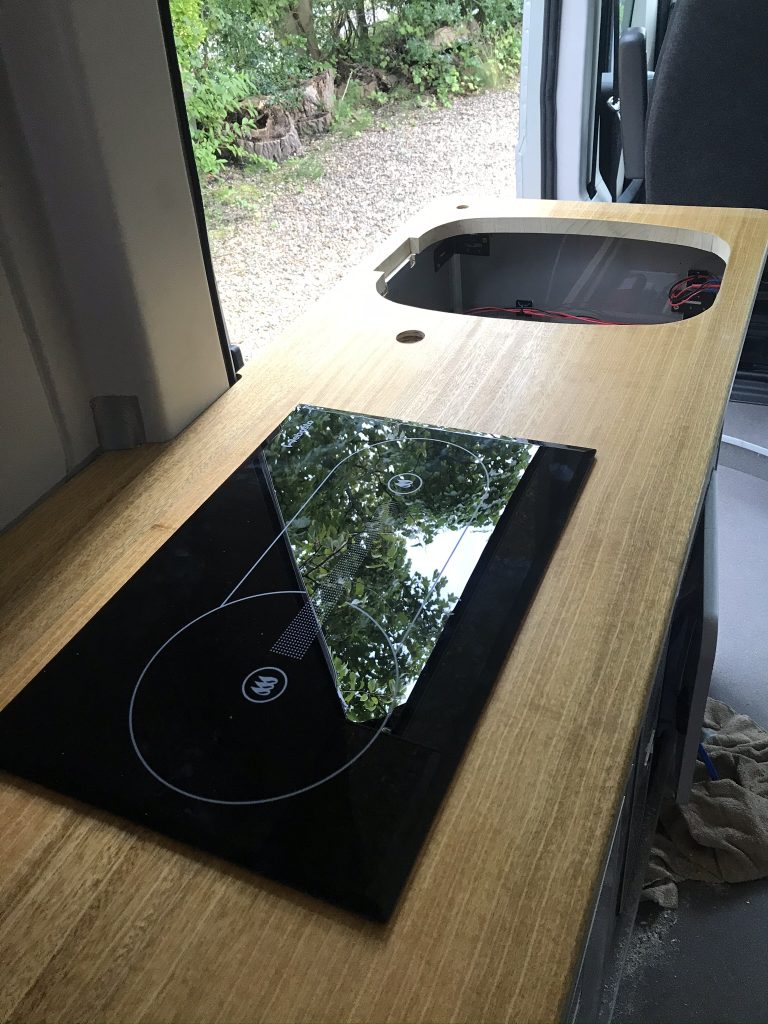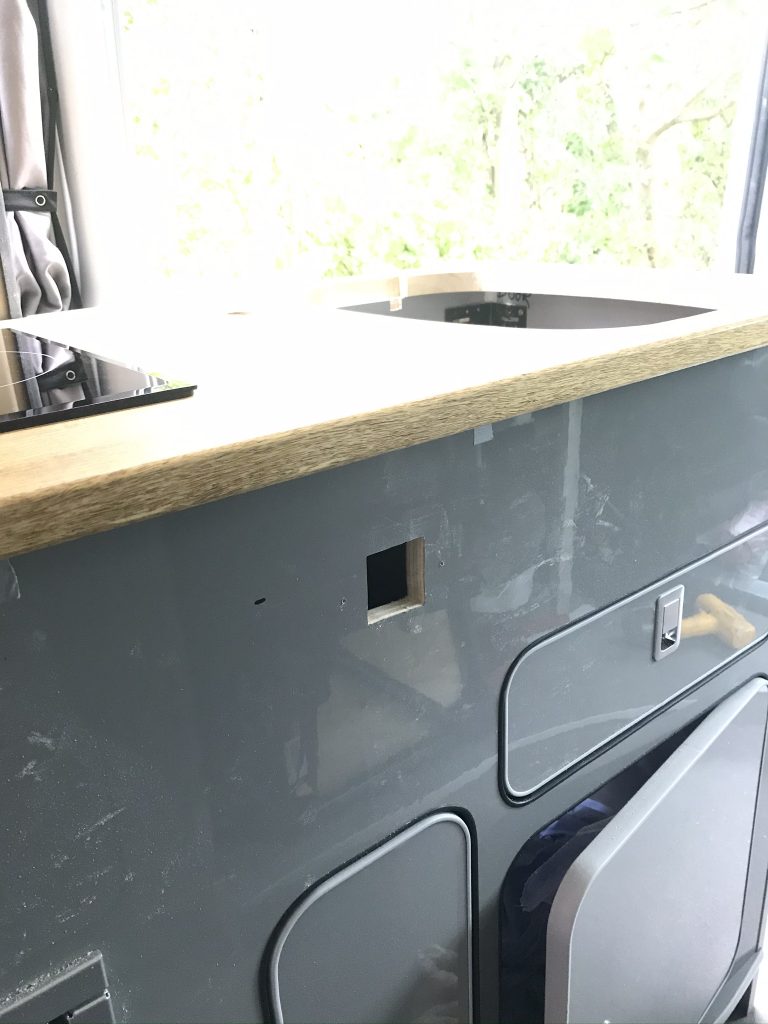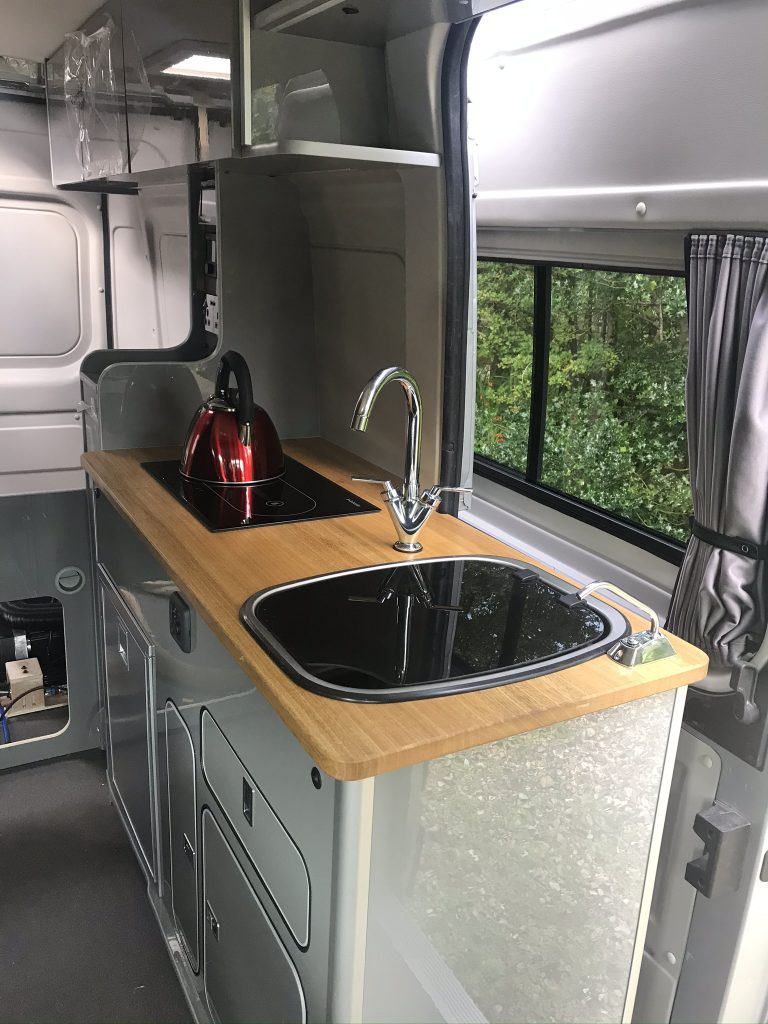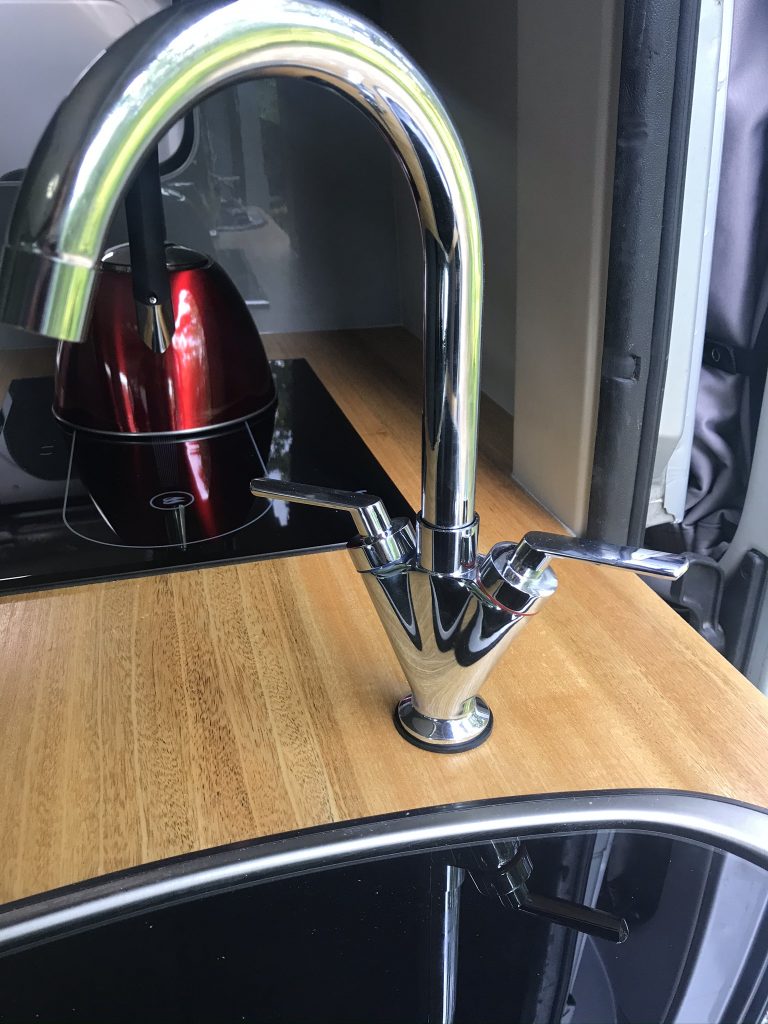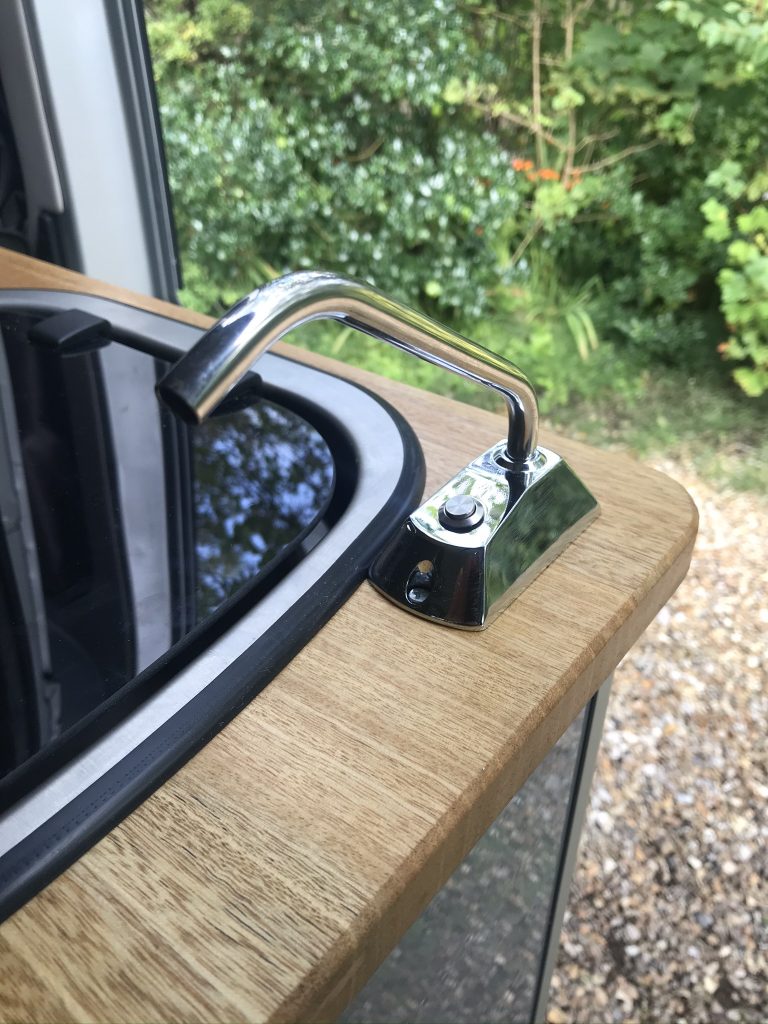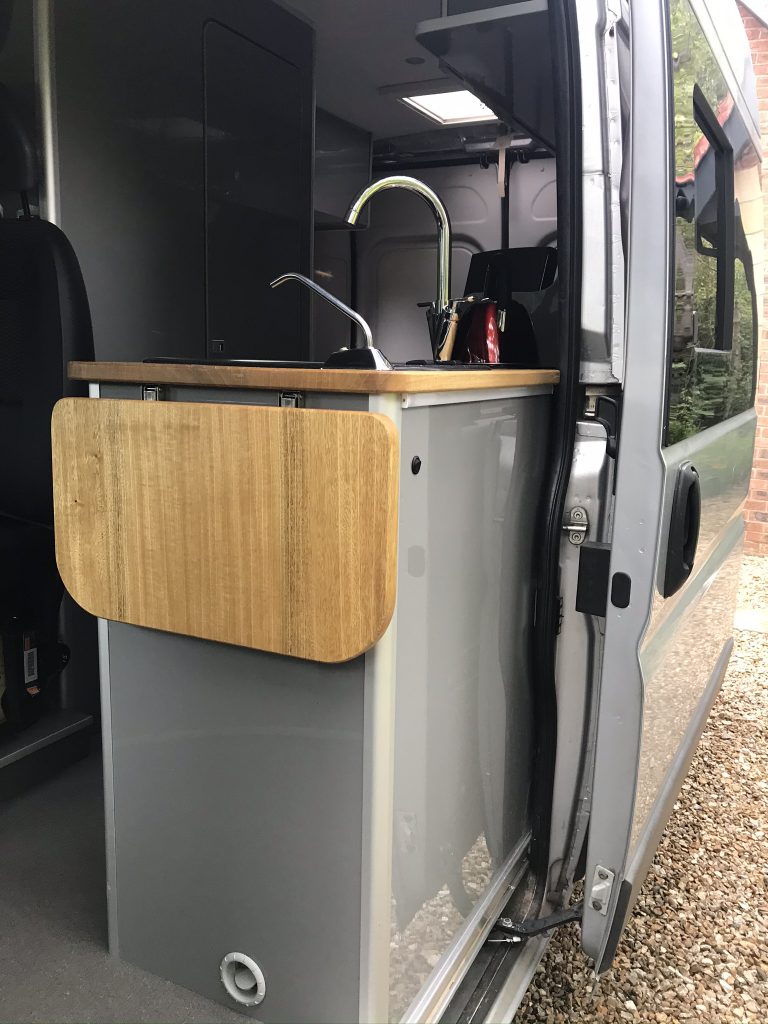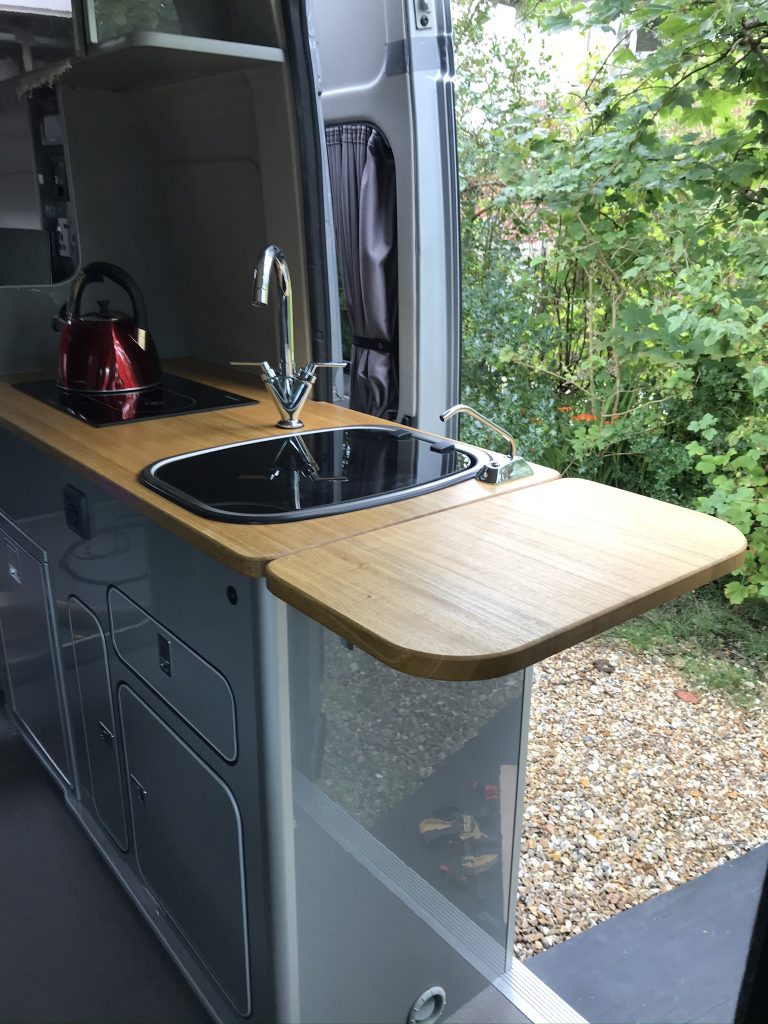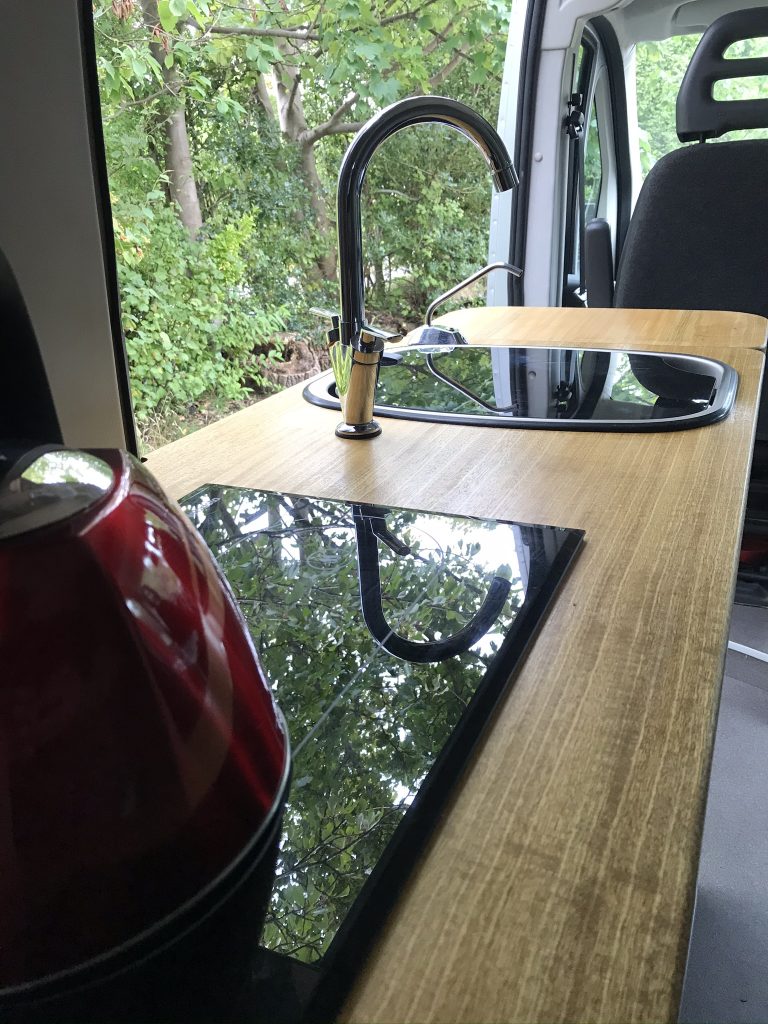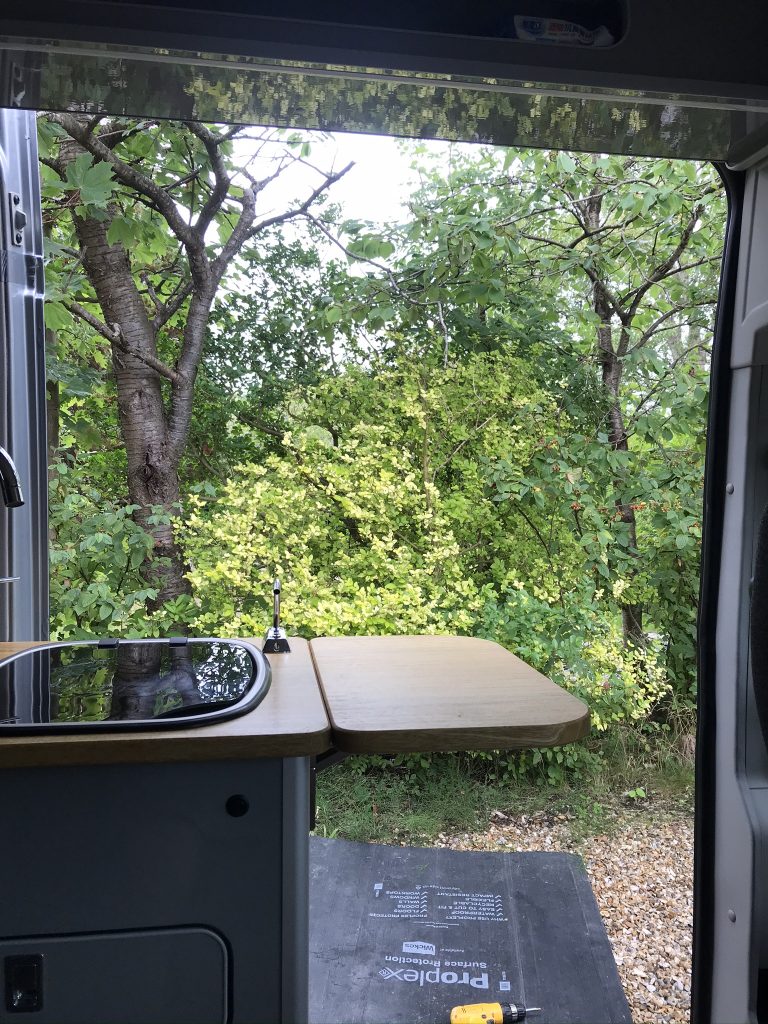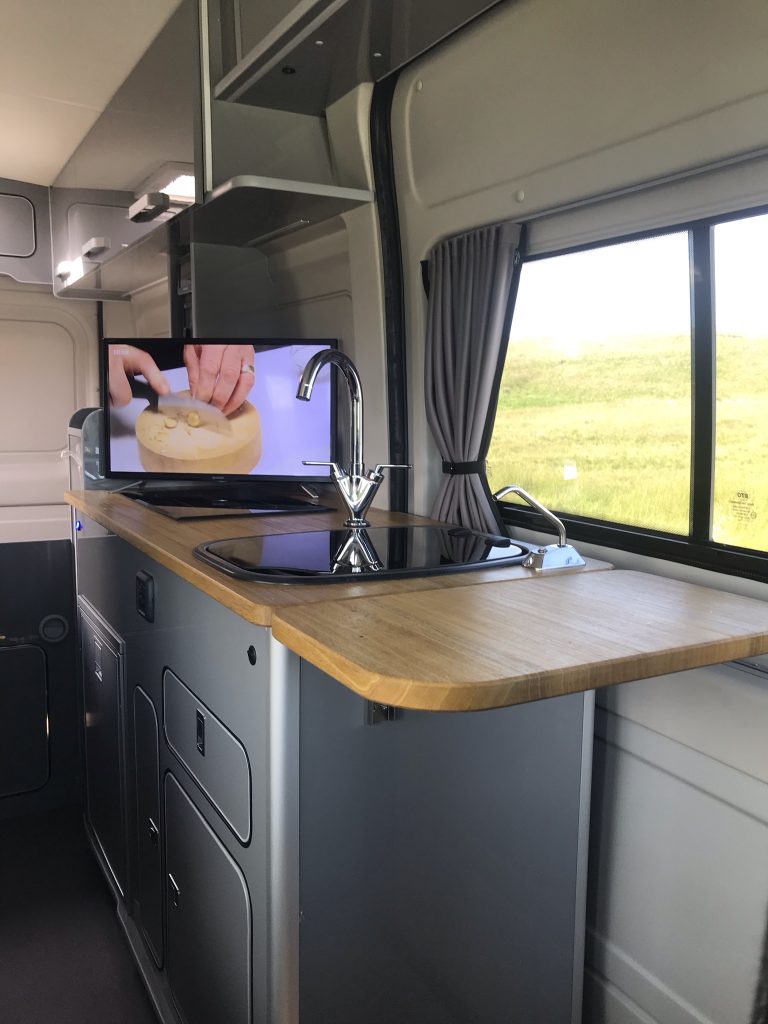 To Follow: Fitting the Webasto Diesel Cooker…..
EvoMatic Flush door catches – Satin Chrome
DANISH OIL CLEAR
https://www.screwfix.com/p/no-nonsense-danish-oil-clear-500ml/7393V?tc=WA1&ds_kid=92700052138701131&ds_rl=1243321&ds_rl=1241687&ds_rl=1245250&ds_rl=1245250&gclid=CjwKCAjwtNf6BRAwEiwAkt6UQqwAVPY5Pjlh5p3vLqqFRp7J_R13W7VsVorLAXGPsTVnsi-8JqREuhoCLjUQAvD_BwE&gclsrc=aw.ds
Webasto Cruise Elegance Flush Fitting Caravan Fridge Frame
https://www.jacksonsleisure.com/caravan-motorhome/fridges/webasto-cruise-elegance-flush-fitting-caravan-fridge-frame/
Webasto Cruise CR49 Elegance 12v 24v Compressor Fridge
http://www.rainbow-conversions.co.uk/waeco-fridges/webasto-cruise-cr49-elegance-12v-24v-compressor-fridge.html
THETFORD ARGENT BOWL
https://www.leisureshopdirect.com/water/caravan-sinks/thetford-sinks/spinflo-argent-bowl
KLAUSBERG 7258 Whistling Kettle 3 L Stainless Steel Red induction / STOVE TOP
Update: The Tap shown above was removed and destroyed. It should never have been sold. See the column on the left (or below on a Tablet or Smart Phone) and look for "Worst Items To Avoid" at the bottom of the column.