I wanted a small wardrobe to hang a couple of coats and maybe store a few items. I decided not to make the wardrobe tall as it would restrict light around the bed. I have seen such wardrobes before and in a small van, the bed area did look a little isolated especially as the beds are often blocked by the shower room on one side. The plan is to leave the area open a little, not block the bed in so that if anyone was to lie on the bed they would be able to watch a TV, say from the dining area.
Below: the unfinished wood on the right is the template I made, some of the pieces next to it are almost finish, below I will show the stages in making the wardrobe. I always start by making a mock-up or templates. Laminated wood is expensive, its too costly to cut it wrong.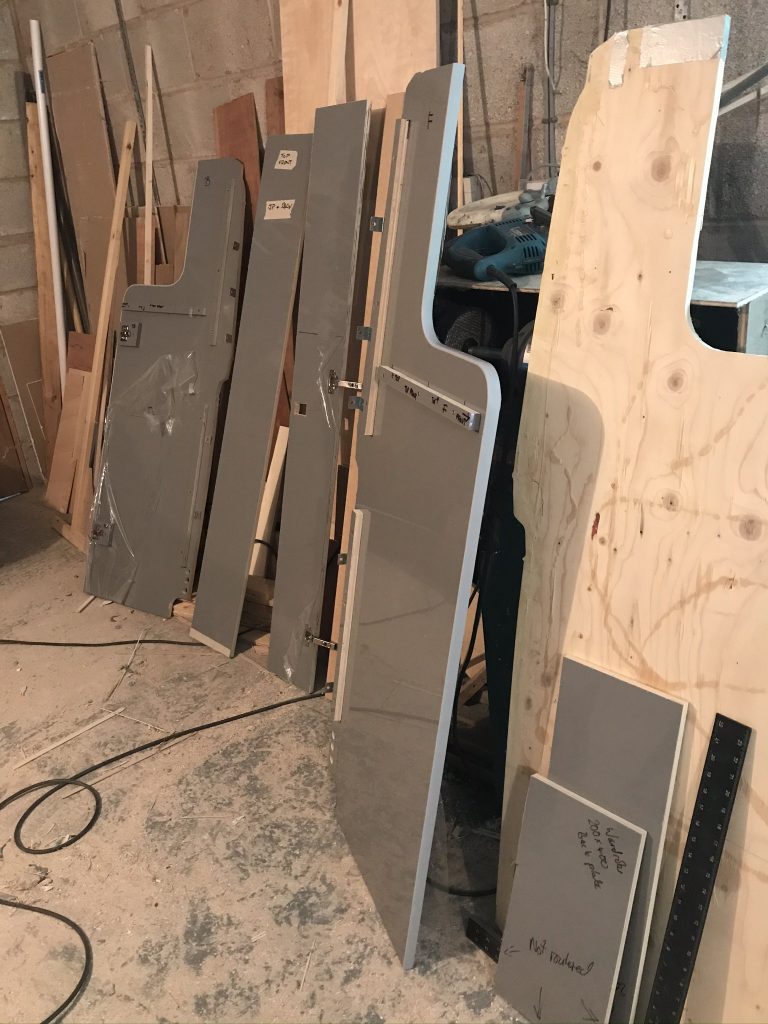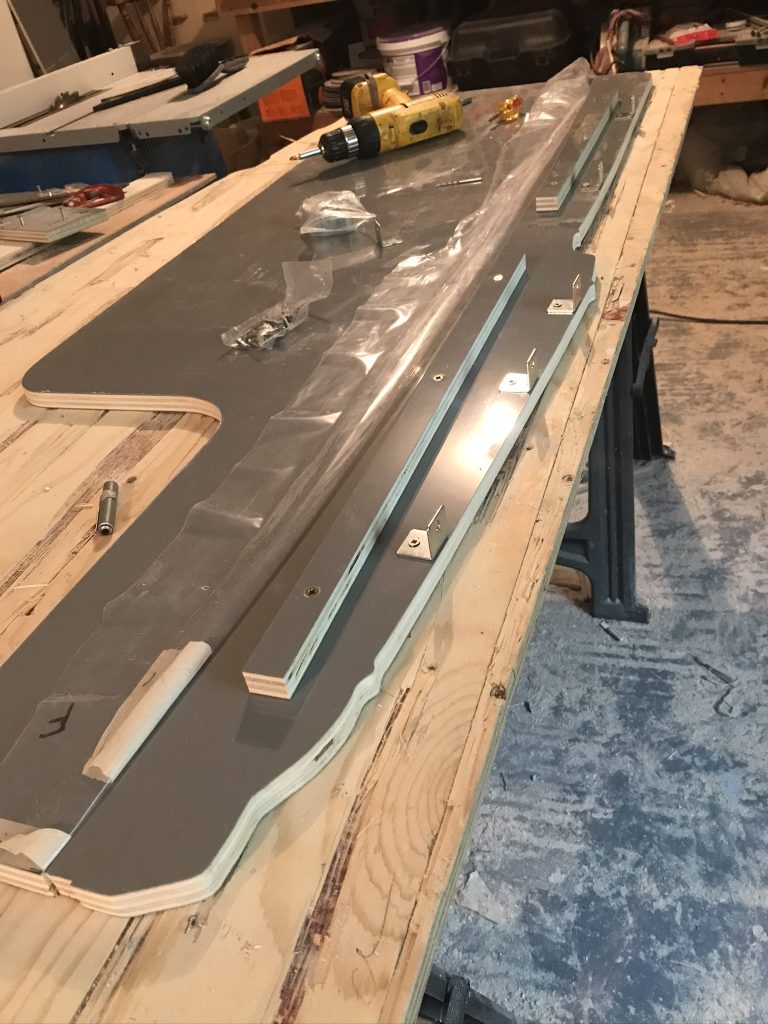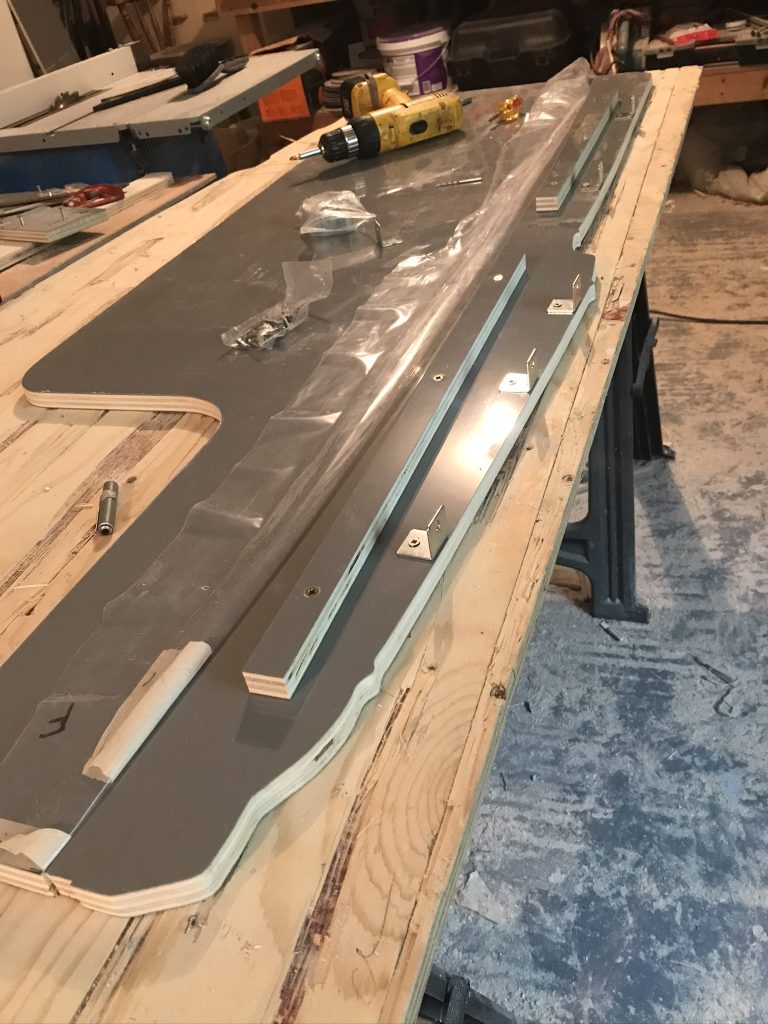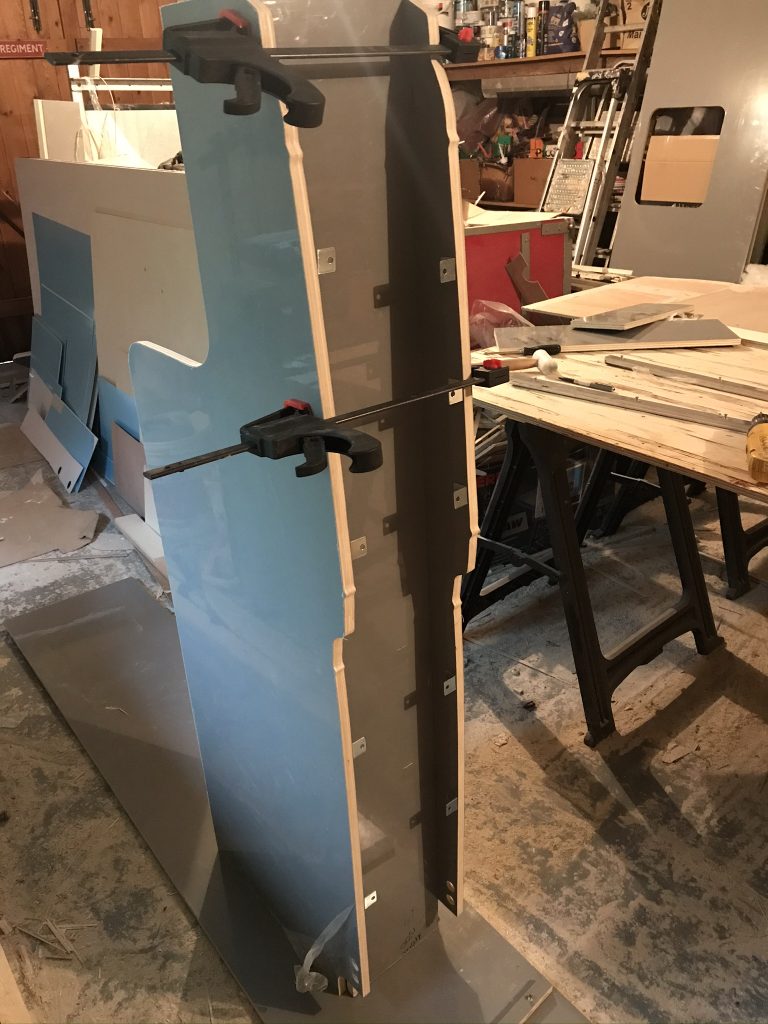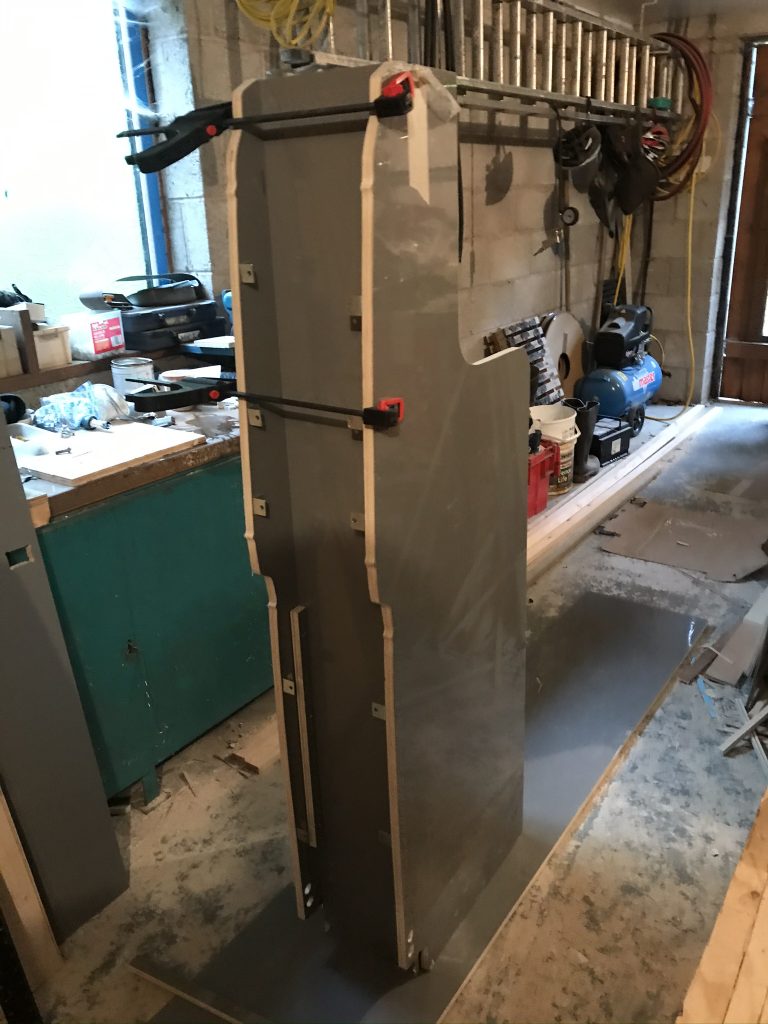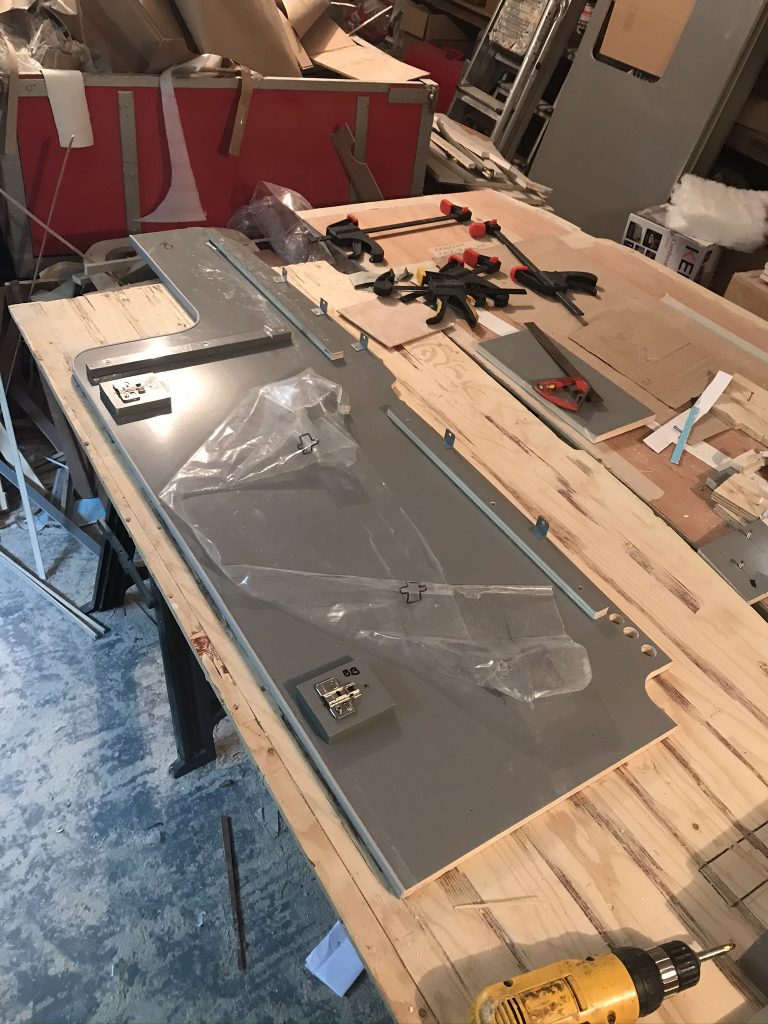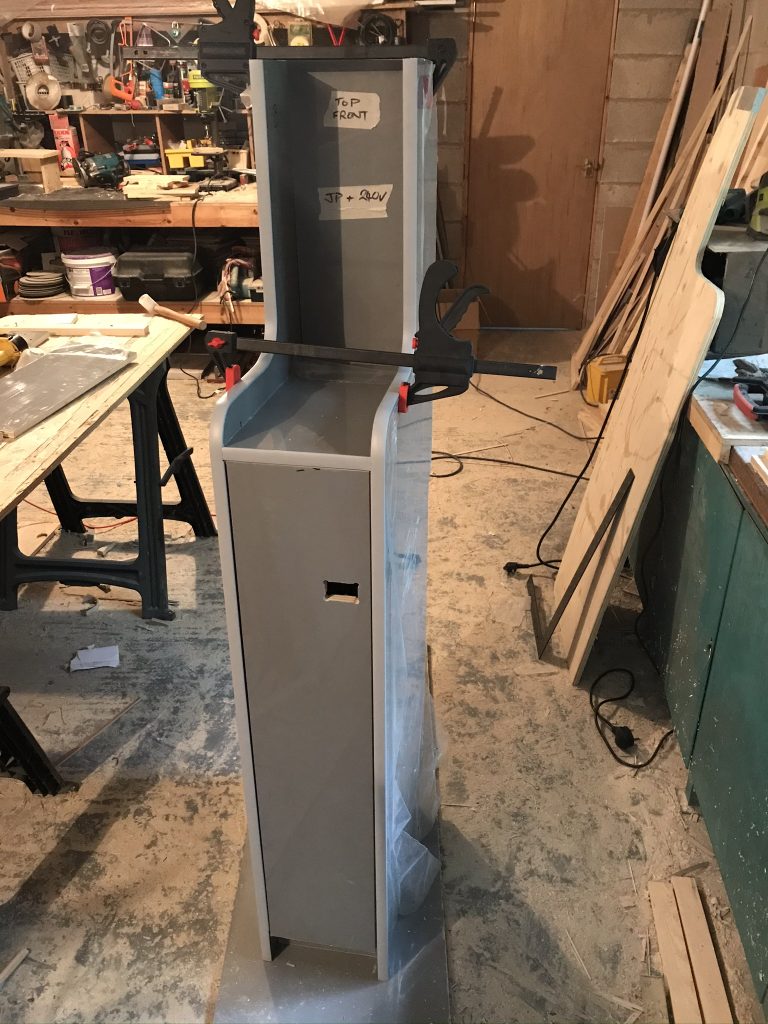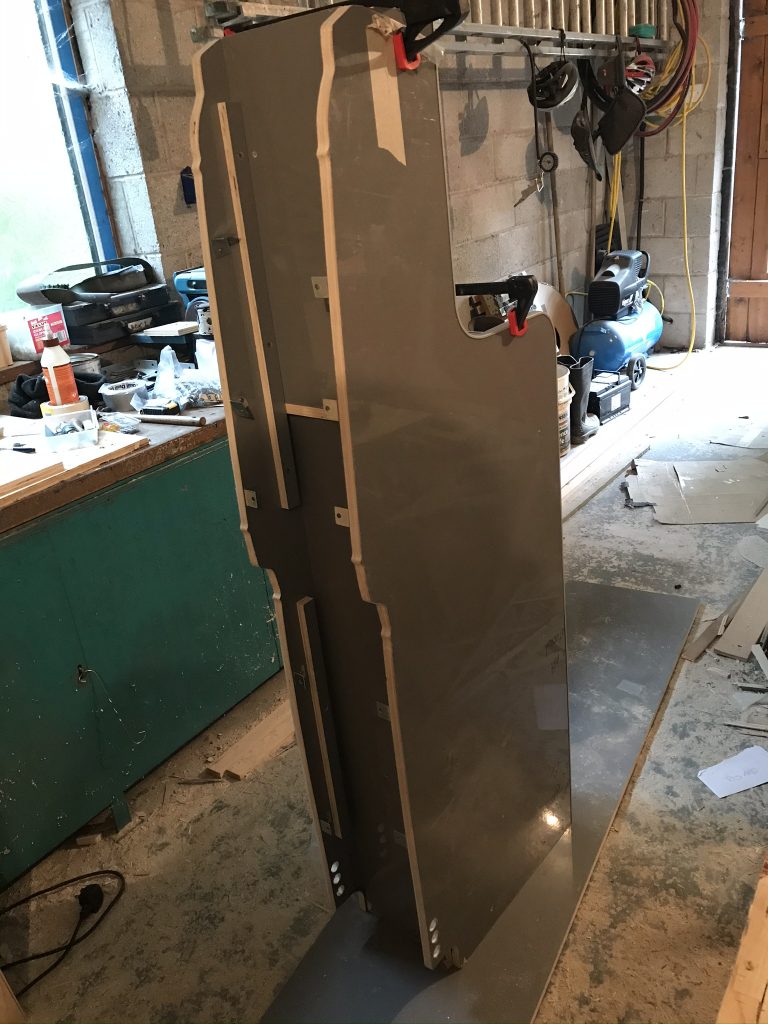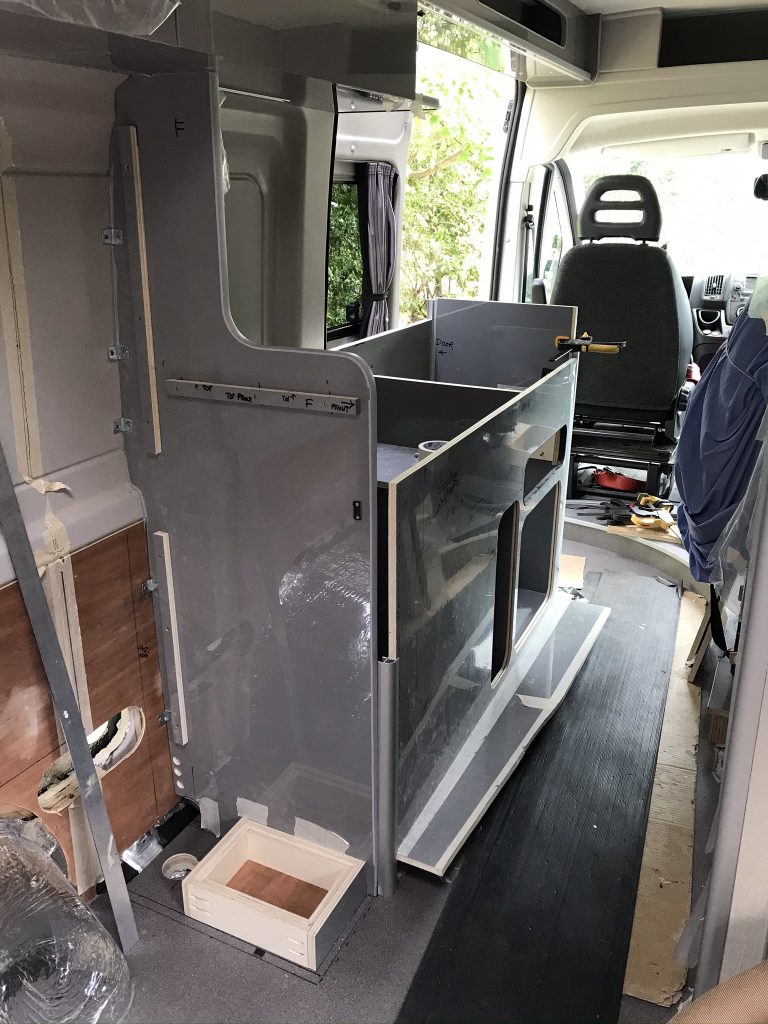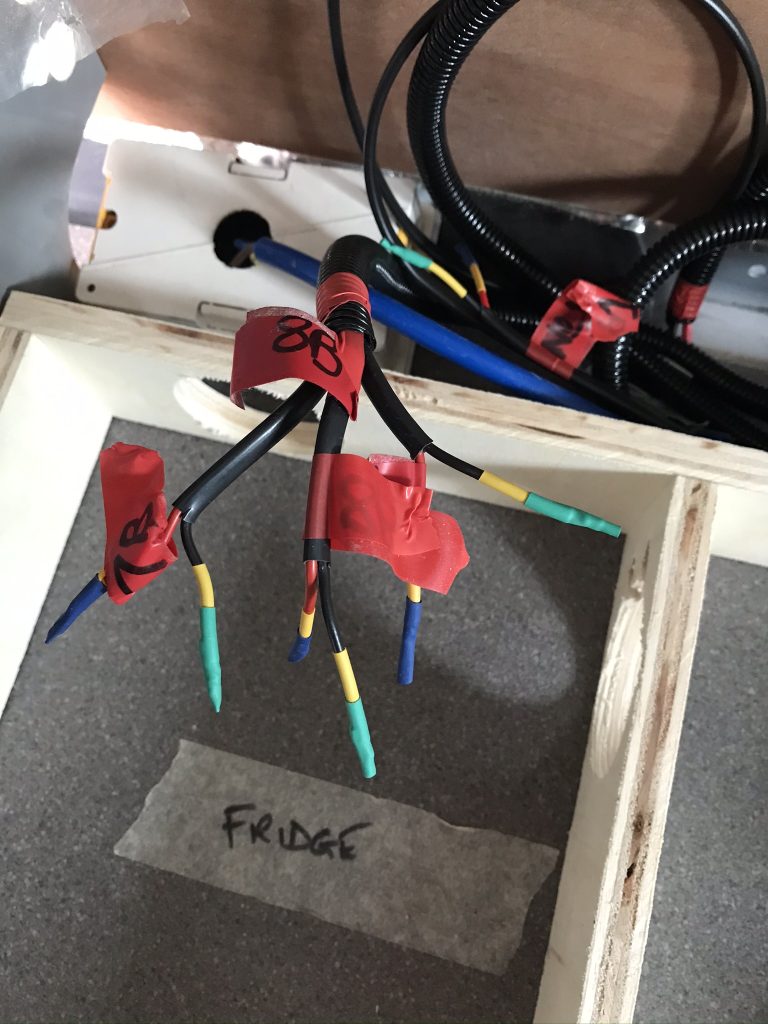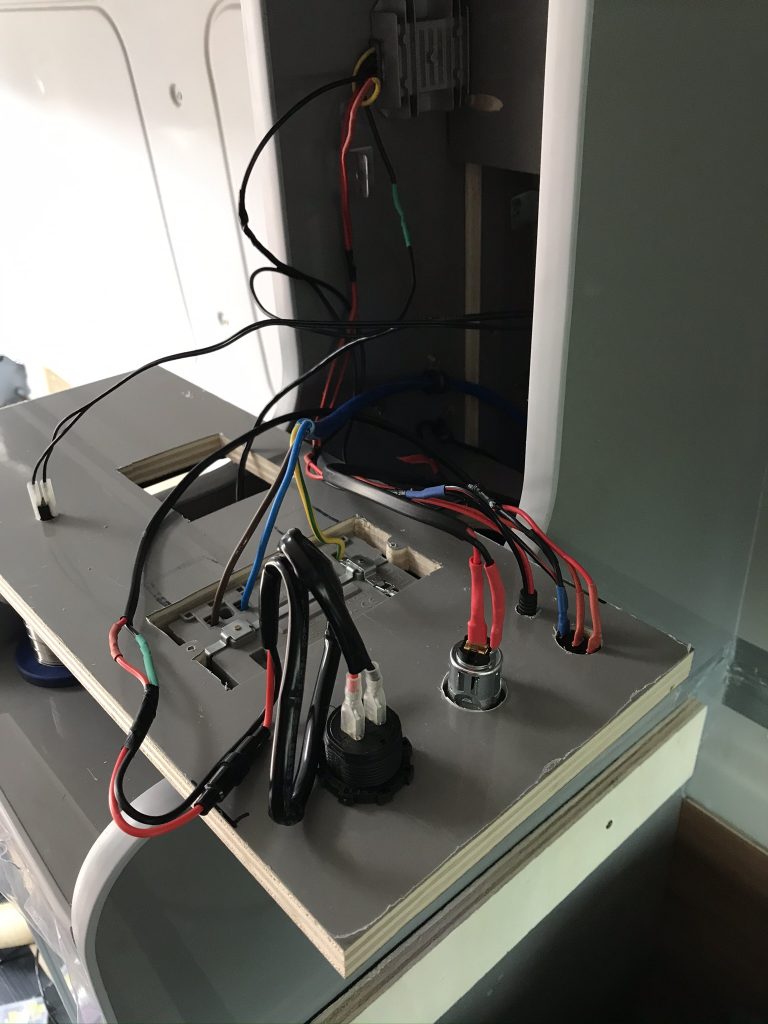 Below: This is a 12v to 5V Step Down Converter. I have 240v, 12v and 5volts charging points inside this campervan. What I needed was the facility to use 5v with a small DC Plug as quite a few devices dont use USB and rely on 5volts.
DC 12V/24V to 5V 10A Step Power Converter Buck Voltage Regulator Module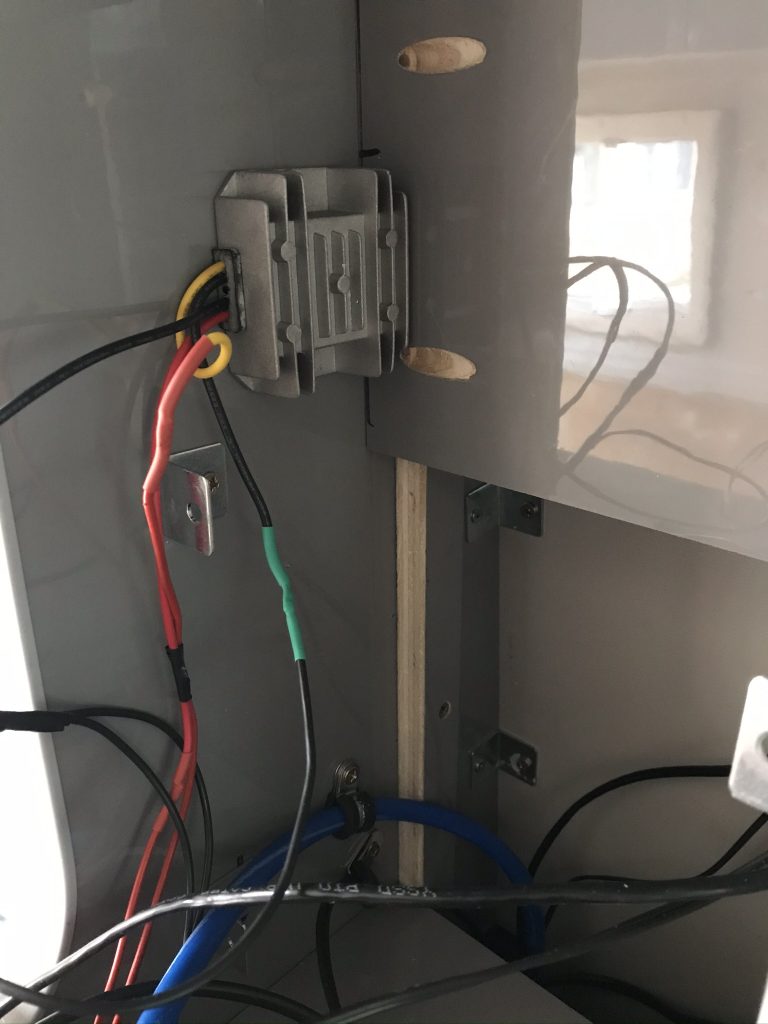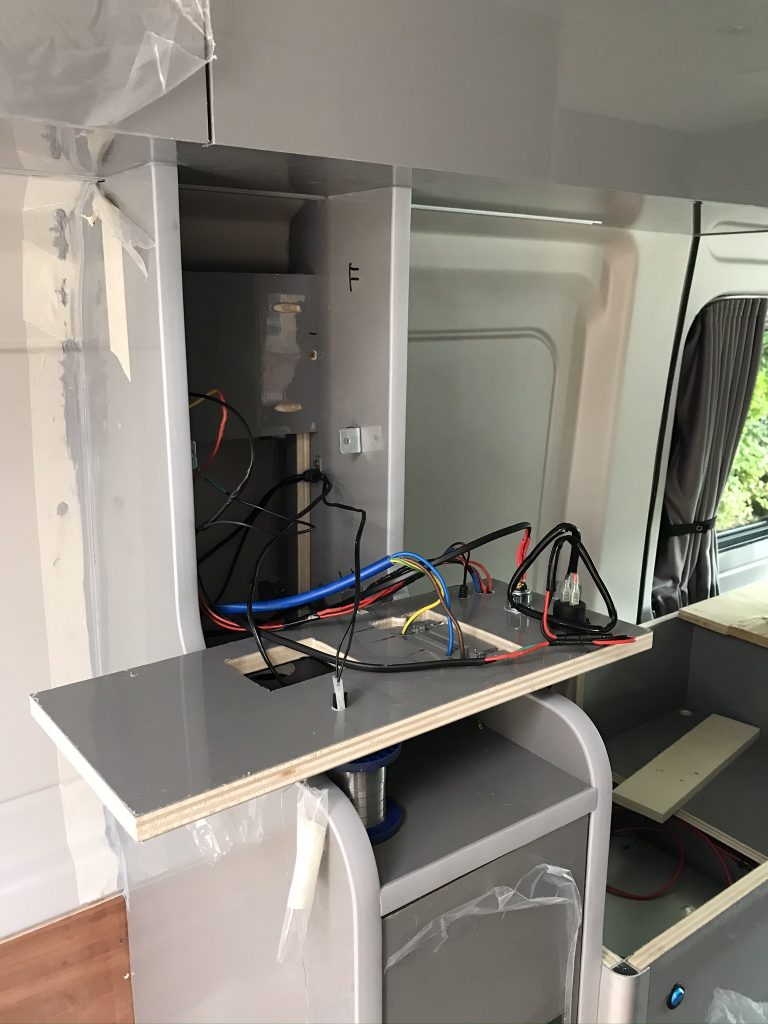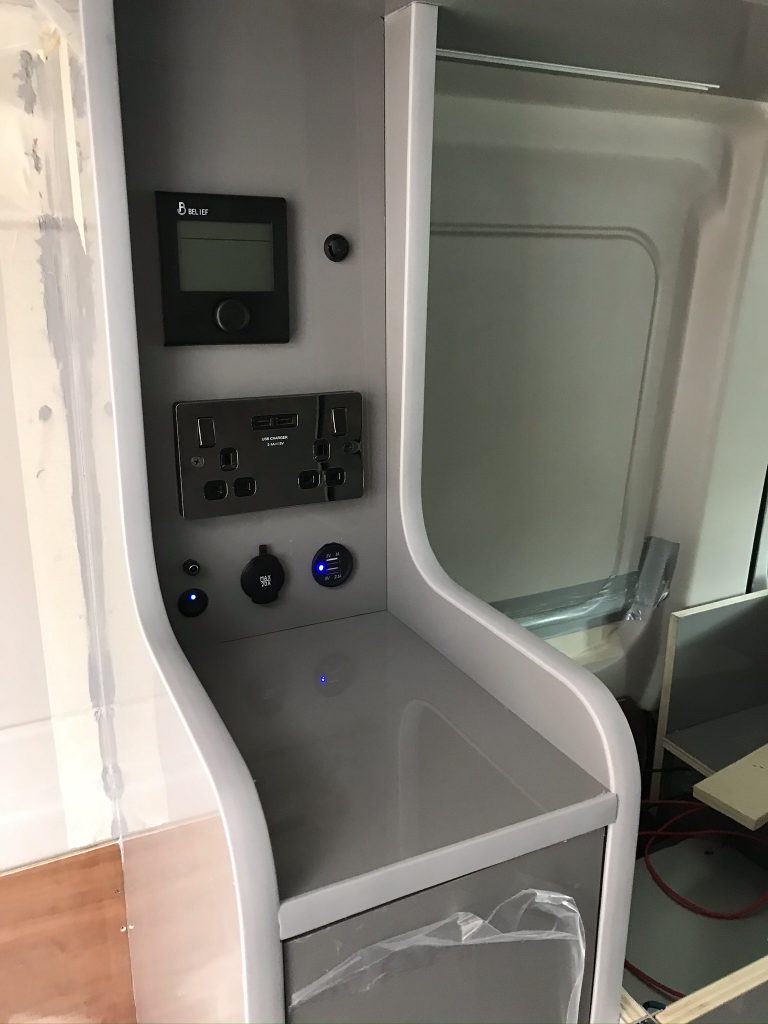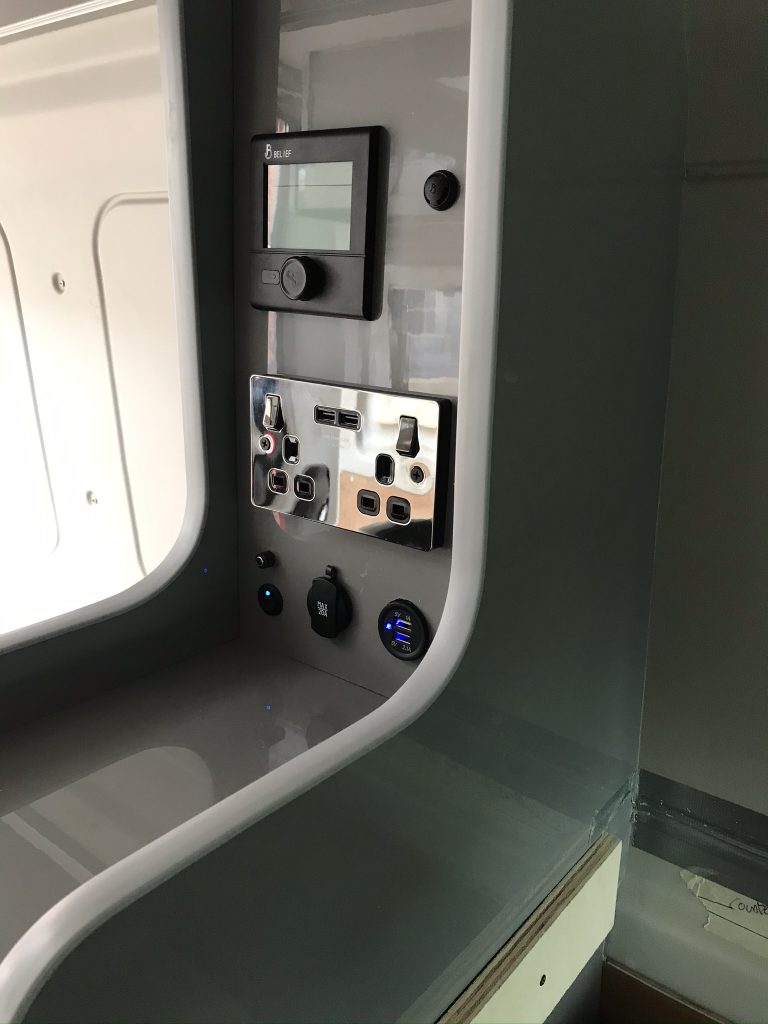 Below: 240v plugs, USB Power Point, Cigar Lighter Power Point, 5V DC Jack Power Point, Heater Control Panel, Heater Temperature Sensor, Outside and Inside temperature and weather station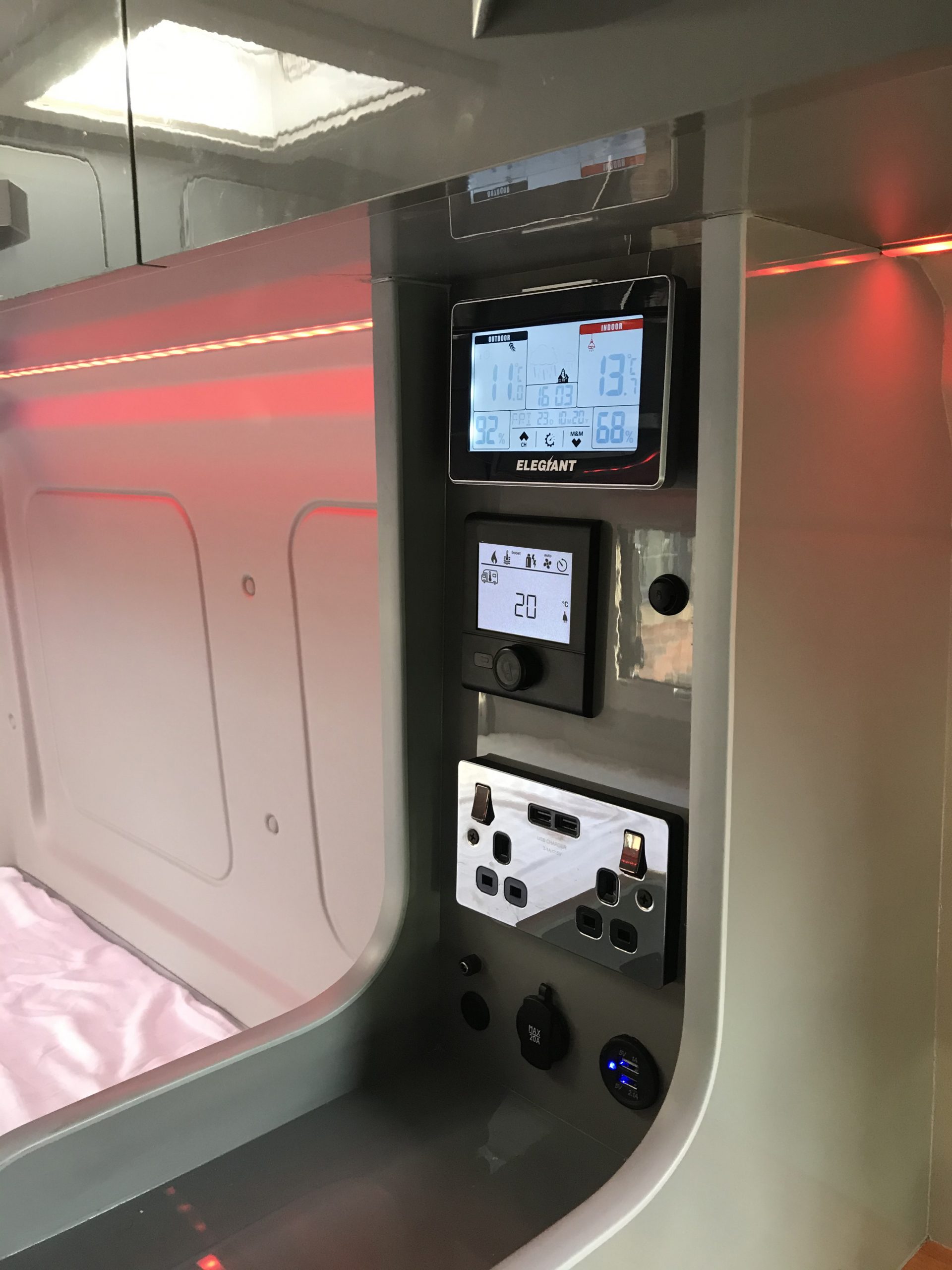 DC 12V/24V to 5V 10A Step Power Converter Buck Voltage Regulator Module