There are three areas to seal A) The Case Back B) The Stem Tube and Crown C) The Plexi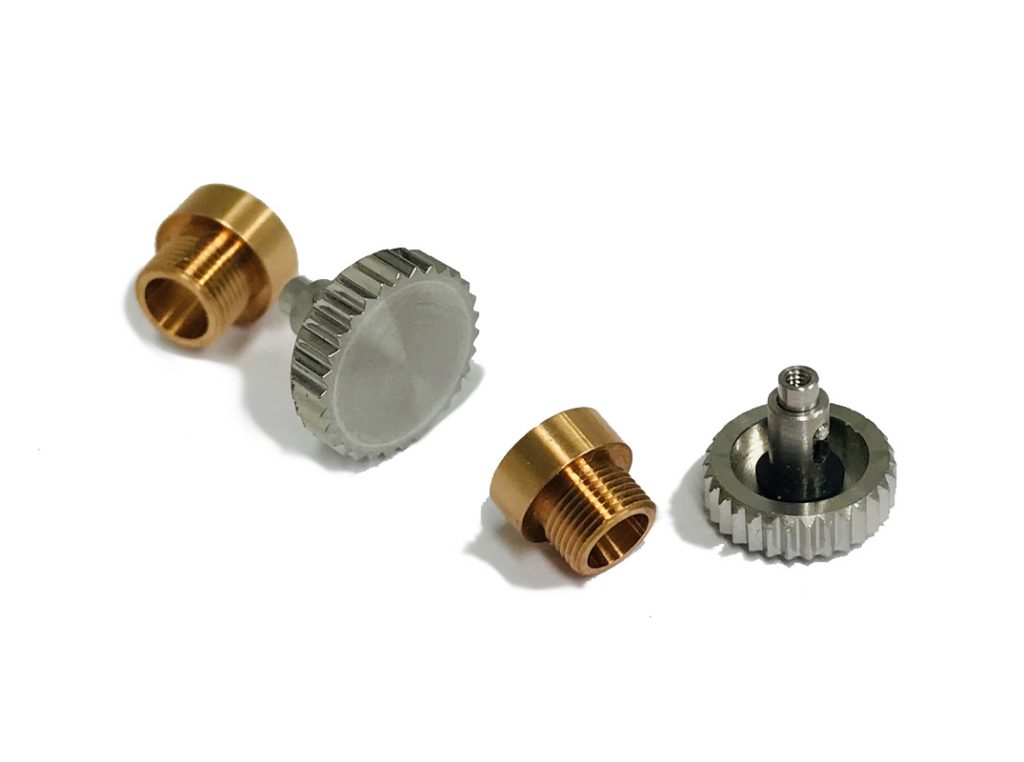 How it was done
The threaded Stem Tube was soldered to the case and cleaned (many authentic cases were soldered as the stem-tube threads would leak under pressure).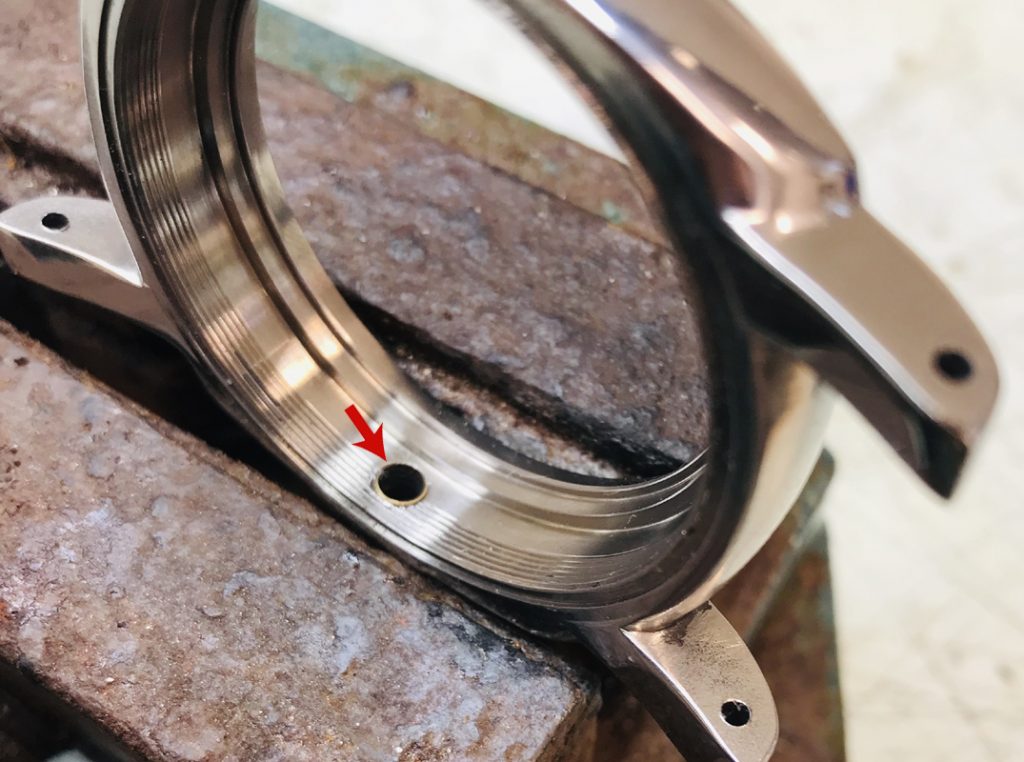 Below: Make sure all your parts clean before soldering. Once you have screwed the stem tube into the case heat the area up and run a little solder around the threads or between Case and Stem Tube. Make sure you use the best quality flux you can find it makes soldering so much easier.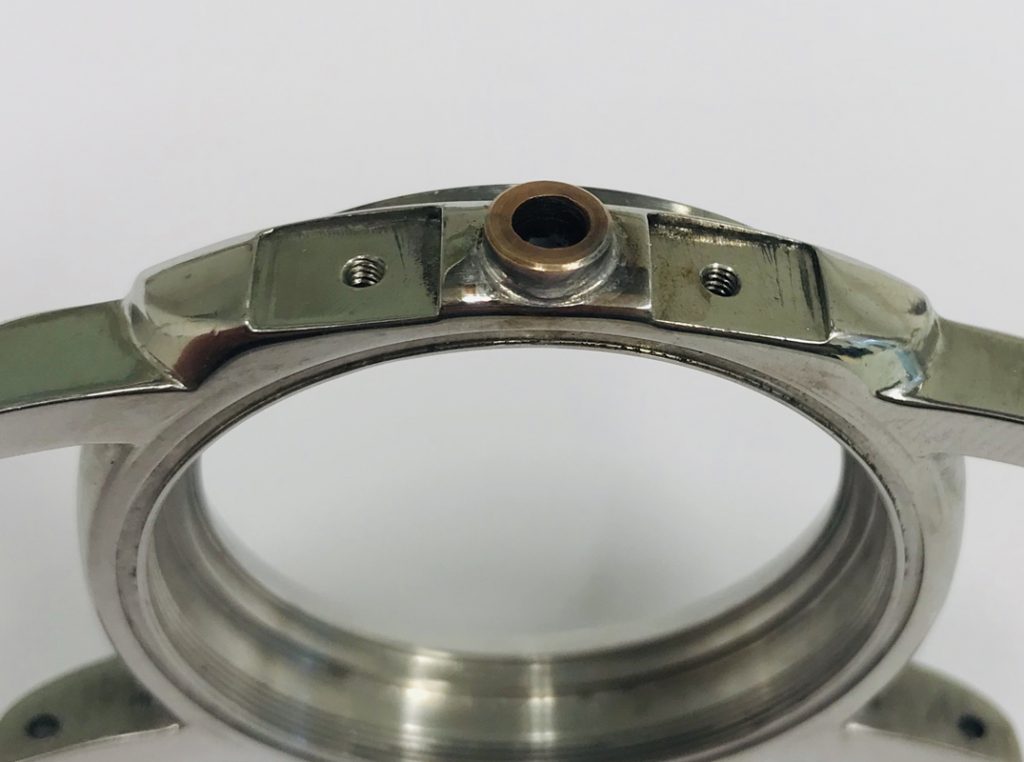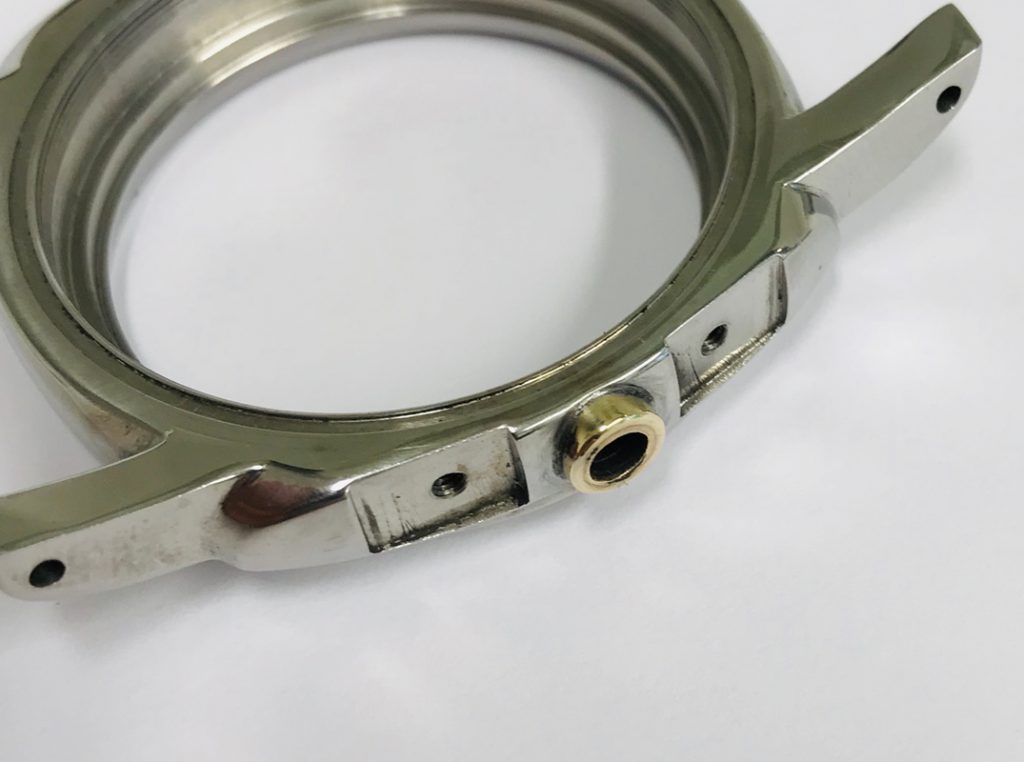 Below: Clean the excess solder and try to make it look like its part of the case (its better not to have too much solder).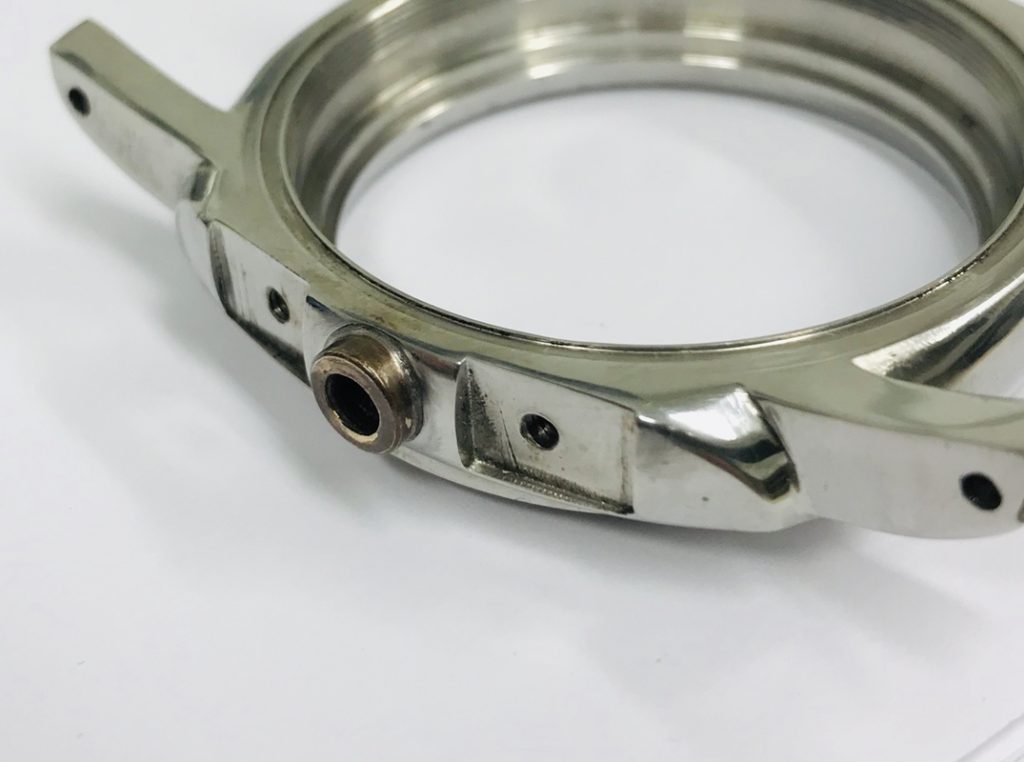 Below: After cleaning the Stem Tube is aged in a little acid (you can also do this by placing the case in a bag with a "boiled egg" it will age the brass or bronze (yes it works!)

Plexi: The Plexi was sealed using a rubberized adhesive (I am told authentic Vintage Panerai's used a glue to seal and didn't use an o'ring)
Case Back: Case Back is sealed with an o'ring
The Crown applies a good amount of pressure to the Crown O'ring (important at depth)
There is no Two Piece Bezel with this case so there is nothing else to seal.