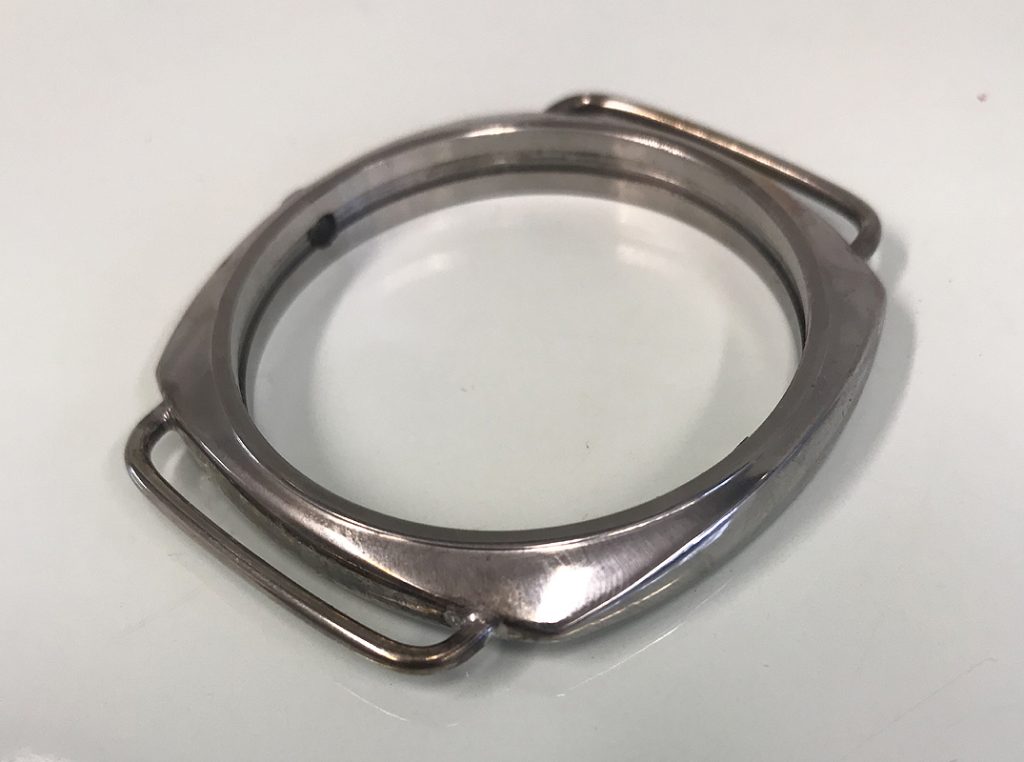 3646 How to build stage 11
Once the lugs have been solder they should look like the above image. Note the distance of the gap for the leather strap, try not to make this too wide. The next stage is to bend the lugs downwards by about 30 degrees.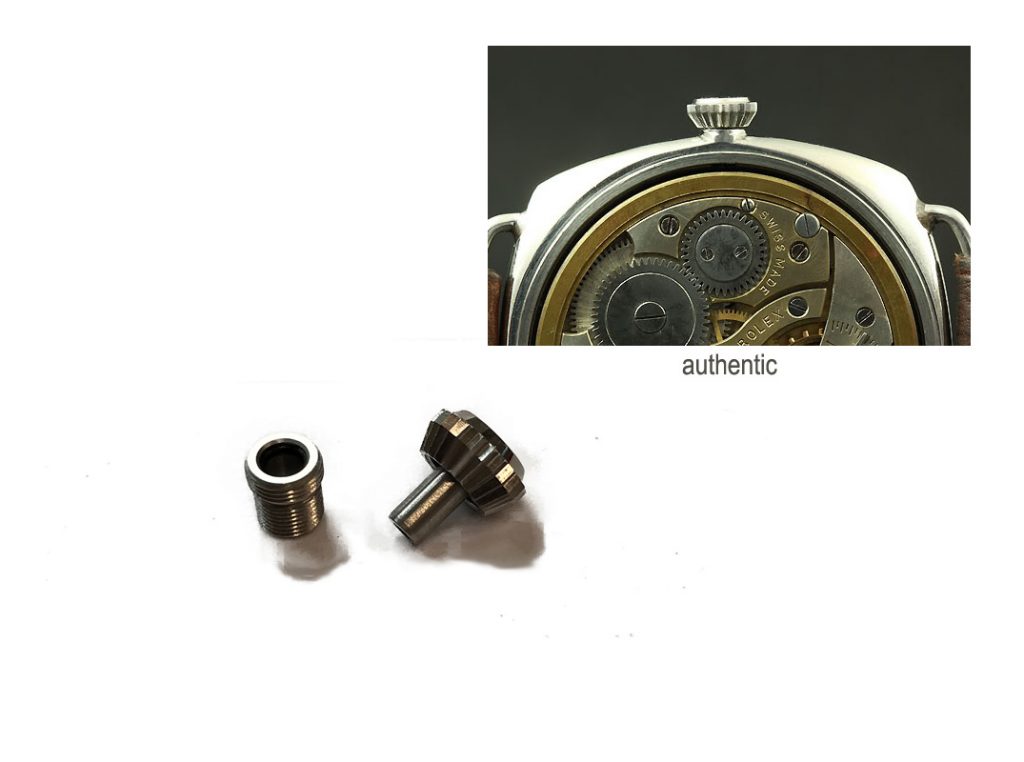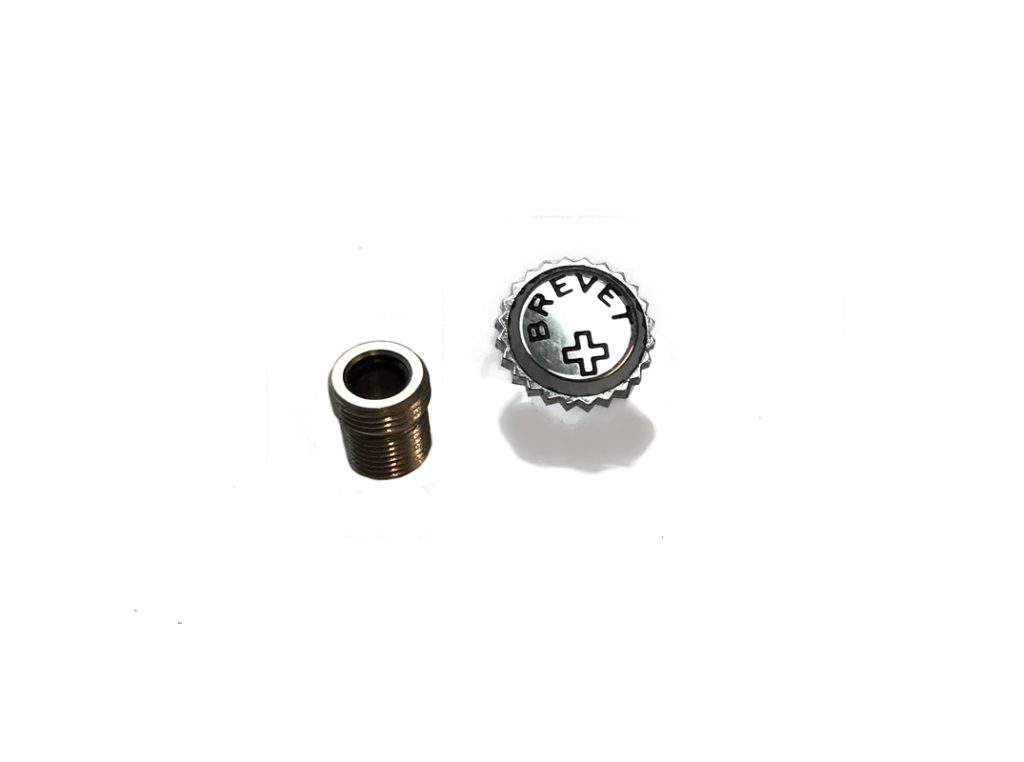 3646 How to build stage 12
The Stem Tube screws into the case, this 3646 case comes pre-threaded. The next stage is to solder the Stem Tube to the 3646 case. This does two things, firstly it prevents the Stem from unscrewing when you unscrew the Crown and secondly it helps make the case water tight (originally why they were soldered).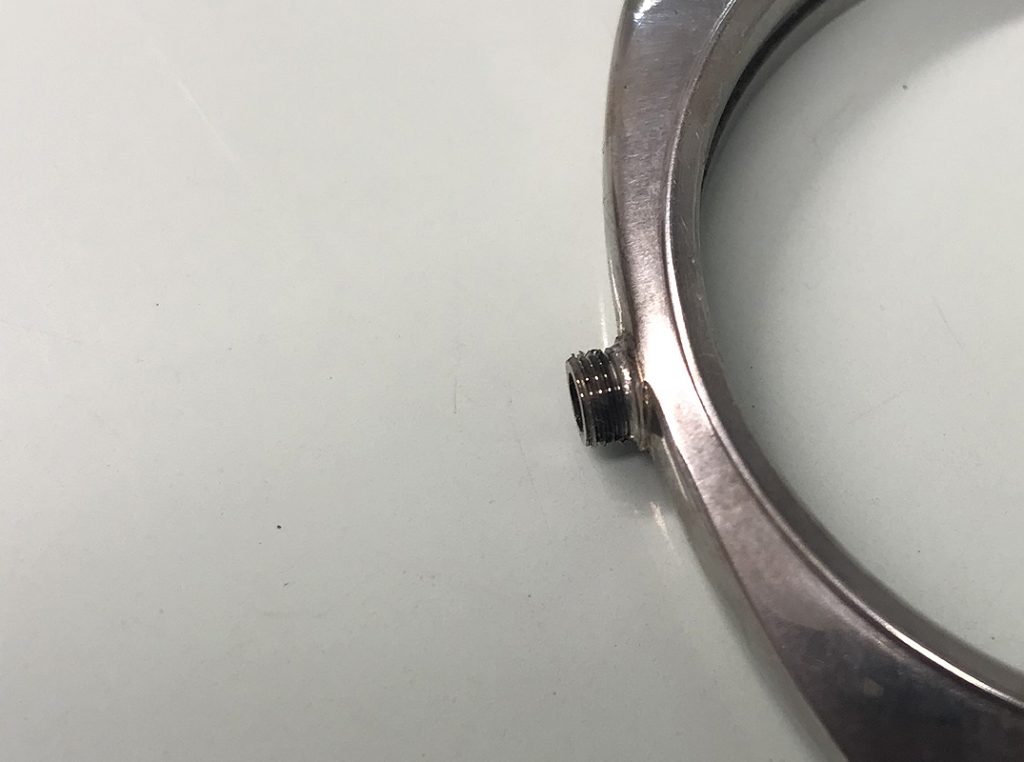 3646 How to build stage 13
Solder from inside the case, you should see the solder sweat or be drawn through the case. If it doesn't add a little more to the outside.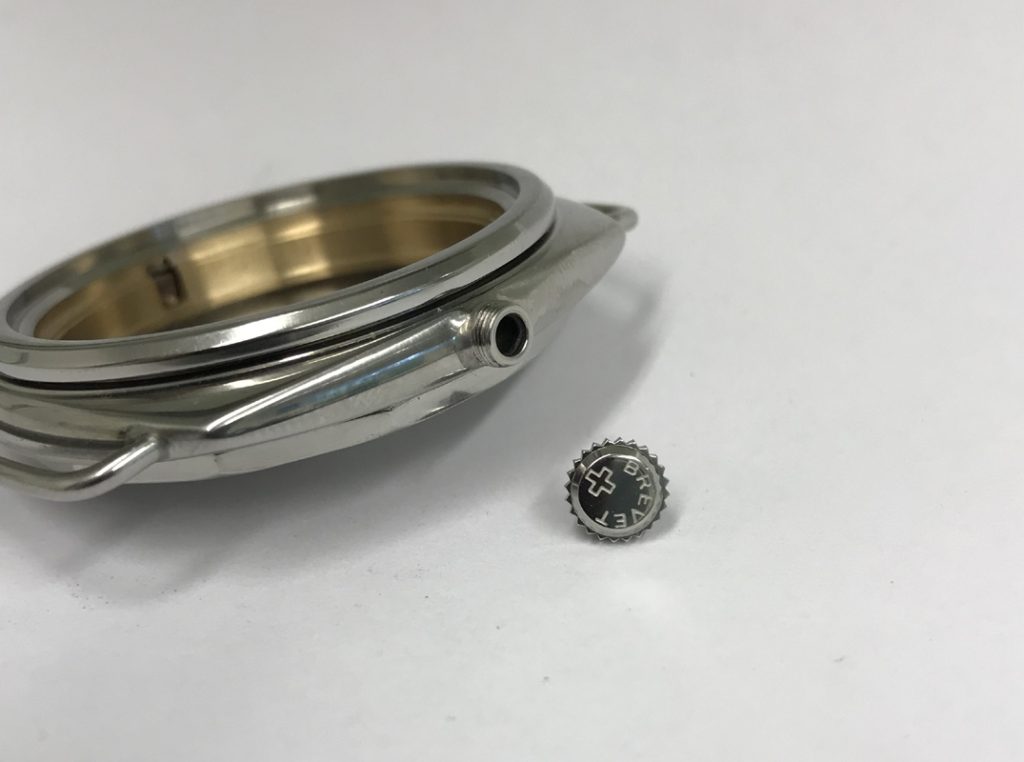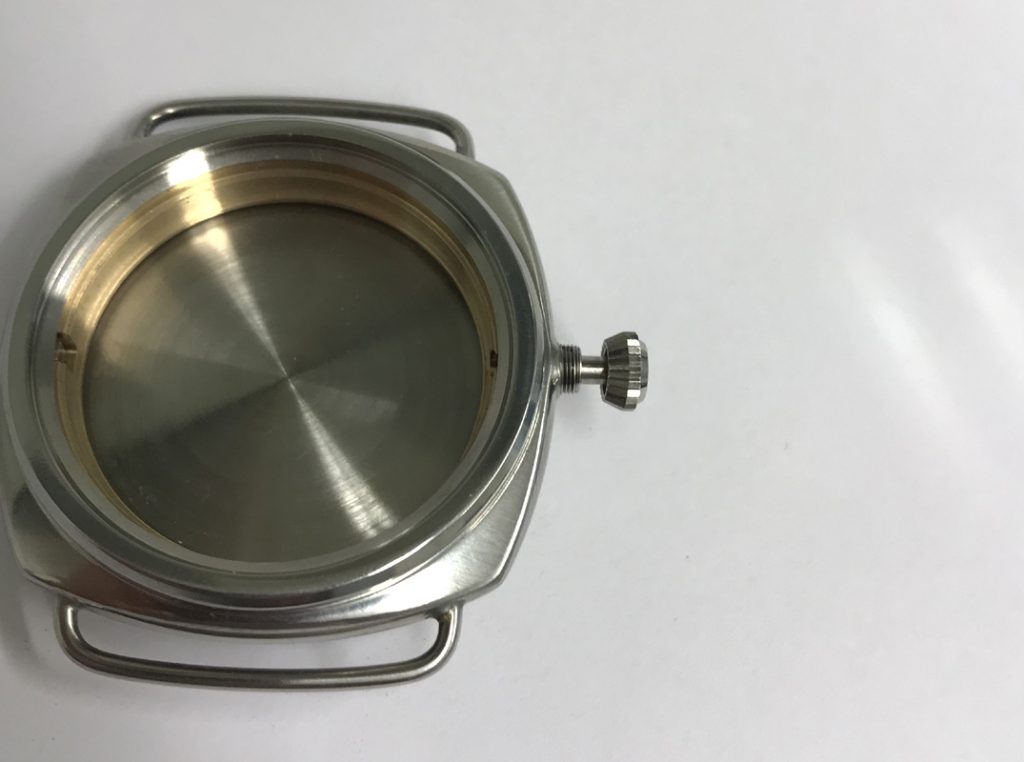 Your case should look something like the case above.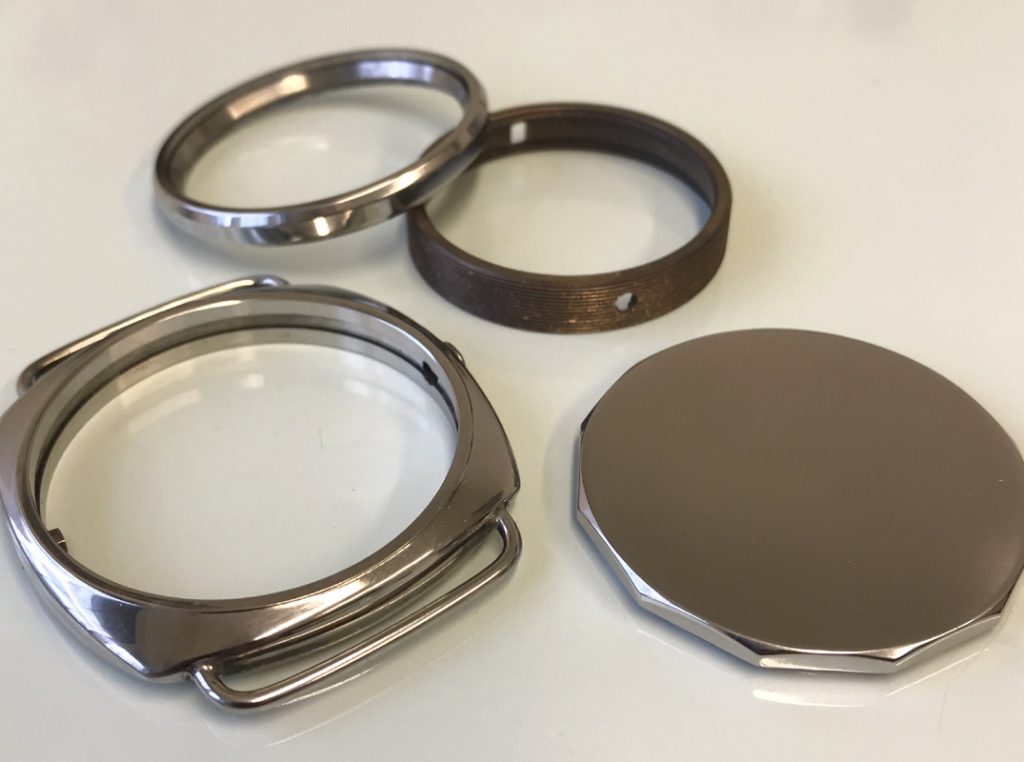 3646 How to build stage 14
Its time to polish all the remaining parts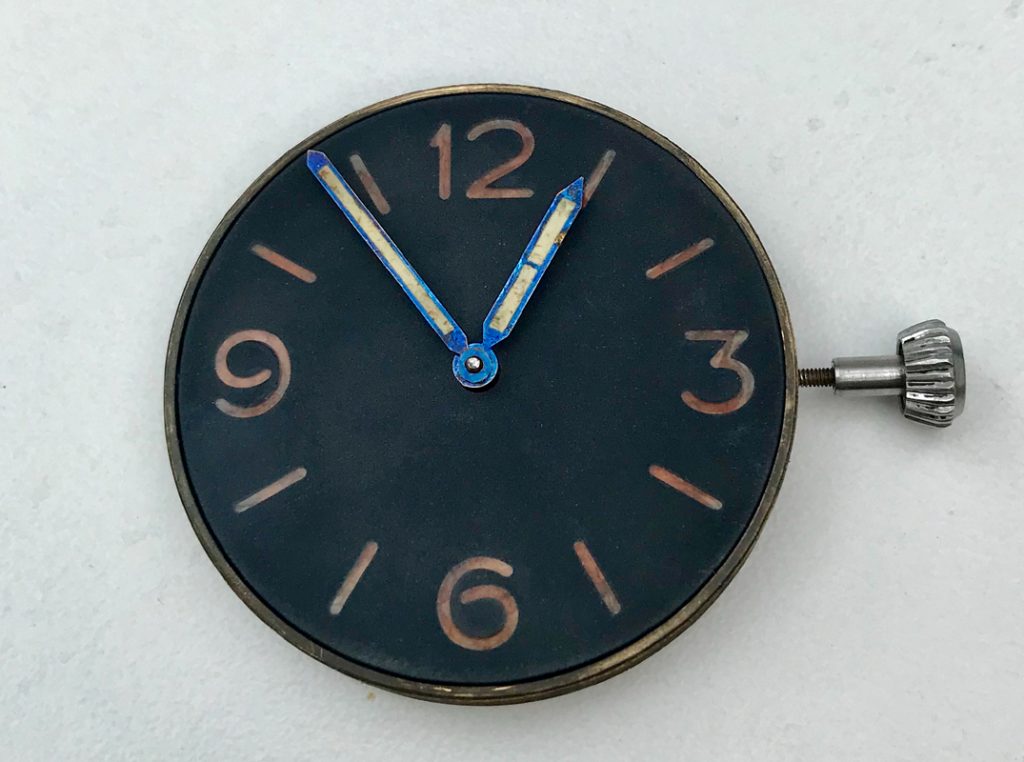 3646 How to build stage 15
The next stage is to add the dial. Instructions on how to make your dial can be found in the categories column. The dial on this type of watch is 2mm thick (authentic dials varied between 2.00 and 2.40 mm thick.). The dial indices (numbers) are filled with resin, this is how the authentic dials were made. The original luminous material contained radium hence it was radioactive. Its believed the Italian Navy requested that the dials be sealed.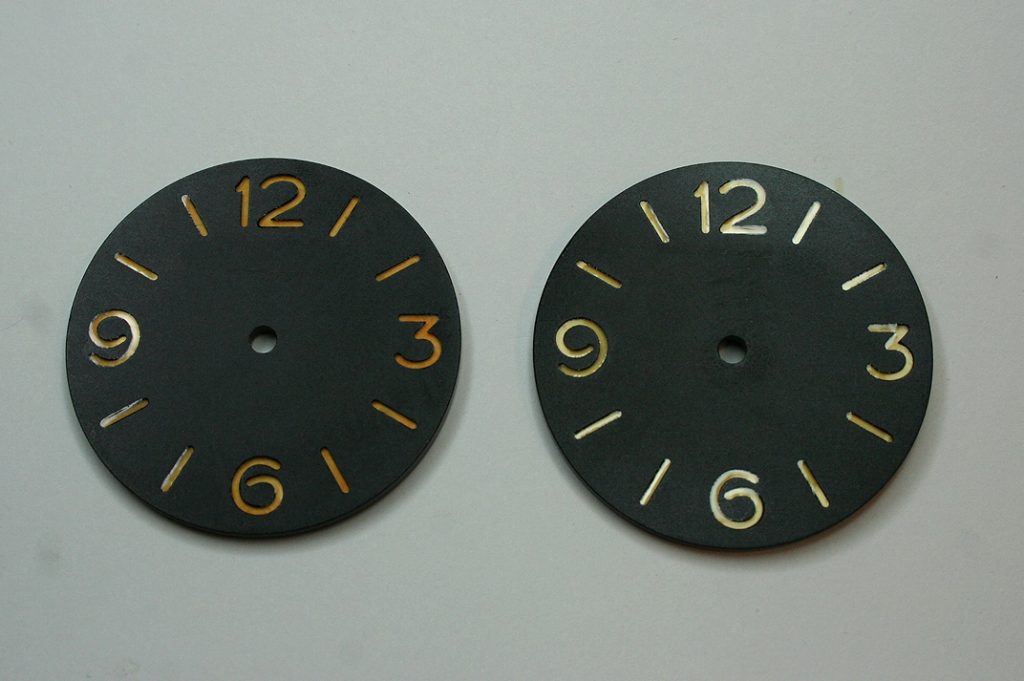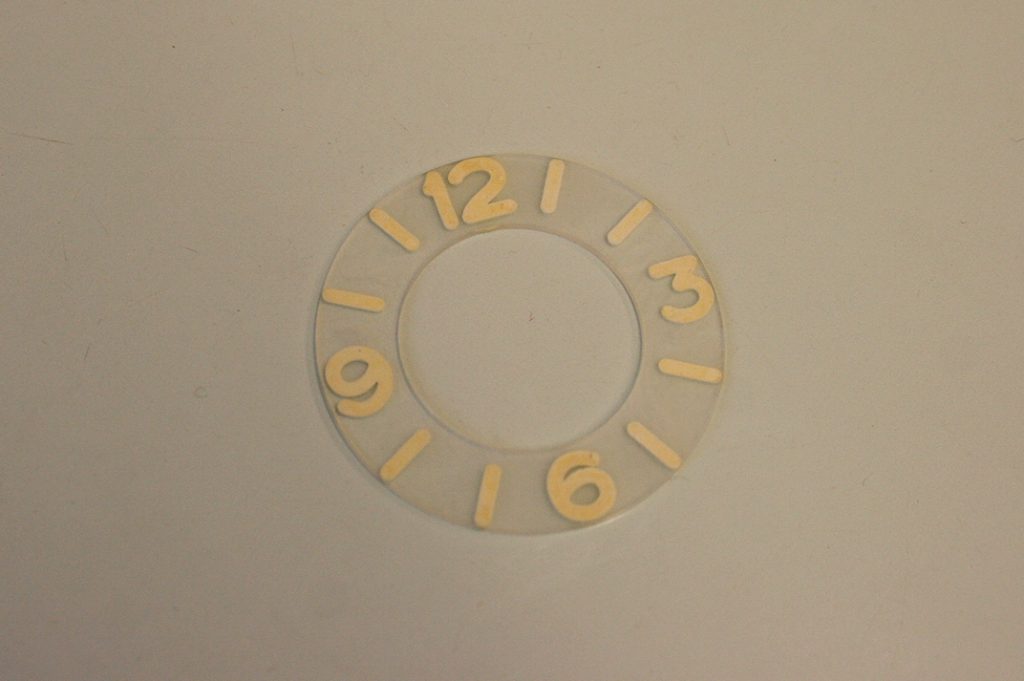 3646 How to build stage 16
Above shows the different shades of dial and the centre section that holds the lume. There is no such thing as the correct shade or colour. When the watch was made in the 1940's all dials would have had white numbers but over time the radium caused the dials to discolour. Note that the 3646 aged a lot more that the 6152 (due to differences in the lume used) and its common to see yellow-ish dial numbers to dark red dial numbers on the vintage Panerai 3646.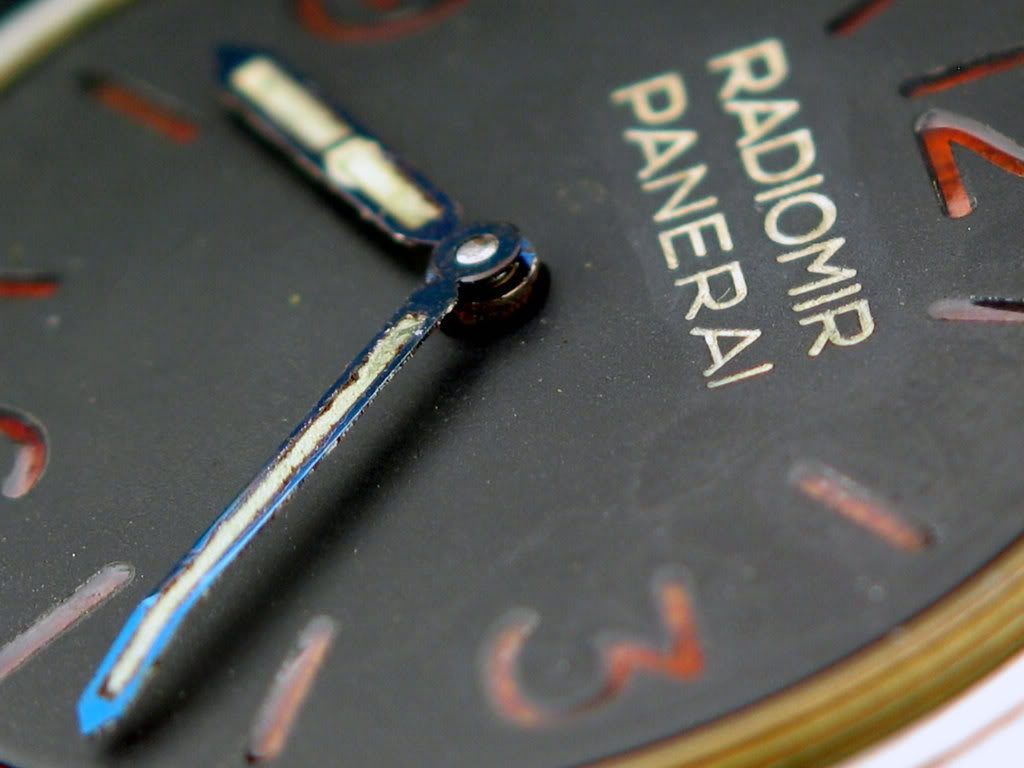 3646 How to build stage 17
An authentic dial above.