The making of the 3 Piece Dials:
Quick Points:
1) Many 3 Piece Dials are not 2mm thick
2) The indices (numbers) do not have a Plexi
3) Indices (numbers) on the 3646 and 6152 dials were not the same
4) Engraving had more than one font type on the same dial!
6152 LP:
The 6152 Dial was anodized before the Indices (numbers) and engraving were cut.
1) Dial machined from a solid aluminium bar
2) Dial surface textured
3) Dial then anodized
4) Dial indices (numbers) cut into the anodized surface using Pantograph Machine (hand operated)
5) Dial engraving (text added)
6) Resin added to Indices by hand (numbers)
8) Internal plexi machined on a lathe from a solid bar
9) Plexi recesses cut by Pantograph
10) Plexi filled with lume
11) Backing plate cut from brass
12) Dial feet soldered to backing plate
13) Backing plate nickel plated
Note the different Indices (Numbers) thicknesses between the Non Sub-Dial version and the Sub-Dial version. This is probably because of the different time periods the dials were made. For example the early MM Non-Sub Dial with Rolex Movement has thicker Indices. The later (1950's-60) MM with Sub-Dial using the Angelus 240cal Movement has thinner Indices.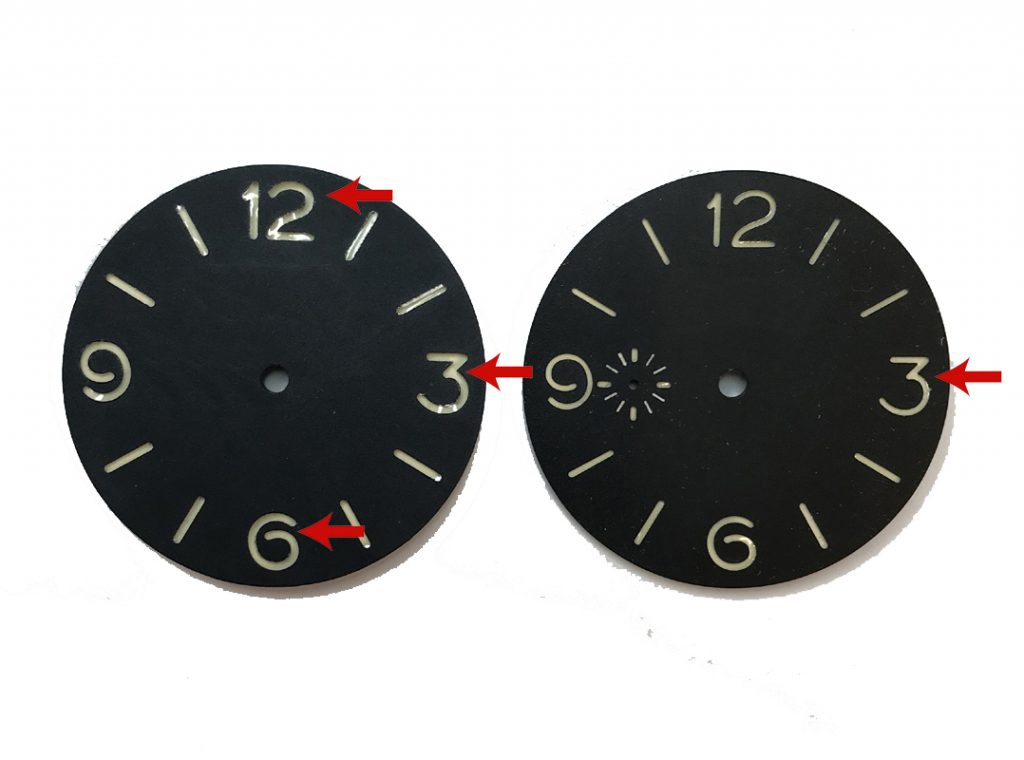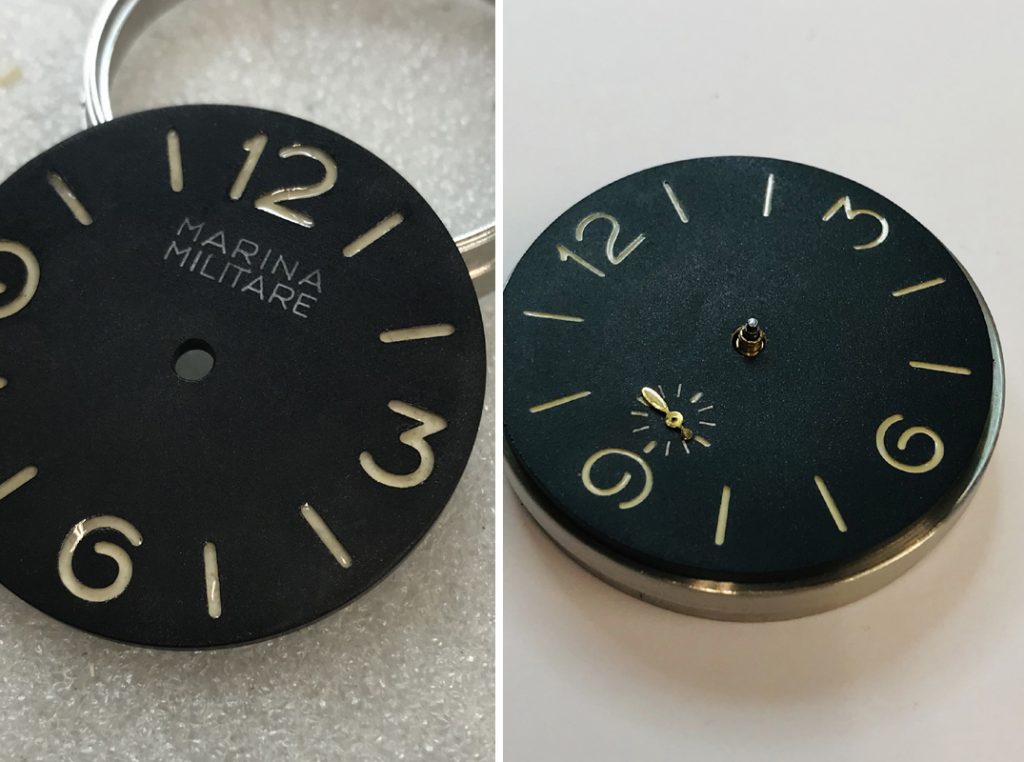 3646 RP and Sterile:
The 3646 Dial was anodized after the Indices (numbers) and engraving were cut.
1) Dial machined from a solid aluminium bar
2) Dial surface textured
4) Dial indices (numbers) cut into the surface using Pantograph Machine (hand operated)
5) Dial engraving (text added)
3) Dial then anodized
6) Resin added to Indices by hand (numbers)
8) Internal plexi machined on a lathe from a solid bar
9) Plexi recesses cut by Pantograph
10) Plexi filled with lume
11) Backing plate cut from brass
12) Dial feet soldered to backing plate
13) Backing plate nickel plated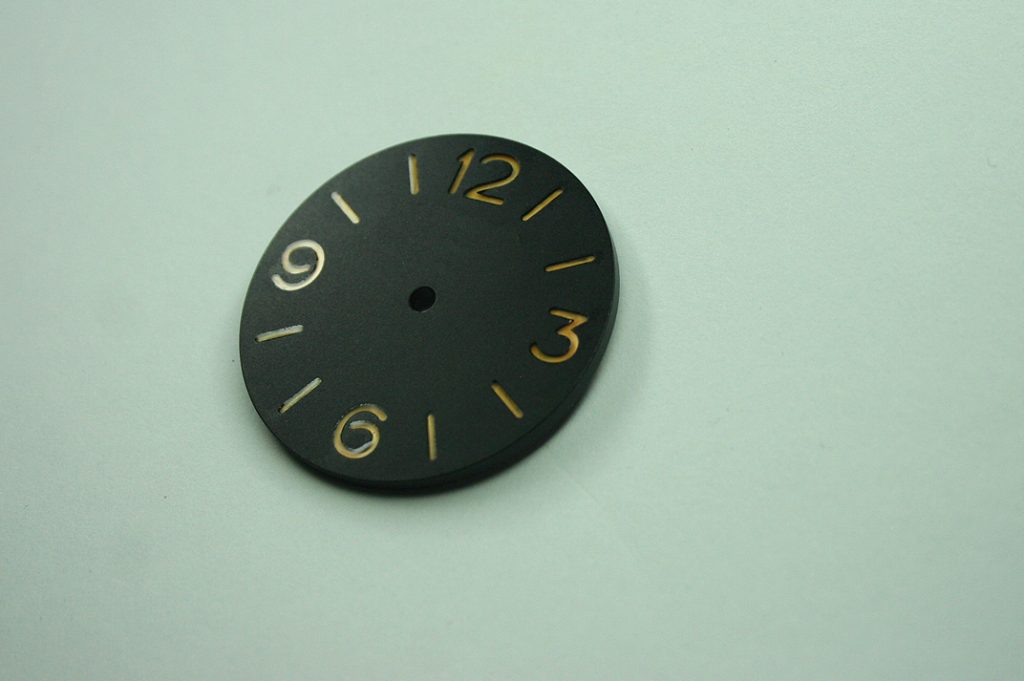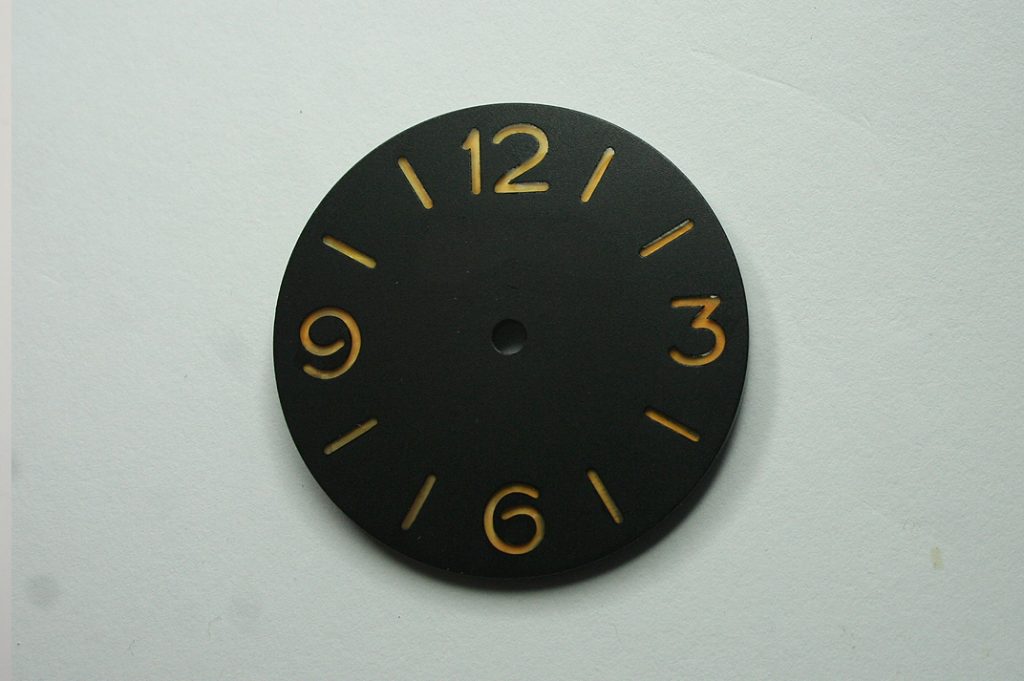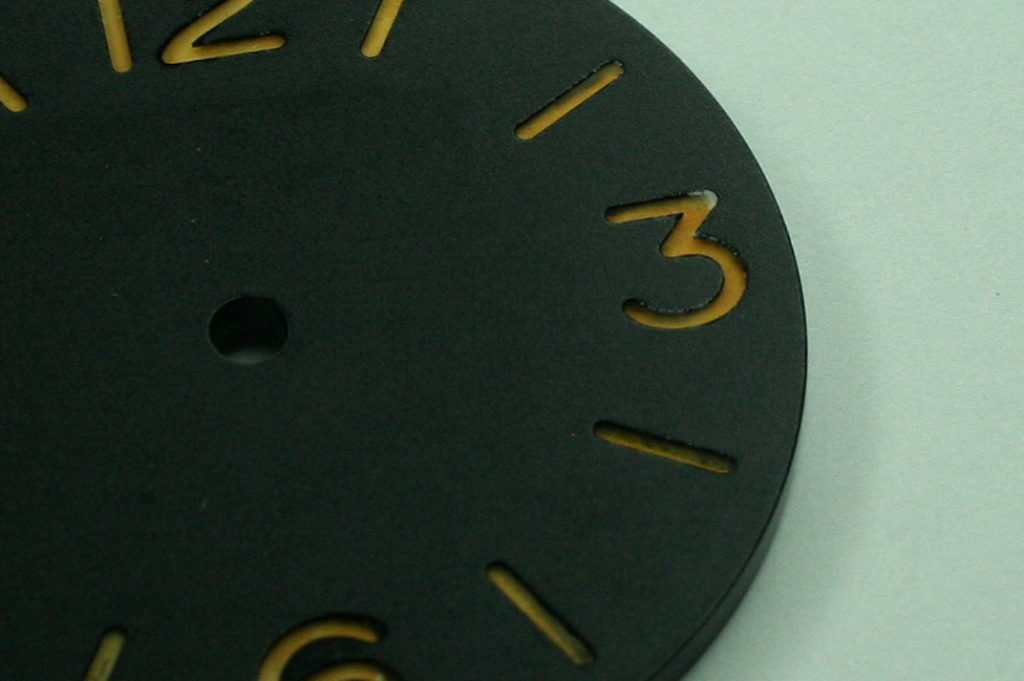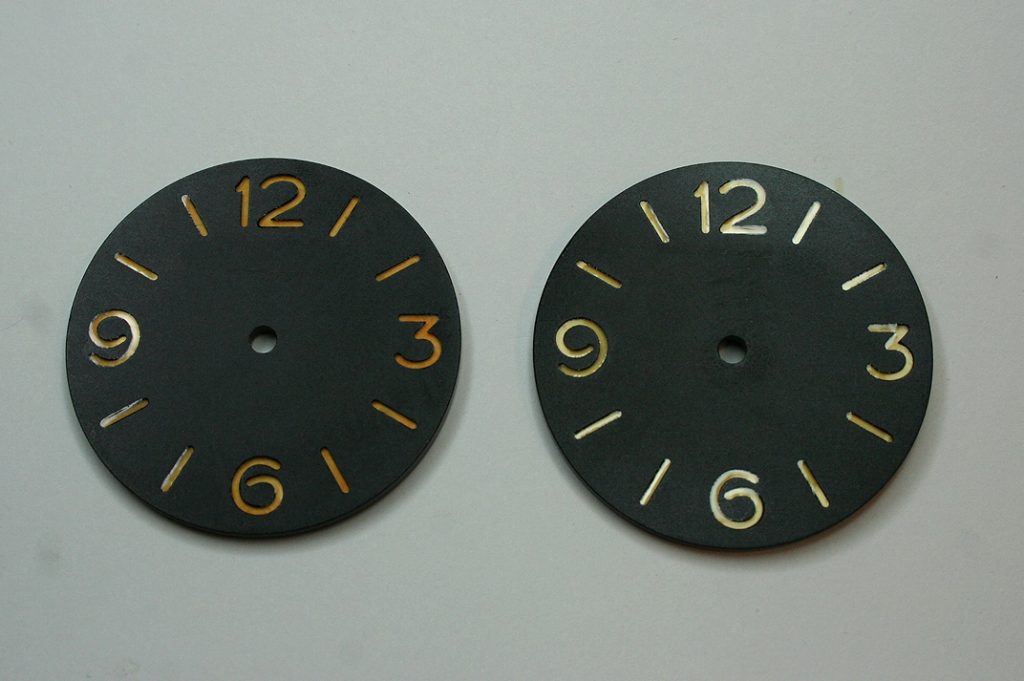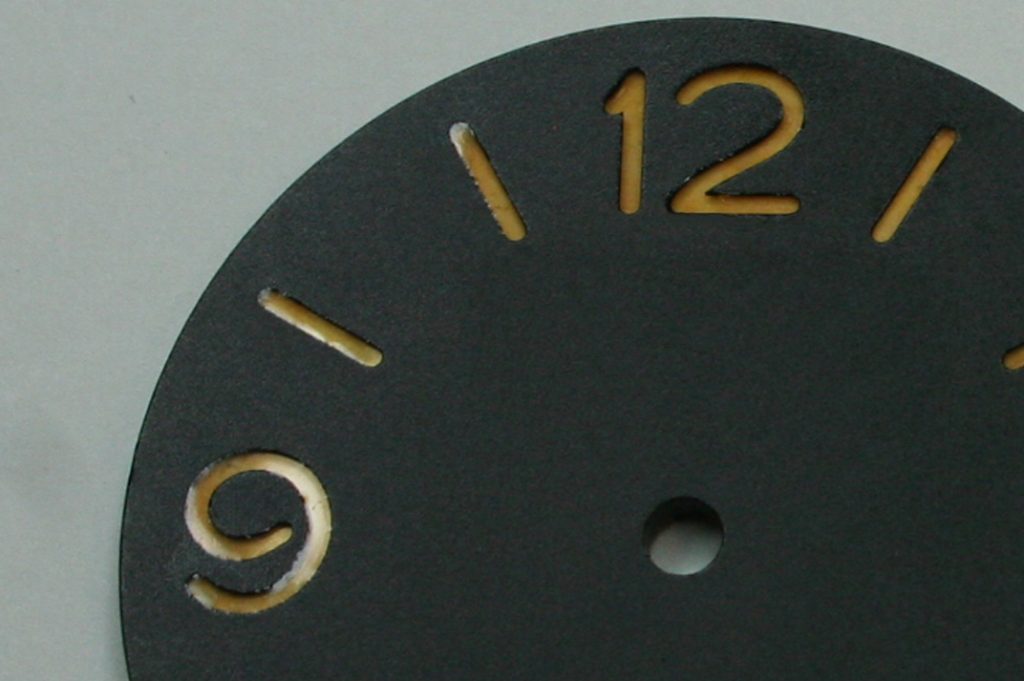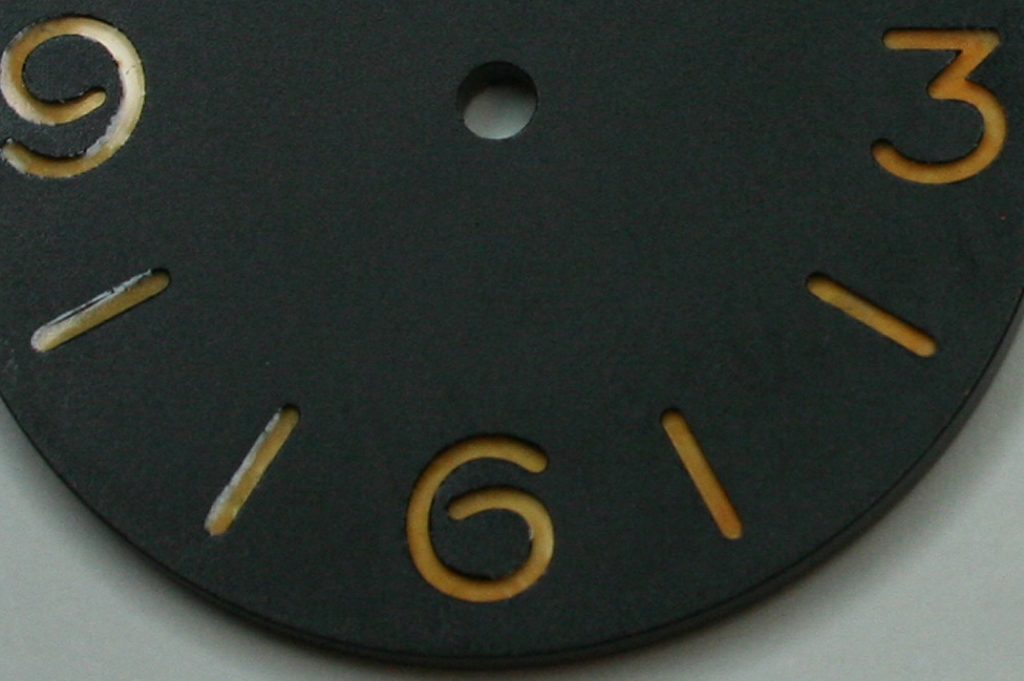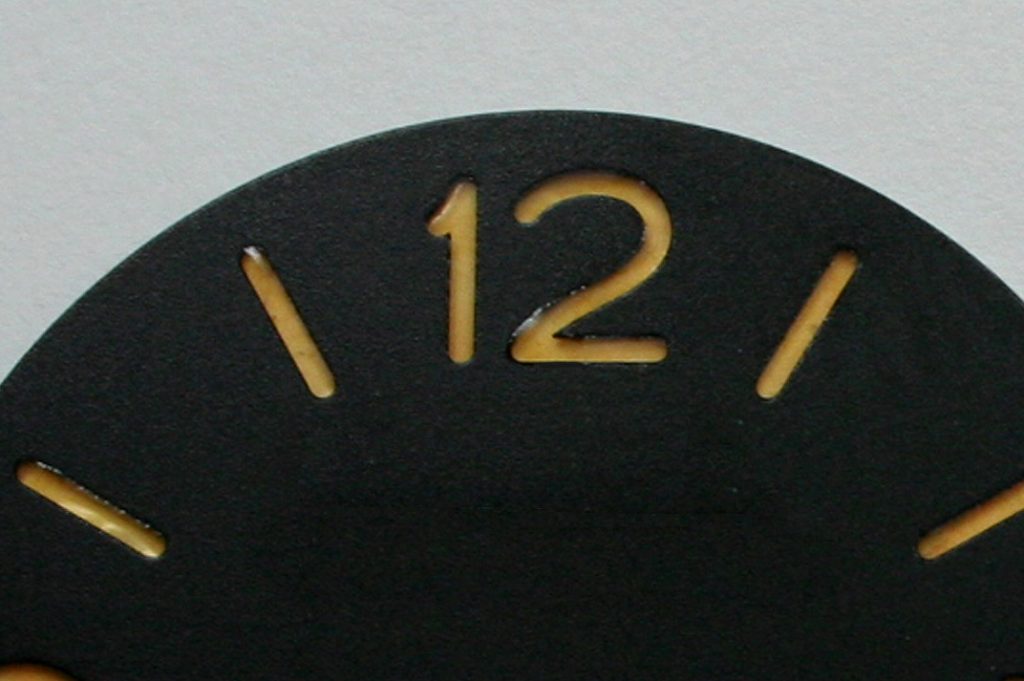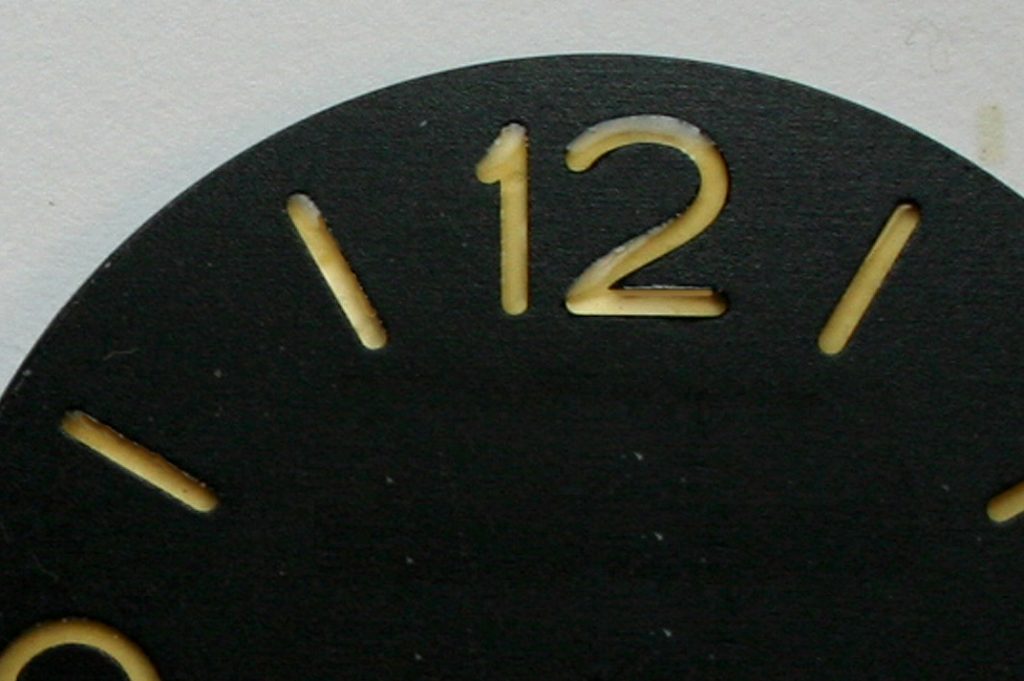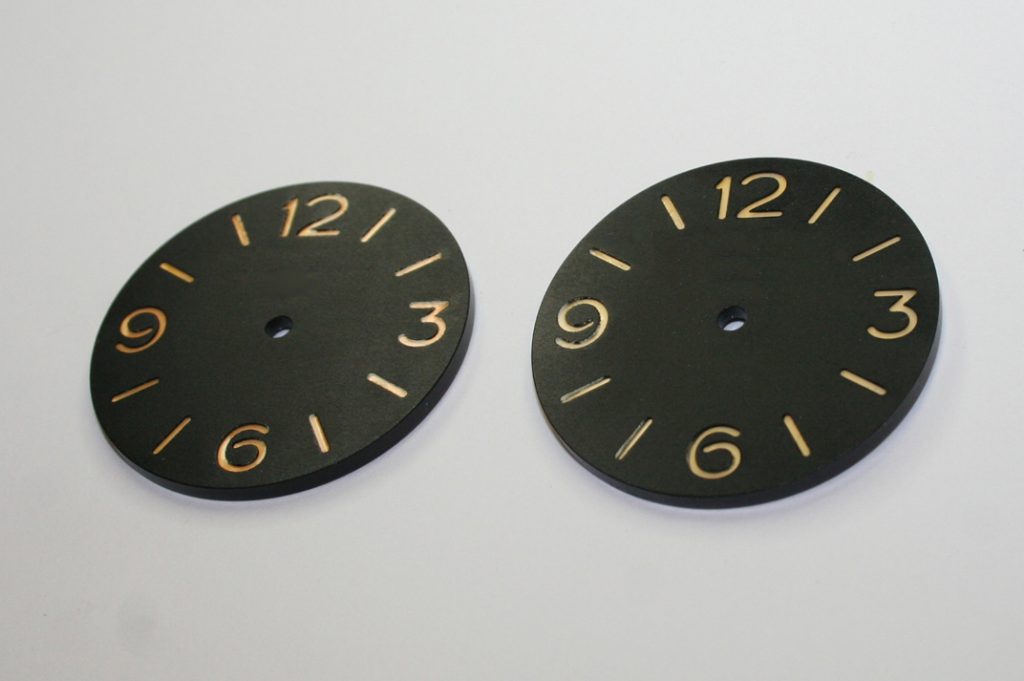 Backing plates are made from brass the dial feet are then soldered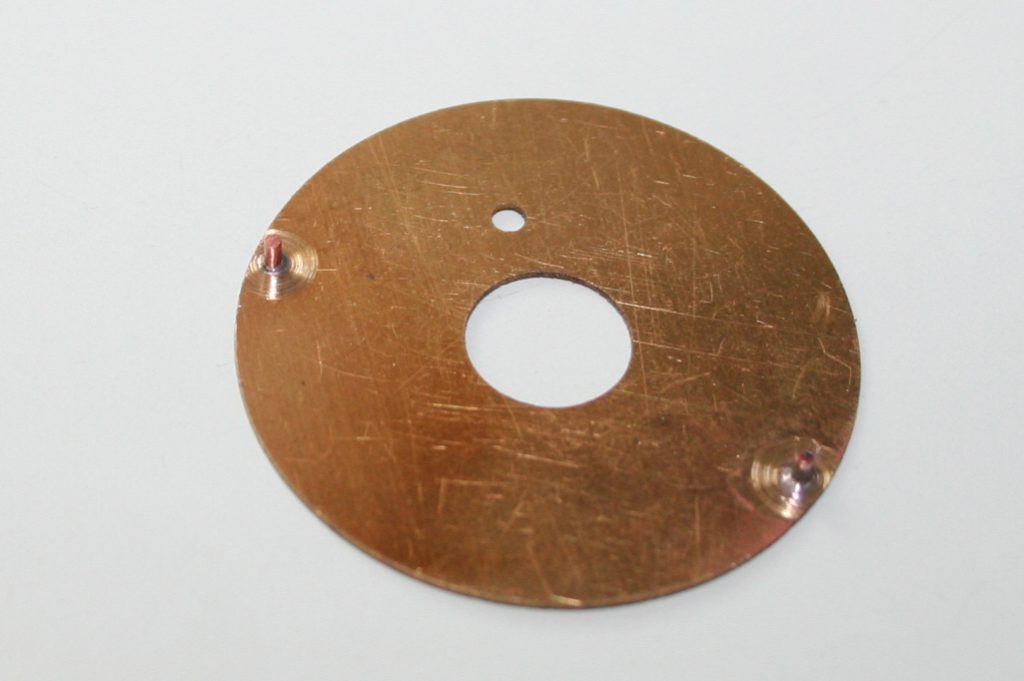 The Backing plates are then nickel plated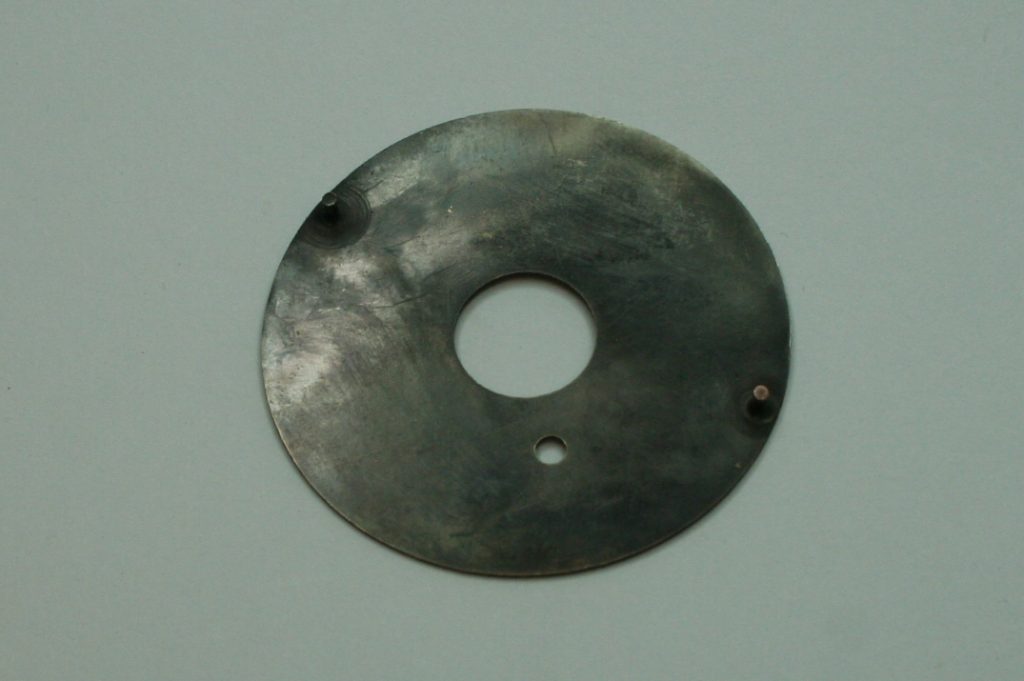 Below the assembled 240 type dial with backing plate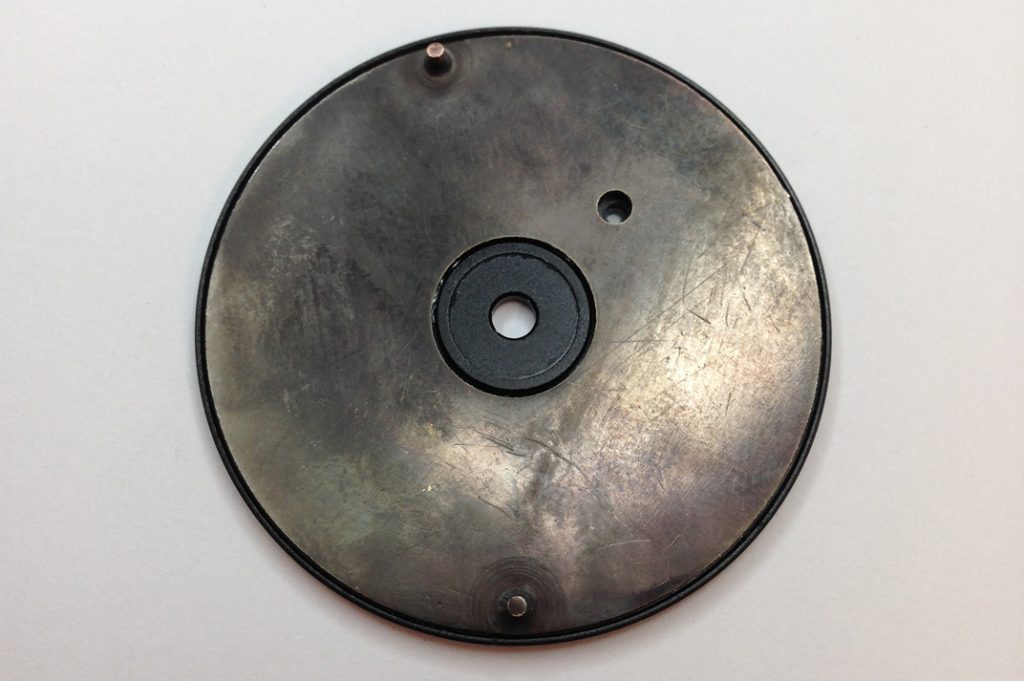 Below: the assembled 3646 dial with backing plate