Below are watches owned by owners around the world. Please note as owner of this site I cannot verify the authenticity of the builds. Some builds do contain one or more authentic parts. See the page "Owners Gallery" for an explanation what is meant by authentic parts.
The 3646 with Genuine Panerai issued Rolex 618
Parts: Nightwatch 3646 Case and Parts
Movement: Rolex 618 (serial number confirmed as Panerai/Rolex 618)
Location: Amsterdam
Authentic Parts: unknown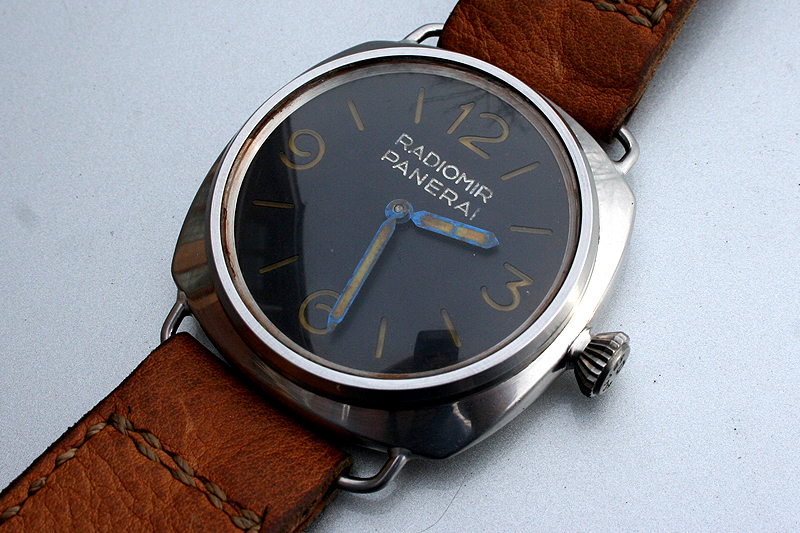 Built in 2015/16 this watch has a genuine Panerai issue 618 movement. The serial numbers have been authenticated as genuine. The Crown on this watch is moderm for the type of build, however, this is common on genuine Panerai 3646's due to a parts shortage in the 40's and 50's many genuine Panerai 3646's had crowns fitted from other manufacturers, the most common was the Rolex Crown as they fit the Panerai Stem Tubes. The owner of this watch may upgrade a few parts one being the crown.