Watches from owners around the world. Please note as owner of this site I cannot verify the authenticity of the builds. Some builds do contain one or more authentic parts. See the page "Owners Gallery" for an explanation what is meant by authentic parts.
LP 6152 with 8 day Angelus
Parts: Nightwatch Case and Parts
Movements: Angelus 240 cal
Location:  Europe
Authentic Parts: unknown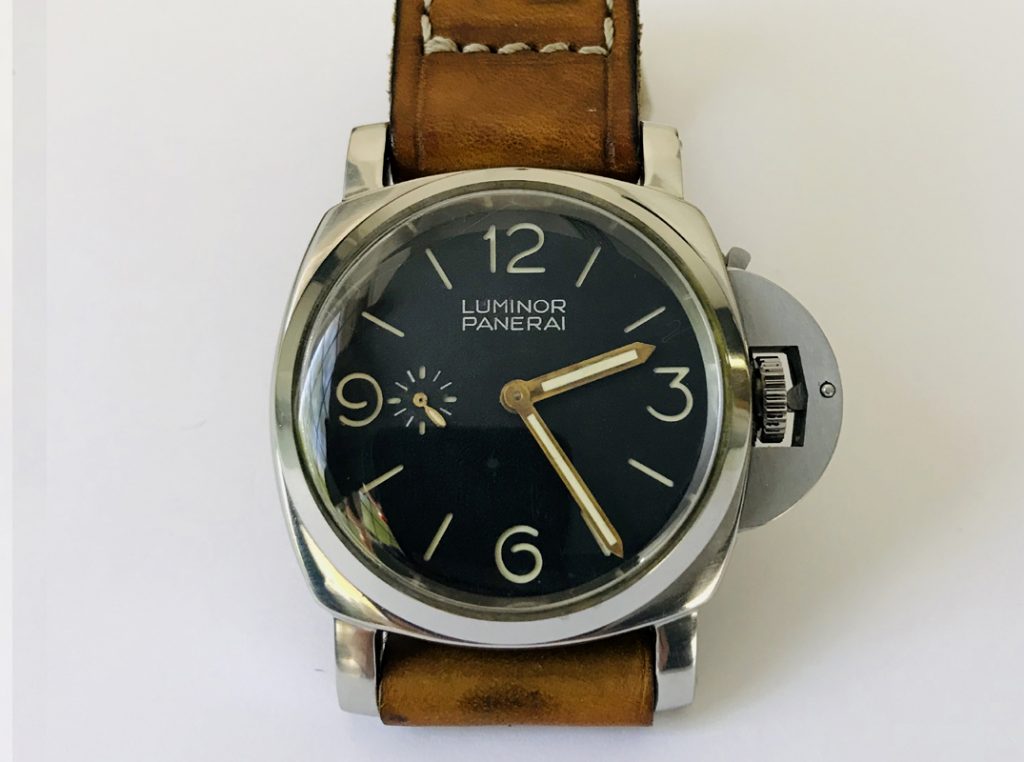 The dial on this watch has fine number cuts. The tolerance of the cuts on the Vintage Panerai dials did vary slightly. Not a lot is known about this watch, I believe it was built in November 2016 and the last I heard it is still with its present owner.