Watches from owners around the world. Please note as owner of this site I cannot verify the authenticity of the builds. Some builds do contain one or more authentic parts. See the page "Owners Gallery" for an explanation what is meant by authentic parts.
Two LP 6152's movements unknown
Parts: Nightwatch Case and Parts
Movements: unknown
Location: Both in Europe (different owners)
Authentic Parts: unknown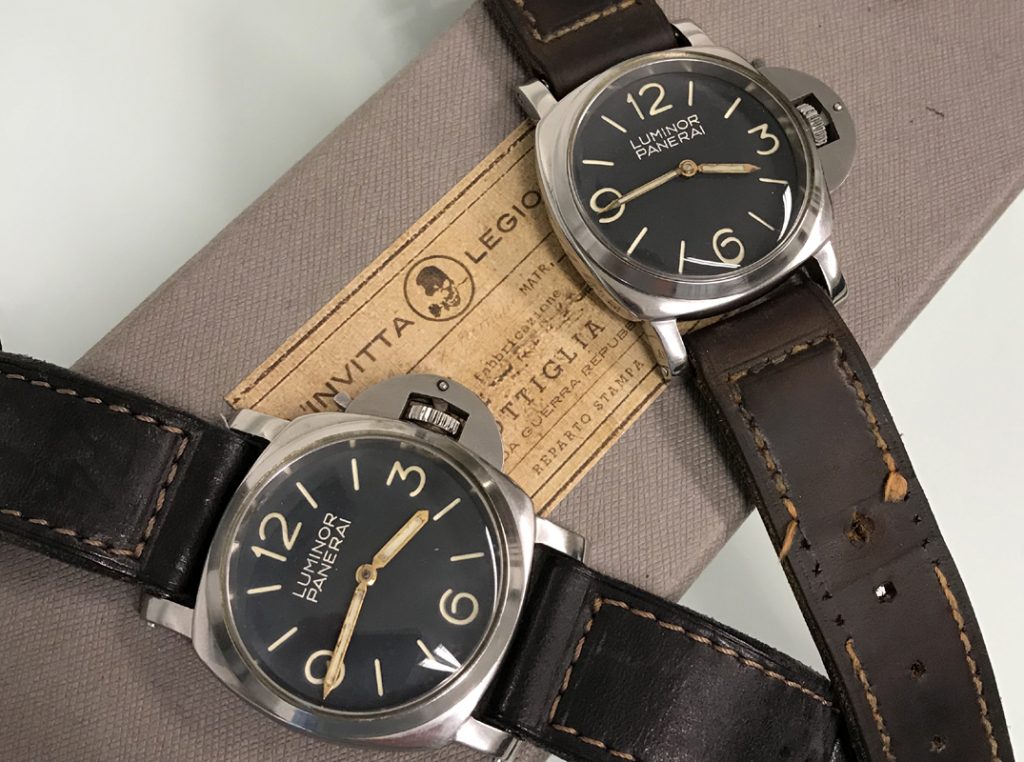 Two LP 6152's and two owners, one is believed to be in Holland and the other Germany. I am unsure about the movements but I believe they could both have converted Corteberts 616's with upgraded bridge plates. Both have Tall Cannon Pinions and Hour Wheels (made by a watchsmith). Note the hands both styles are accurate for this build, one are wide and the other narrow (pencil hands).
Did you notice? I mentioned that both watches probably have converted 616 with 618 bridge plates. Notice that both collectors have decided to have Solid Case Backs rather than Display (Glass) Case Backs. Both owners have a very good collection of watches and are very familiar with Vintage Panerai. The vast majority of authentic LP 6152's had Solid Case Backs, there may be a few that had Display Case Backs but these are rare.