Watches from owners around the world. Please note as owner of this site I cannot verify the authenticity of the builds. Some builds do contain one or more authentic parts. See the page "Owners Gallery" for an explanation what is meant by authentic parts.
EGI with 8 day Angelus – Last of its kind
Parts: Cartel Case and Parts
Movements: Angelus 240 cal
Location: Hong Kong
Authentic Parts: unlikely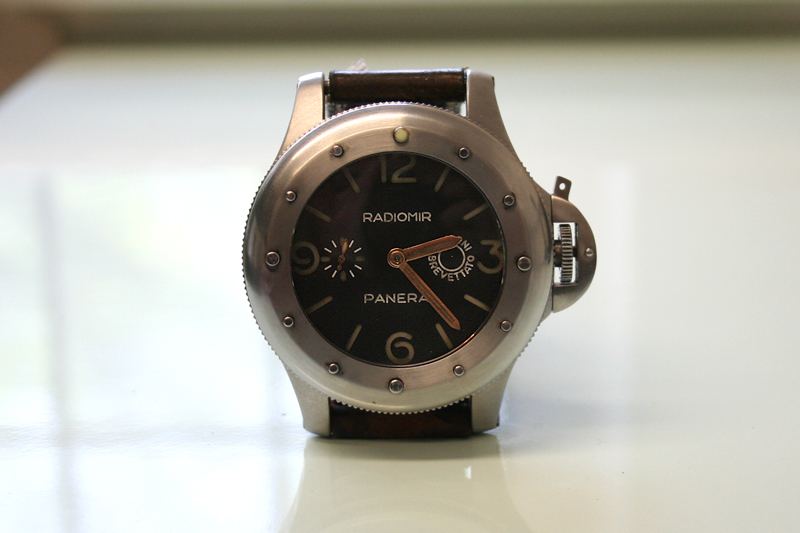 Its a monster: big heavy watch that is bound to get attention wherever it goes. This was one of the last ever made. Its also an excellent investment for this type of custom watch. The prices for these have increased dramatically simply because the watch cases are no longer made. People are paying a lot extra to own one, that's if they can find one.
The story of this watch: The watch was originally built for a person in Germany after owning it for around one or two years he was asked would he sell. He declined at first, but about a year later he changed his mind. The seller in Germany still remembered the person that first contacted him asking him to sell this EGI so he contacted him again to ask was he still interested. The watch was sold in minutes and is still in Hong Kong.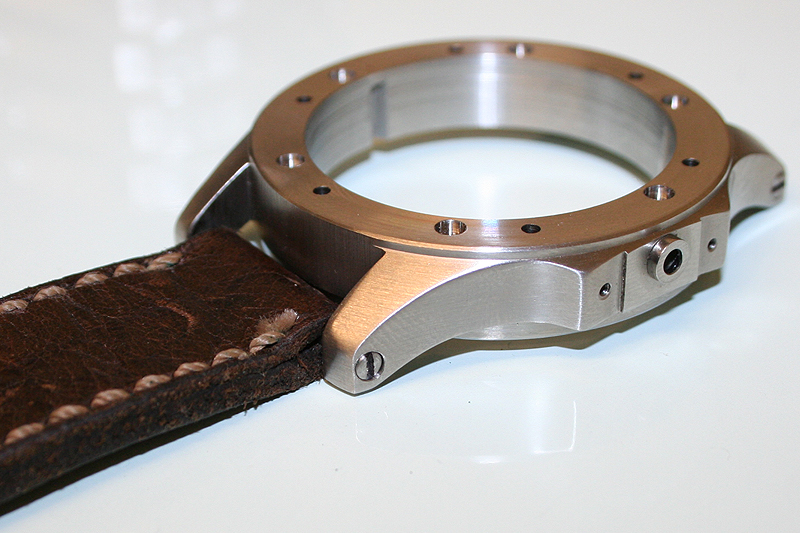 The watch had a lot of internal machining in order to fit the large Angelus 8 day movement.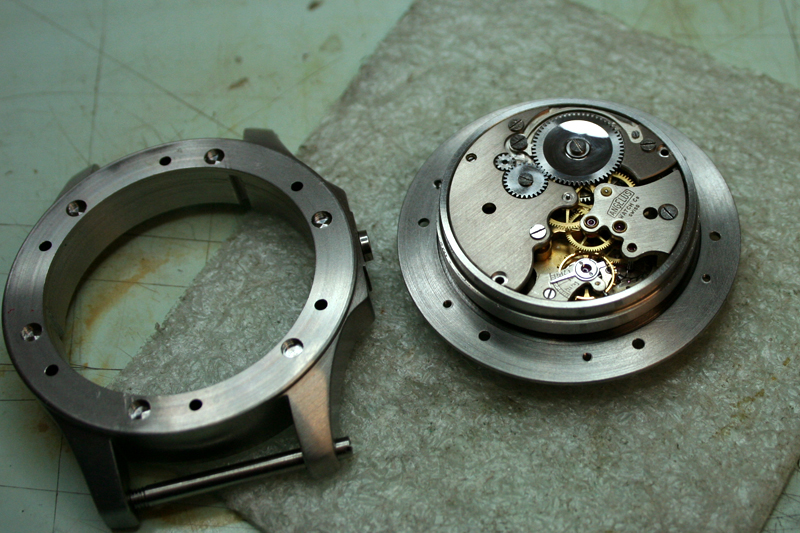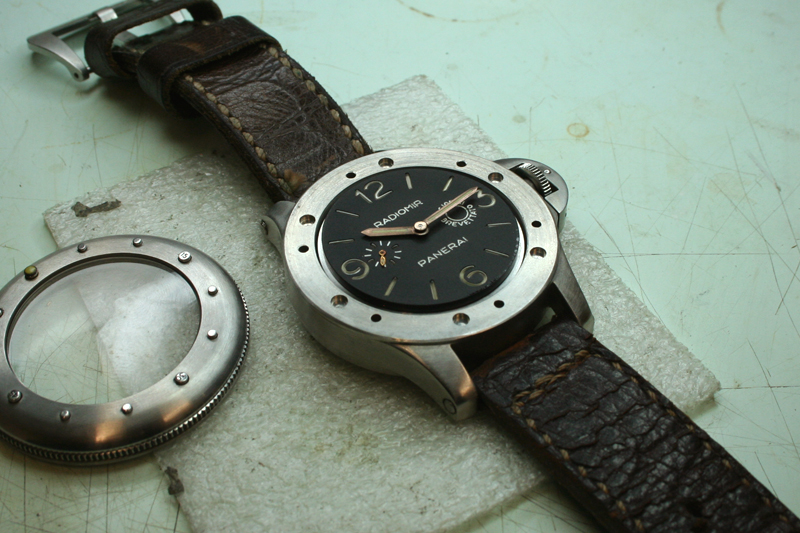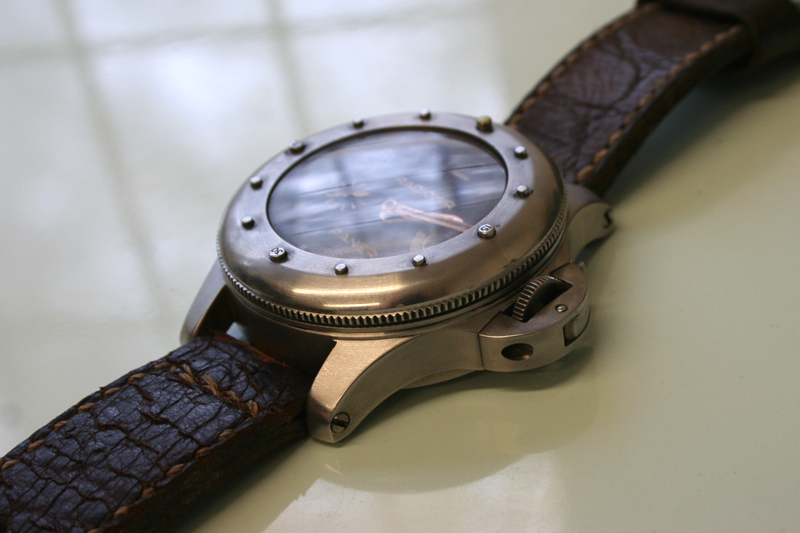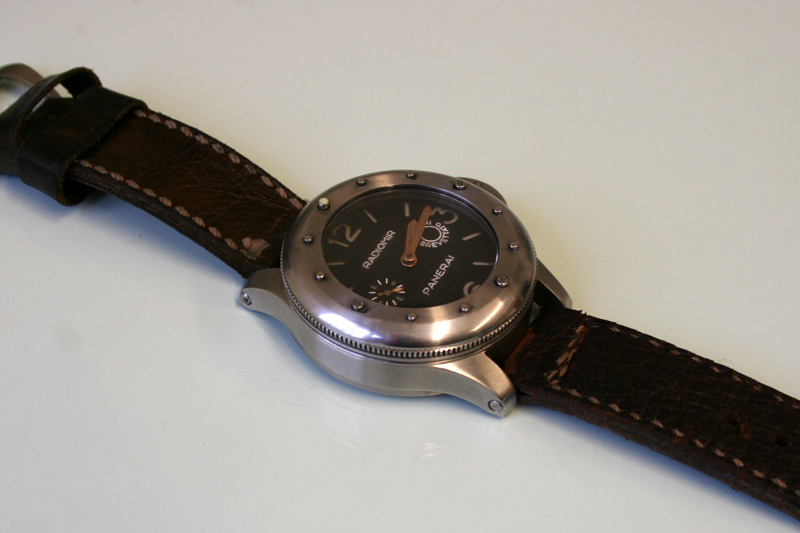 If you look at the first few images you may note that the Crown Guard Lever was later upgraded to the one above. This one is much thicker and better quality.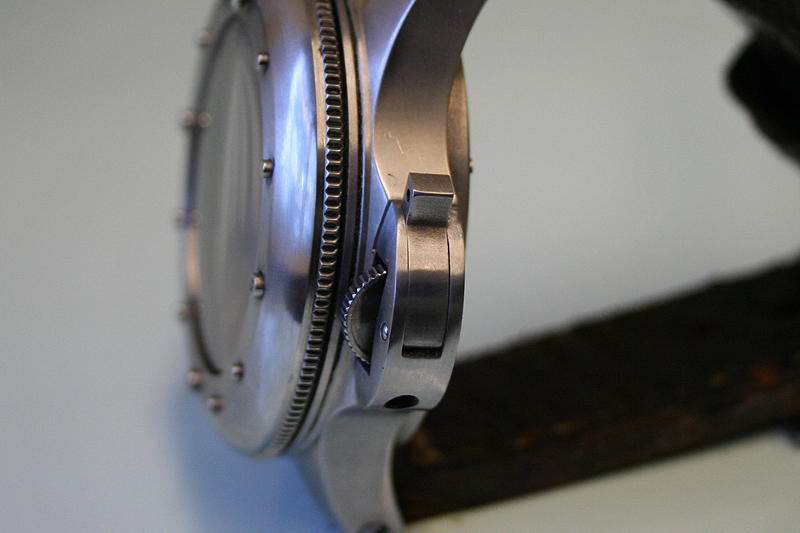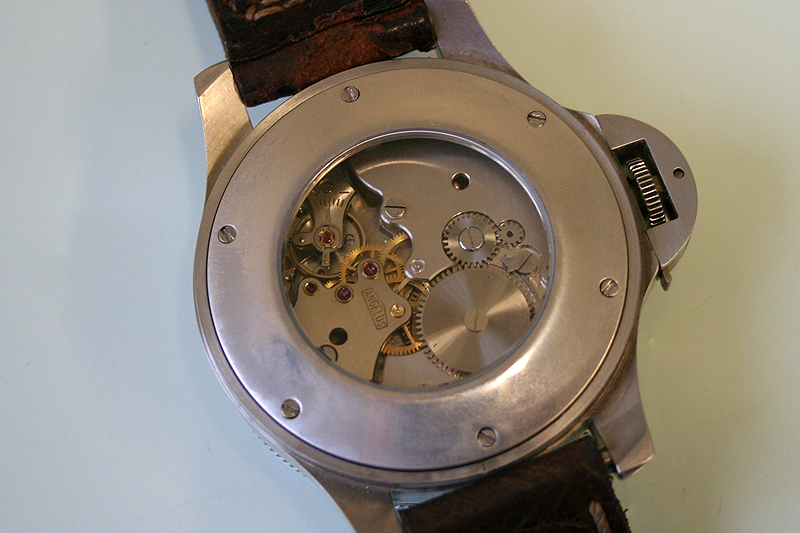 The watch was built with two Case Backs, one a Display as above and the other was Solid.