How to build the 6152 step-by-step using the Nightwatch 6152 Case:
Important: Try not to get the shape around the edge perfectly round. If you look at the image below you can see that the Case Edge on the authentic case doesnt follow the exact curve of the Case Back Edge.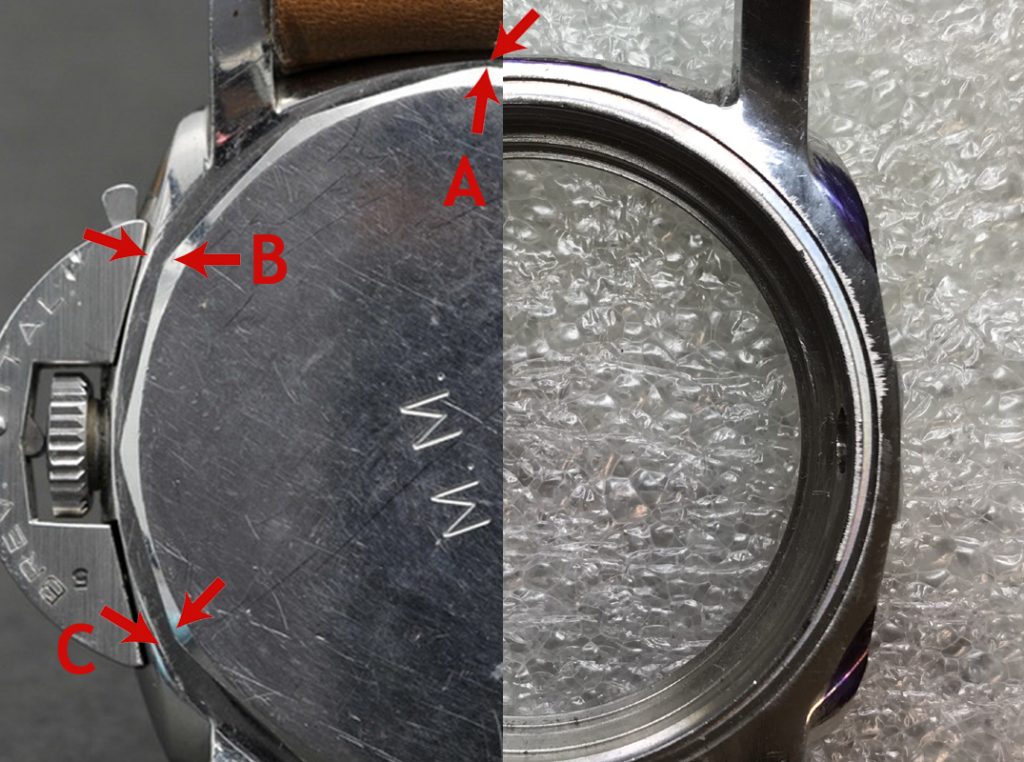 Below: The red arrows show the areas to be filed.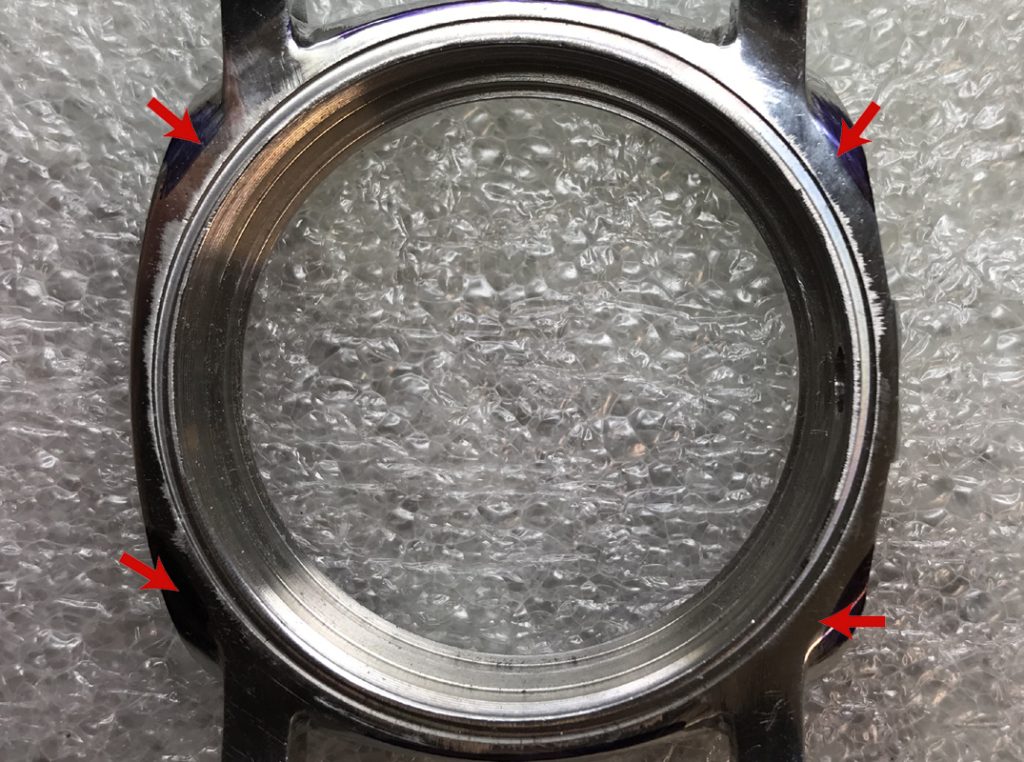 Below: Use a small flat file to do this work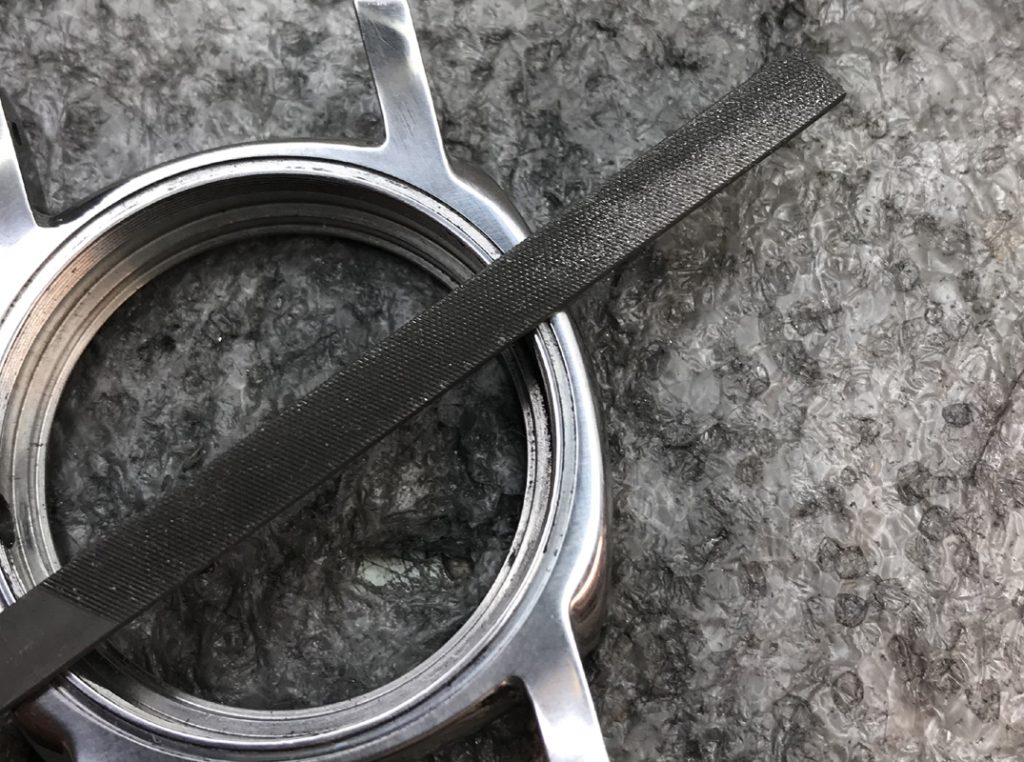 Below: Start by working the curve with your file this will shape the following
The outer back edge of the case
The bottom curvature of the case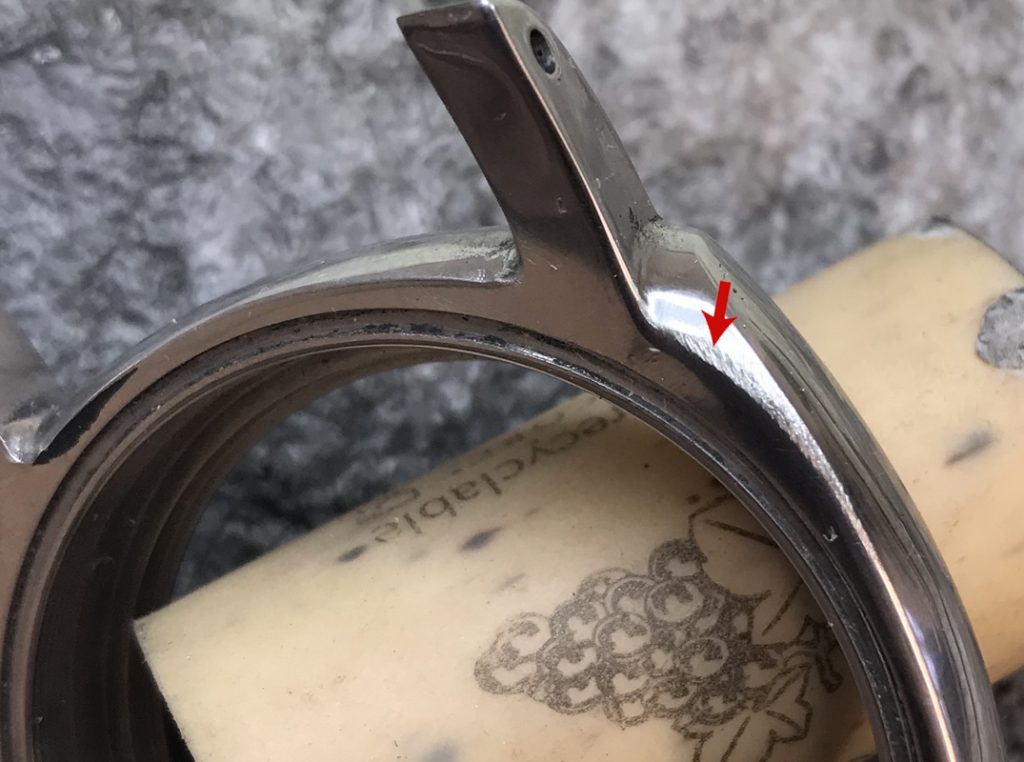 Below: Note how its even and smooth, remove the file marks with P400 wet and dry paper.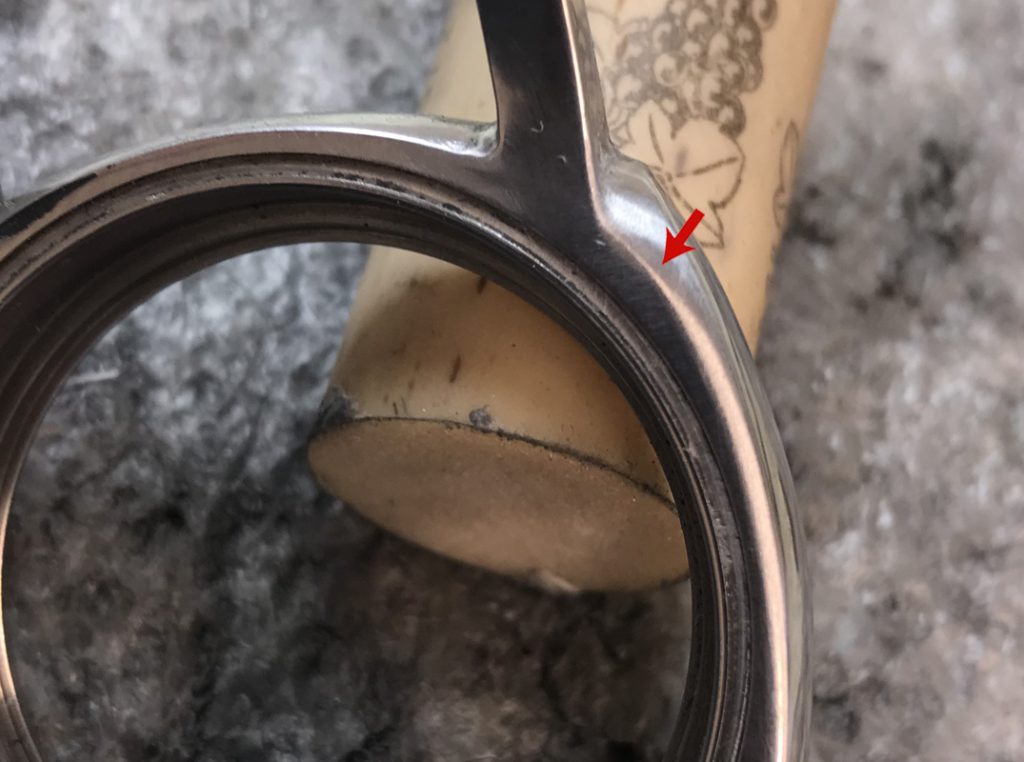 Below: This is an important image because it shows the curvature of the rear of the case. The case is already shaped well so all you are doing is adjusting it a little to get the same curve as shown in the image below.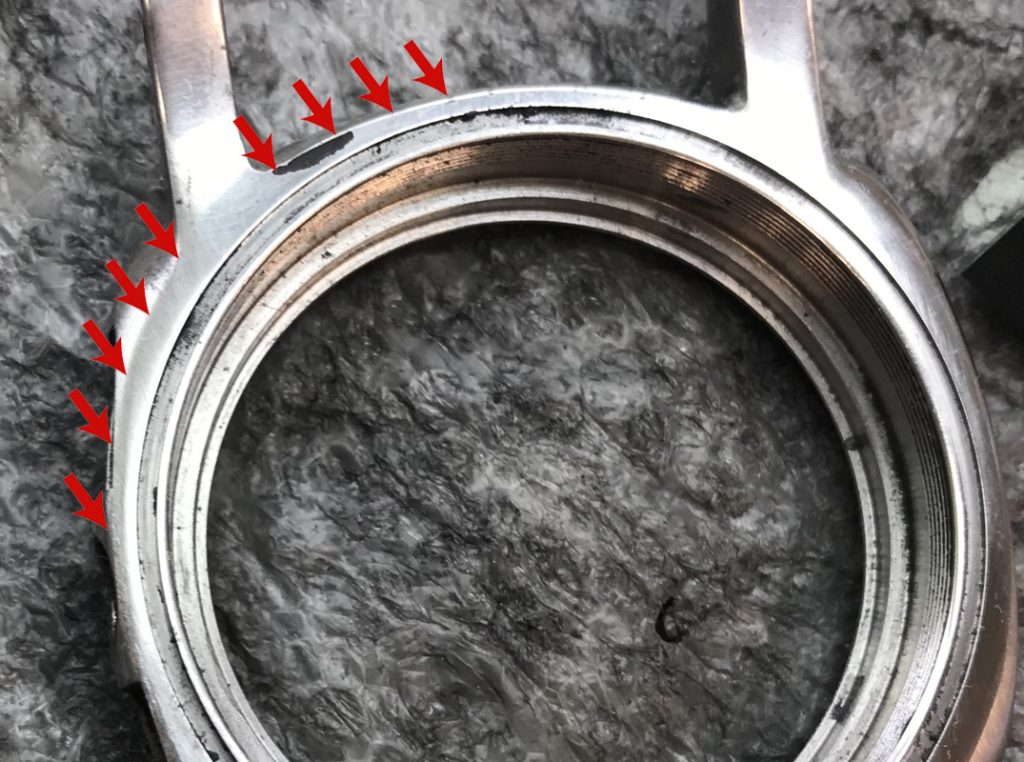 Below: The case is starting to take shape. At this stage its been finished with P400 wet and dry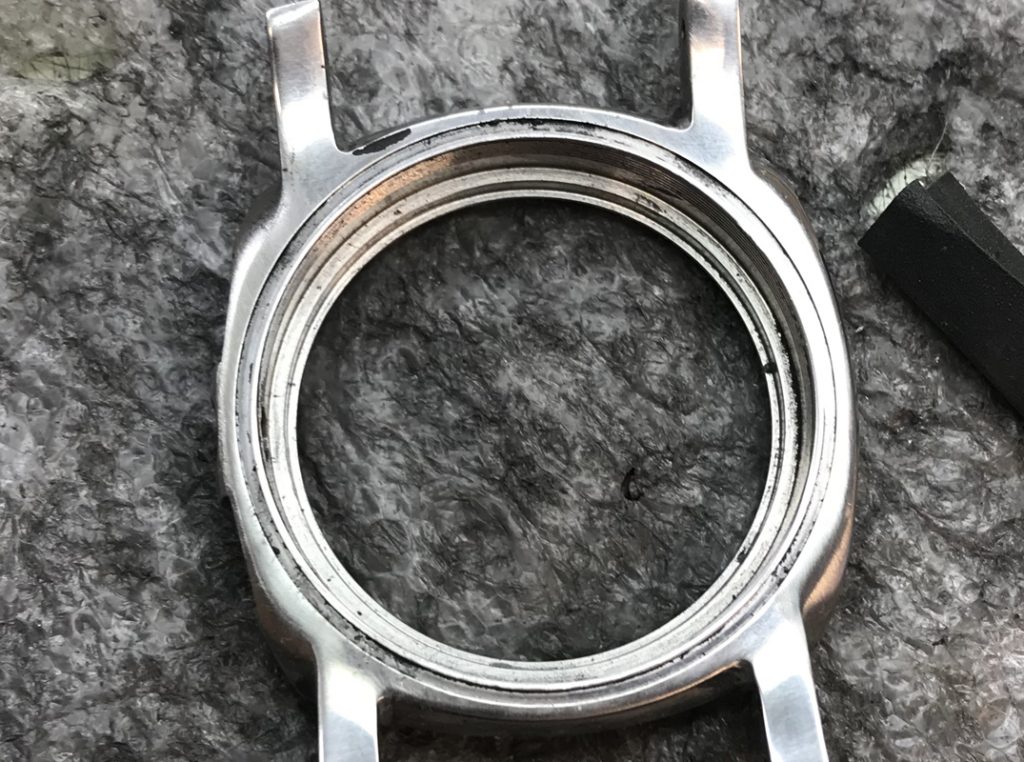 Below: Look carefully and you can see it needs a little more metal taking off. Dont worry if you dont get it right first time and always remember not to take too much metal off if this is your first time.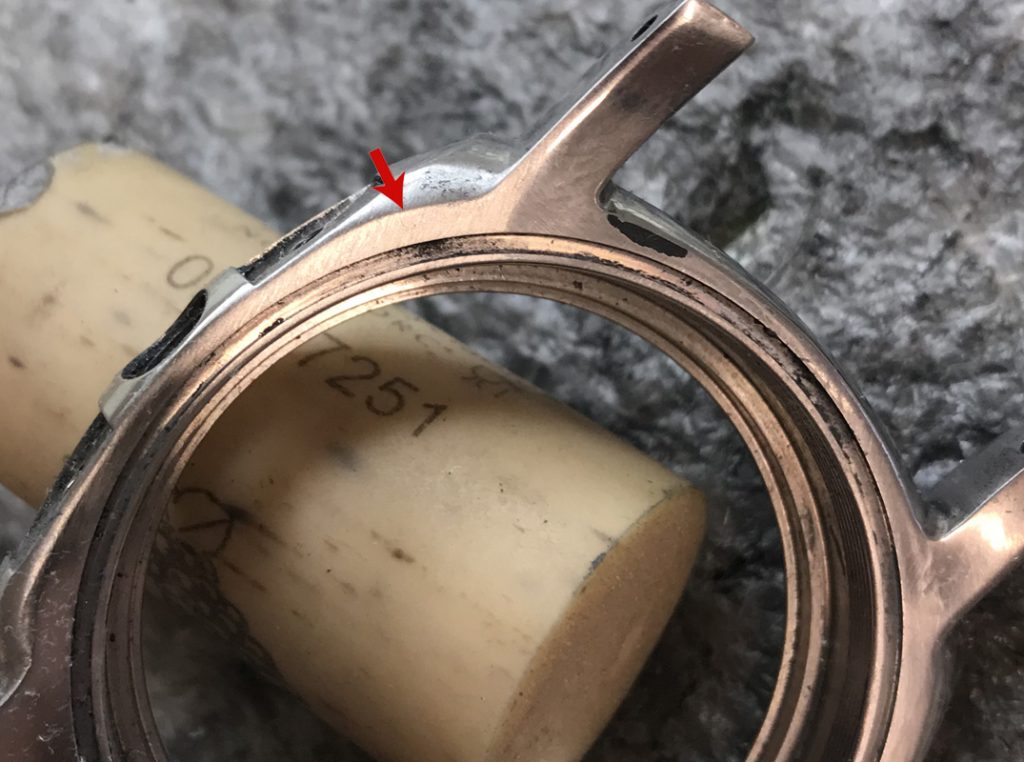 Below: After some adjustment we have the correct shape, this shape compares well with a genuine case.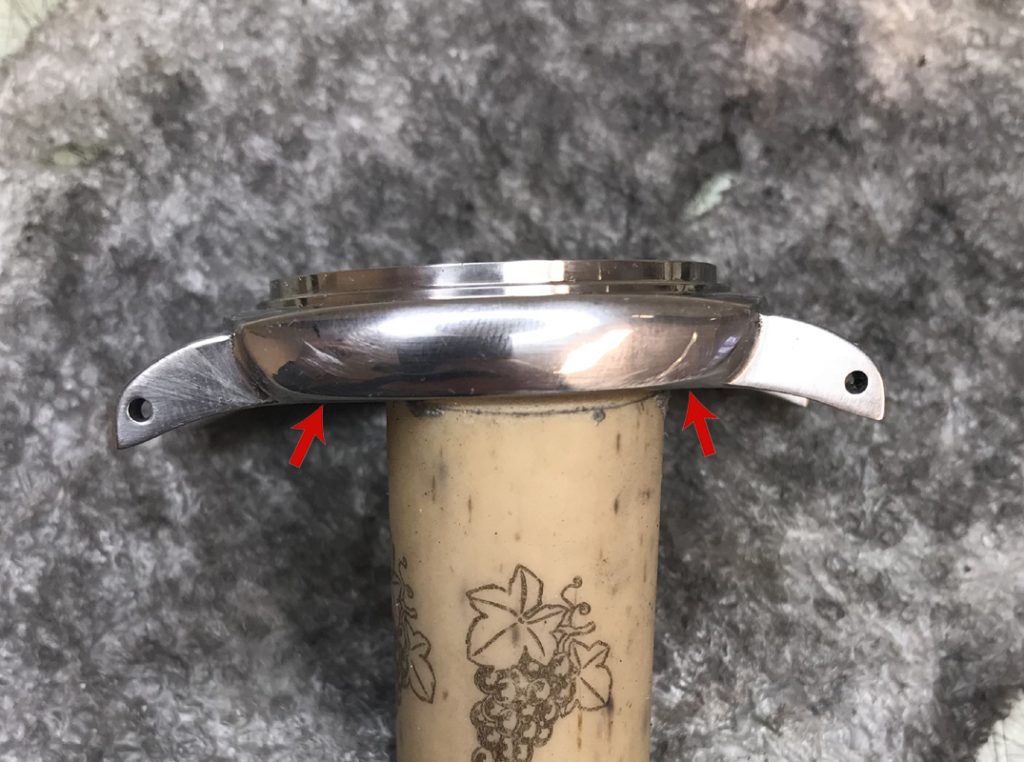 Below: The adjustments that have been made have also shaped the rear a little.
Image Above: shows an authentic Vintage Panerai 6152 watch.