Watches from owners around the world. Please note as owner of this site I cannot verify the authenticity of the builds. Some builds do contain one or more authentic parts. See the page "Owners Gallery" for an explanation what is meant by authentic parts.
The 3646 Sterile Dial with Rolex Elinvar 618
Parts: Nightwatch 3646 Case and Parts
Movement: Rolex Elinvar
Location: China
Authentic Parts: unknown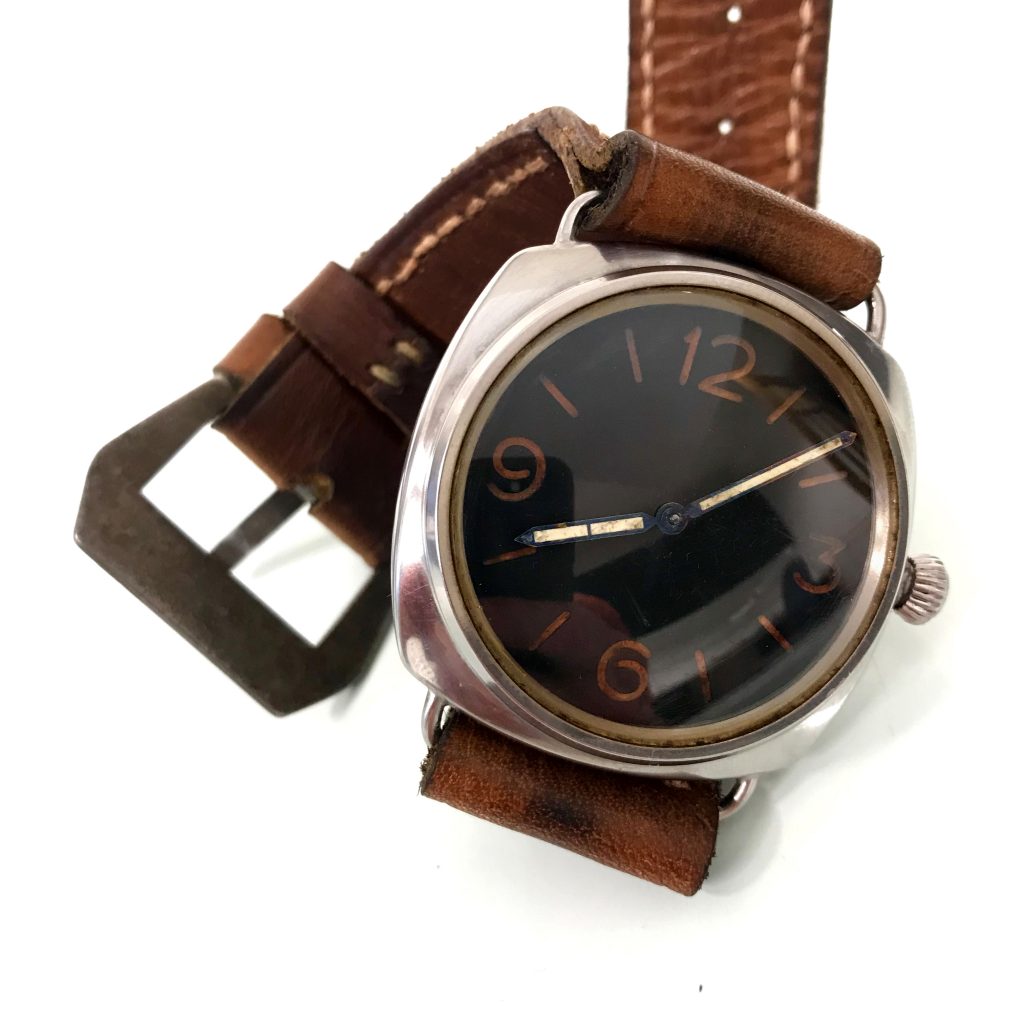 This watch was completed in 2019. The dial is a 2mm thick , sterile with clear resin and an internal lume plexi-holder. The Crown is a Nightwatch 3634 crown that has had the sharp edges slightly removed. The case is fully hand finished this means that no machinery was used at any stage, its hand polished then aged.
I am told that the buckle on this watch is believed to be genuine having come off a vintage 3646 watch strap.