A idea by three people in three counties to make three unique watches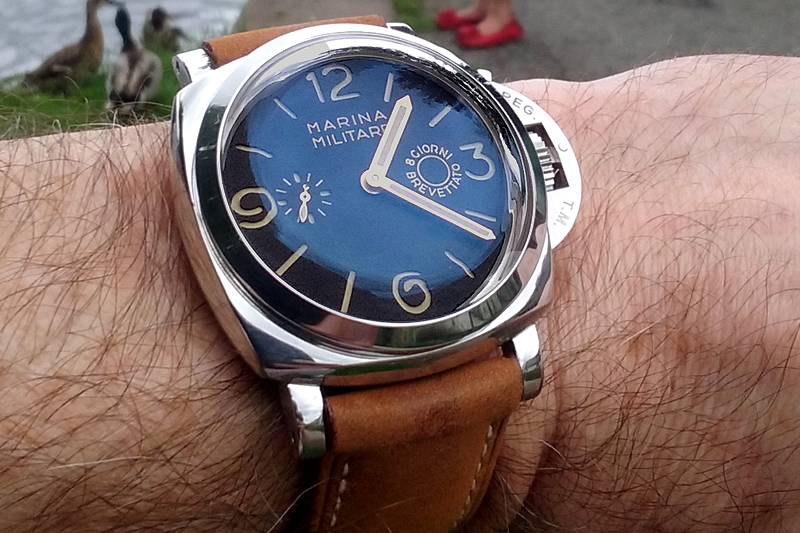 This section covers the building of a Modern Vintage watch. Three collectors in three different countries came together via emails to discuss how a new type of watch could be built.
The idea was to make only three personal Vintage Watches that were a combination of both vintage parts and modern parts.
Panerai also had a similar idea when they launched the Panerai 127 and later, the Panerai 372. However, it was the Panerai 203 that was a true combination of genuine vintage parts and modern. It was said that Panerai 203 used the left-over 1950's Angelus 240 cal movements as the engine for the new Panerai 203. However, some people doubt this and claim that Panerai used converted Angelus 240 cal clock movements. Either way it is still an Angelus 240 and a true vintage as the 240 movement hasn't been manufactured for decades. You had to be invited just to buy one and also agree not to sell within a limited period. Obviously these watches are very rare and extremely expensive. The sales price at that time was $50,000 and today's prices are well in excess of $80,000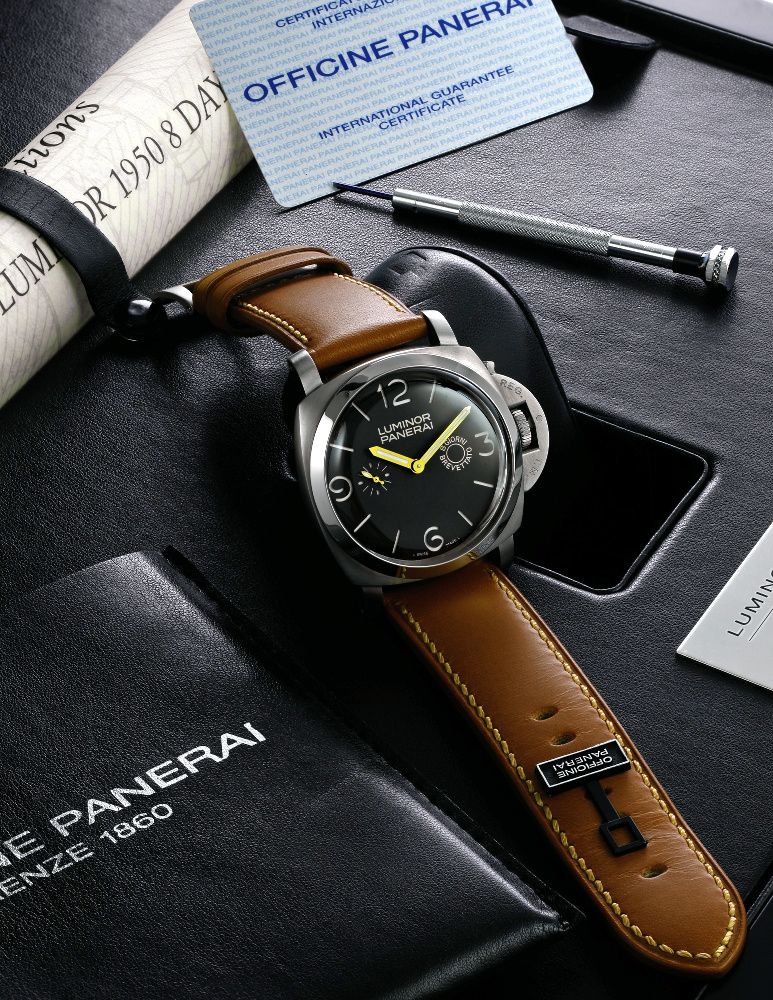 The image above shows a genuine 8 day Panerai 203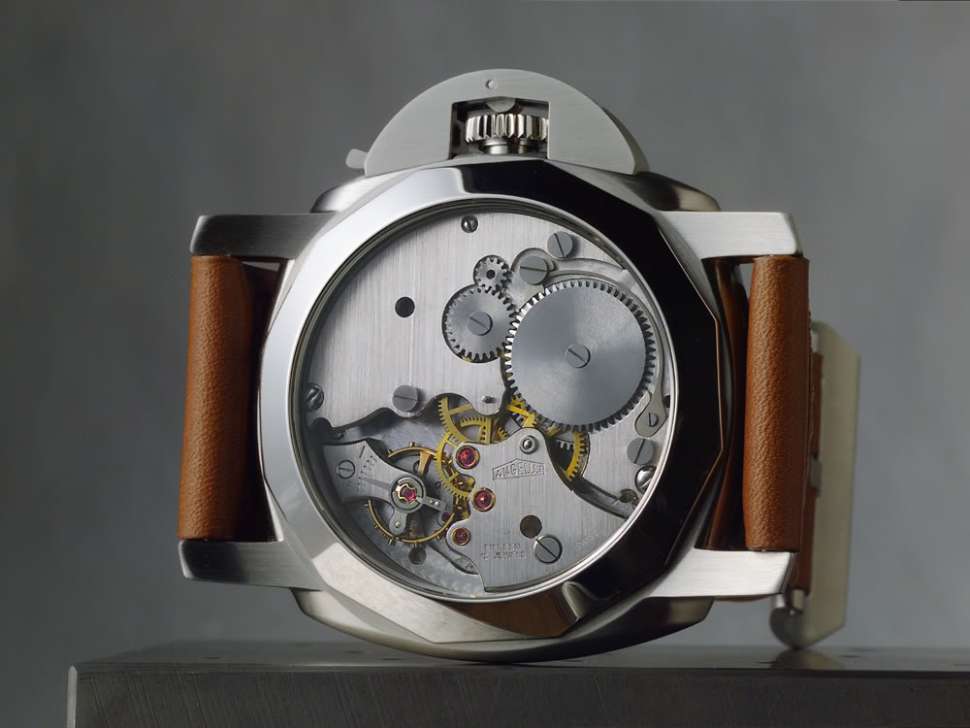 Above the Panerai 203 Angelus 240 cal 8 day movement. The brushed-finished bridges on this movement are probably new as they do not match the CDG bridges used in the original vintage version.
The Decision to build something different: It was decided that the new watch should not try and replicate an existing Panerai watch, it had to be as unique
Choice of Watch Case: All agreed that the 372 Case was the best available and visually it had the best esthetics. This would mean removing the 372's deeply engraved serial numbers between the lugs, changing the movement for the Angelus 240, changing the thin 372 dial to a vintage 2mm thick dial and changing the 372 Plexi to a Sapphire Crystal. Quite a big task, as we didn't know whether it could be possible.
Its like taking a small 2 door family car and trying to fit an 8 Litre V8 engine