Watches from owners around the world. Please note as owner of this site I cannot verify the authenticity of the builds. Some builds do contain one or more authentic parts. See the page "Owners Gallery" for an explanation what is meant by authentic parts.
The MV with 8 day Angelus 240 cal
Parts: Nightwatch MV Case and Parts
Movement: Angelus 240
Location: Singapore
Authentic Parts: unknown
Parts for this watch are now obsolete, these watches are no longer made.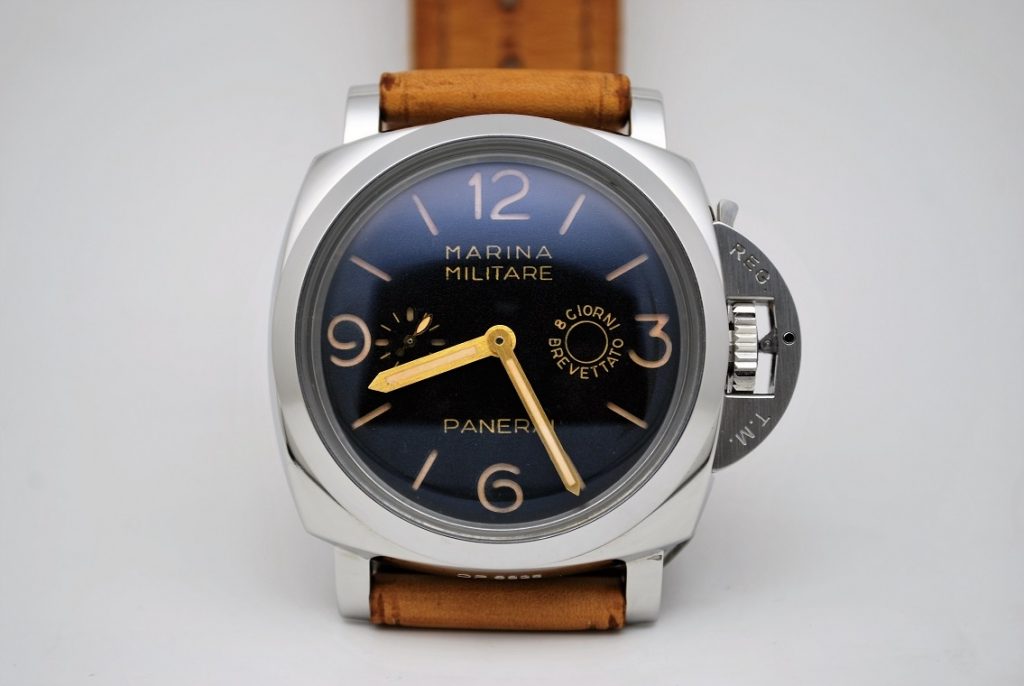 Built in 2016 this watch has the Angelus 8 day Movement with large CDG Plates. Whats is a little different is that the dial has very fine engraving. This watch was also built with a sapphire crystal and thick 3 Piece Dial. Very little is known about this version, its believed to still be in Singapore with its original owner. It appears very few of these watches ever changed hands. At the time of writing I have heard of only one MV watch being sold but of course this could have since changed.