Watches from owners around the world. Please note as owner of this site I cannot verify the authenticity of the builds. Some builds do contain one or more authentic parts. See the page "Owners Gallery" for an explanation what is meant by authentic parts.
The 6152 LP with Angelus 240 cal
Parts: Nightwatch 6152 Case and Parts
Movement: 8 day Angelus all bridge plates are authentic
Location: UK
Authentic Parts: Yes (of the period/1950's)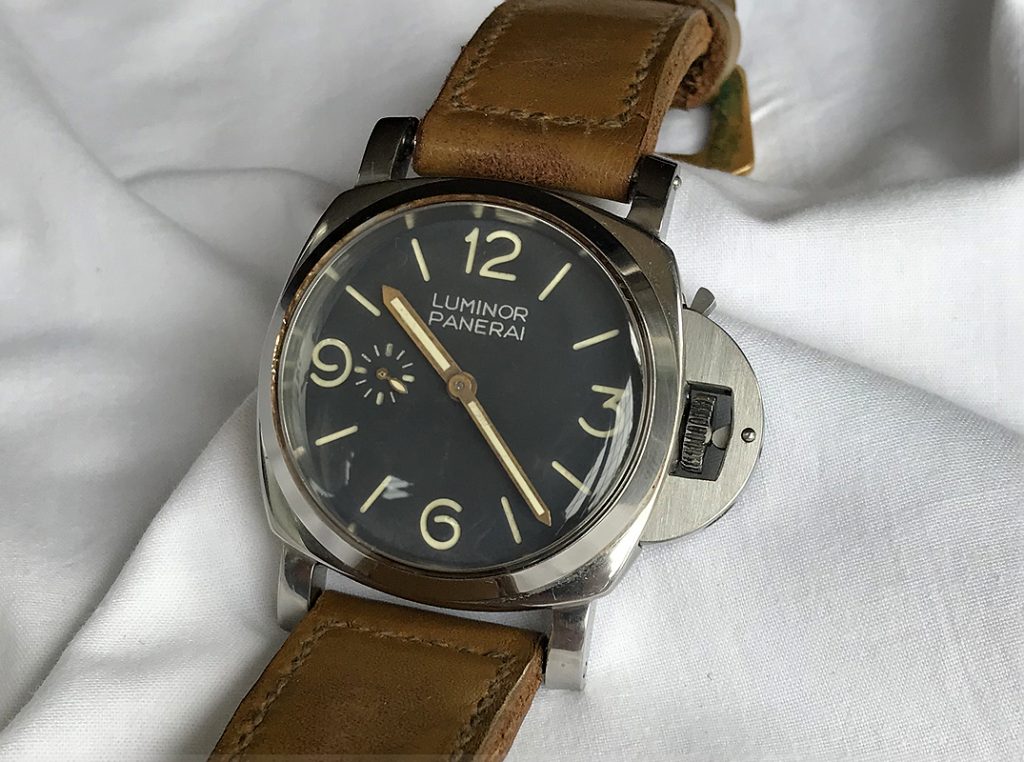 Built in 2019 this watch contains an Angelus 240 cal 8 day movement. Whats interesting about this movement is that the bridge plates are authentic. Movements can be upgraded and the bridge plates changed for a non-authentic set, often they look very good. However, I personally saw this movement over 4 years ago and at that time no plates with narrow CDG were available. Its fair to say that the bridge plates on the movement are authentic Angelus Plates, as found on genuine Vintage Panerai 6152 watches. I am informed that one or more parts are also authentic, however, the owner wishes to keep this information private.